Literally while Greg and I were live and answering a viewer who asked "What gives?" with Southwest not having announced an extension on the Companion Pass and elite status, Southwest was busy doing just that. Today, they have announced that they are extending Companion Passes due to expire this year, they are extending elite status, they are extending the validity of some travel vouchers, ad they will be allowing travel vouchers to be converted to Rapid Rewards points, though the details on that last part are still murky. I'm actually very much underwhelmed here and at least kind of disappointed. I'm not sure how Southwest could have reasonably done much better, but I think their announcement here is less generous than we've come to expect. Note that all of this will take time to implement technologically. Don't expect any of it to be done until at least a few weeks from now.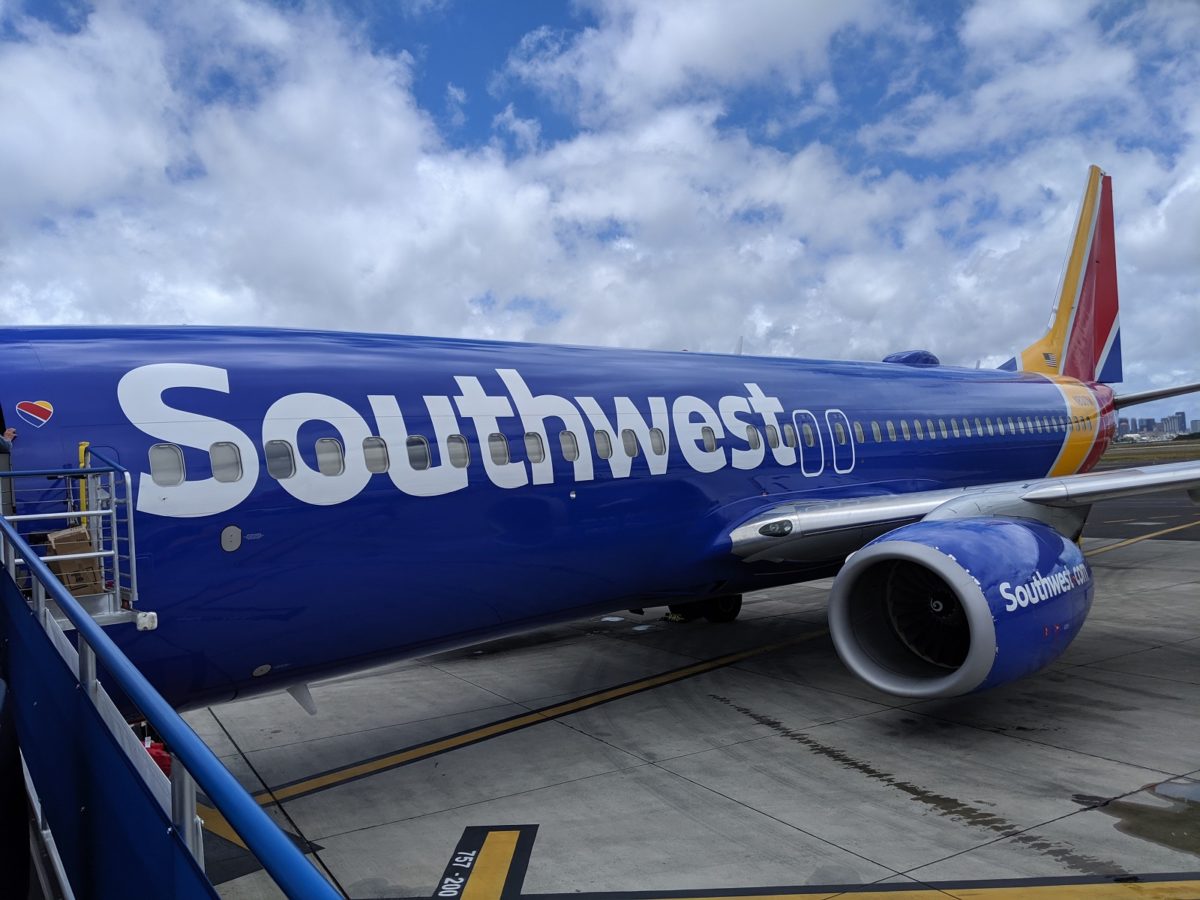 Companion Pass extension
Southwest has announced a Companion Pass extension today. Those who have a Companion Pass that expires at the end of this year are getting six additional months: Those whose Companion Pass benefits was set to expire on December 31, 2020, will now have a Companion Pass through June 30, 2021.
I guess that's fairish. On the one hand, Companion Pass holders theoretically had all of January and basically all of February to use their Companion Pass before the COVID-19 pandemic really took off in the US and shut things down. If you view it that way and you figure that travel will then return to "normal" by August, they are essentially giving you back the six months you lost. If travel resumes sooner, you come out a couple months ahead.
That said, we know that nothing will be "normal" right away. Will people be using their Companion Pass the way they intended by August or September? It's doubtful.
I think the biggest issue here is that summertime is obviously the most popular time to travel and I feel like those who had a Companion Pass this year are likely to miss out on most of this summer as things trickle back towards normal and will now have a Companion Pass that expires right as summer kicks into gear next year. At the same time, it probably wasn't reasonable to expect Southwest to extend the Companion Pass by a full year at this early juncture when it's possible that travel will resemble normal at some point this summer.
Essentially, my opinion is that this is OK. It's not a bad outcome and makes some effort toward a customer-friendly solution.
On the other hand, for those who earned a Companion Pass already this year or who will now soon have one based on how Southwest is shortening the path to a Companion Pass this year, today's announcement didn't offer much. This time being lost from what would have been a nearly-two-year Companion Pass isn't made up with today's announcement. Again, that's not totally surprising; I wouldn't have expected an announcement today that extended a Companion Pass that ends in December 2021 into the year 2022. I imagine that those who already earned the pass will be marginally disappointed not to receive anything from Southwest though.
At the end of the day most folks who have already earned the Companion Pass likely did so via credit cards and are getting a pretty sweet deal that way even if they only use it for 12-15 months, so maybe expecting anything was expecting too much.
Elite status extension
Southwest has also extended elite status as follows:
For A-List and A-List Preferred Members who earned A-List or A-List Preferred status through December 31, 2020 and not through any type of promotion, we are extending your current earned status through December 31, 2021.

For Members enrolled in a promotion granting promotional A-List status or challenging a Member to extend promotional A-List status such as Status Match, Tier Challenge, Tier Experience, or a Corporate Status Challenge and who met the flight requirements by the promotion end date, we are extending your current promotional status through December 31, 2021. However, for Members enrolled in any of the above promotions and who to date have not met the flight requirements, we are extending the deadline to meet the promotion's flight requirements to October 30, 2020.
That's all good news. The elite status extension is on par with what other airlines are doing and could have easily been expected. The extension to meet status challenge requirements by October 30th should give most folks plenty of time to meet those requirements, so that also seems more than fair.
Reduced path to Companion Pass and A-list status
Southwest also announced modified requirements for earning elite status and the Companion Pass this year. Rather than reducing the requirements, Southwest is essentially juicing accounts with credit toward status and the Companion Pass. Everyone will automatically get these things added to their status and CP counters:
15,000 tier qualifying points (TQPs)
10 qualifying one-way flight segments toward tier status
25,000 Companion Pass qualifying points (CPQPs)
25 qualifying one-way flight segments toward Companion Pass
Everyone is essentially getting a boost toward requirements in the form of these things added to their respective counters (note that they aren't actually giving you redeemable points, just points toward the requirements).
Here's their chart explaining it visually –  the far right column is what you'll need to earn this year:
As you can see, requirements are reduced by varying percentages depending on what you're looking to earn. While you'll need to earn 43% fewer points to earn A-list Status (20K vs the normal 35K), the requirement to earn A-list Preferred status is only being reduced by 21.4% (55K points needed this year vs 70K normally) or by 20% in terms of segments.
I'll be honest: I'm not real impressed here. Sure, travel has only been totally shut down for a little over a month, but I'm fairly sure that most of us aren't going anywhere at all for at least another month and most of us will be very slow to pick up normal travel for several months beyond that at least. Only reducing the requirements for top-tier status and the Companion Pass by about 20% when most people will effectively lose out on closer to half a year of earning potential seems like a weaker gesture that I'd expect out of Southwest.
For those of us who have already earned 100K points from credit card bonuses / credit card spend / referrals, this solution will be all we need, so some readers will surely make out pretty well here. And truthfully, I'm not sure how much more Southwest could have reduced Companion Pass requirements. If they reduced the requirement to 80K points this year, there would be a huge number of folks who opened a single credit card and are most of the way or all of the way there.
However, this is kind of disappointing for people who either:
Actually fly Southwest and count on earning he Companion Pass through flight activity (I imagine almost everyone's travel will be reduced by more than 20-25% this year)
Opened a credit card under a welcome bonus of only 40-60K points
I'm surprised there wasn't a better solution for the first group. I'd think that many of Southwest's more loyal fliers will have a hard time getting to those higher tiers this year and might therefore choose not to chase after them at all.
The second group "loses out" in the sense that they're kind of in limbo: do they open a second Southwest credit card to earn a Companion Pass that they won't be able to use much this year, or do they throw in the towel and hope for generous bonuses at the end of this year that offer the chance to earn a 2021/2022 pass with a single credit card early next year?
Again, none of this solution is lousy, it just isn't as good as I expected from Southwest.
Travel credits extended
Southwest is additionally extending the validity of credits due to expire or recently created as follows:
Funds that are set to expire or funds that are created between March 1, 2020 and September 7, 2020, will have an expiration date of September 7, 2022.
That's a good solution: those whose credits were about to expire get another 2 years to use them and those who have credits created in the near future will also have about 2 years to use them.
Travel credits convertible to points?
Finally, a potentially interesting nugget in today's announcement is that those same travel funds that are getting extended will be able to be converted into Rapid Rewards points "at the same rate you would be able to purchase a ticket with points today". I assume this means whatever the points price for the same flight would have been.
We have added a new benefit for our valued Rapid Rewards Members. Those Members who have travel funds that are set to expire or funds that are created between March 1, 2020 and September 7, 2020 will have the option to convert those travel funds into Rapid Rewards points at the same rate you would be able to purchase a ticket with points today.
We don't yet know for sure what the conversion rate will be and like everything else above it will take Southwest some time to work out the technology end of this, so we won't yet know for at least a few weeks. This could be potentially interesting because:
Points don't expire
Points can be used to book a flight in anyone's name
Flights booked with points can be canceled up until 10 minutes before departure and returned to your account and once again will not expire
On the flip side, travel funds are typically tied to the traveler on the original reservation and expire within a certain time frame from ticketing. I'd almost certainly rather have points than a travel voucher, so this should make for a nice alternative for folks with travel vouchers, but we'll have to hold off on judgment until we see just what the conversion ratio is. If it were generous, it would potentially create an opportunity to buy a ticket and cancel in order to convert cash to points (or potentially convert certain types of other rewards to Rapid Rewards points, like Altitude Reserve points for instance), but we'll see how that pans out.
Bottom line
Overall, Southwest likely met general expectations today but fell a little short of their usual bar for service that goes above and beyond. Oddly, I think their most loyal fliers get a less than stellar deal, but credit card rewards enthusiasts likely come out OK even if not quite as good as they may have hoped. Personally, I'd have rather seen Southwest wait a bit on an announcement in the hopes of a slightly more generous solution, but this will do for many of us.