Southwest announced late last night that they are finally starting service to Hawaii in 2018. Companion Pass holders rejoice — two-for-one tickets to Hawaii will be huge for those with the points, and the extra competition could mean better prices for everyone. We don't know from which airports they will service Hawaii, but we can surmise from the promotion for an easy Companion Pass for California residents that they intend to fly from California.
Get a Companion Pass while it's still easy to get
Who knows what may change in the future, but at the moment, the Companion Pass is pretty easy to get. If you live in California, you may have been targeted with the promotion to get a Companion Pass by opening one Southwest credit card and making a single purchase (See: INCREDIBLE: Companion Pass with a single purchase!). If you live in California and didn't get targeted, don't despair — several people reported speaking with someone at Southwest who claimed that this promo would be open to all California residents beginning October 18th. At this point, that's just a rumor that could be totally wrong — but I think there is some hope.
Remember that the signup bonus on the business version of the Southwest card is still at 60,000 points (find a link on our Best Offers page). The signup bonuses on  the Southwest Rapid Rewards Plus and the Southwest Rapid Rewards Premier, have dropped back down to 40,000 points each. Still, if you were to open the business version and one of the personal versions, you would have 104,000 Rapid Rewards points after meeting the minimum spend on both cards. You would then just need to either spend an additional $6,000 on one of the cards or earn through a qualifying partner such as the Rapid Rewards Shopping Portal.
But be careful about when you meet the spend
Remember that your Companion Pass will be good for the rest of the year in which you earn it and the entire following year. In other words, if you opened two of those cards today and met the spend next week, you would earn your points on your next statement and only have the Companion Pass for the rest of this year and all of next year — it would expire on December 31, 2018. However, if you wait to complete the spend on both cards and your signup bonus points post in January 2018, your Companion Pass would be valid until December 31, 2019. That's nearly two years of someone flying for free with you.
A related caution on that — I would recommend not completing much of the spend before December 31st. You certainly may be safe in completing the spend after your December statement has closed — at that point, Chase should theoretically not post any more points to your account until your January statement closes. Why risk it?
Another reason to be careful about spend: Fraud
You may have thought to do most of the spend now. For example, the Southwest Rapid Rewards Premier Business card requires $3,000 spend in 3 months. Perhaps you plan to spend $2800 now and to leave $200 to spend in January. That might be a bad idea. Last year, at least one Flyertalk member reported being the victim of a hacked card. Fraudulent charges put them over the spend threshold — and the signup bonus posted too soon. There are a host of things that could go wrong in this department — a bill gets charged too early, a merchant accidentally charges you twice….I'd leave yourself plenty of room to avoid any mistakes. If it takes you a week or two in January to finish up the spend, that's better than getting hacked and potentially missing out.
You definitely want to avoid a world in which one signup bonus posts in 2017 and the other signup bonus posts in 2018 — that would mean no Companion Pass at all. Remember that all 110,000 points need to be earned in the same calendar year. Any spend you do this month and next month will not count towards the 110,000 points. You'll need to spend more than $6,000 come January if you start spending early.
You technically have to complete the minimum spend within 90 days
The signup bonus terms state that you must meet the minimum spend within 90 days of the day you open it. Therefore, if you were to open two of the Southwest cards today, you would technically have until Wednesday, January 10th, 2017 to meet your spend. Again, you want to complete your minimum spend on both cards on or around January 1st in order to ensure your bonuses post in 2018. You definitely do not want to earn 60K this year and 40K in January or vice versa — then you would have no Companion Pass at all.
Another option is that you could open the cards today and then immediately send a secure message to Chase to ask them for the date by which you must complete your minimum spend. Some folks have reported getting a response that was a bit longer than 90 days. While you would certainly be taking some risk with this path, I would think that you have better standing if you have a message in writing with the date. You might even be able to send that secure message before applying.
So what is this Companion Pass, anyway?
If you aren't familiar with the Southwest Companion Pass, it is achieved when you earn 110,000 Rapid Rewards points or more in a single calendar year (including from credit card signup bonuses and spending). When you have a Southwest Companion Pass, you can name a companion and he or she can fly for free* with you an unlimited number of times throughout the validity of the pass (*you pay just the tax on the companion ticket — currently $5.60 one-way on domestic flights). You can even change your companion up to 3 times per calendar year. In my opinion, this has long been the best deal in domestic travel, and it only gets better with service to Hawaii. See our Complete Guide to the Southwest Companion Pass for more information.
Bottom line
This is terrific news on many fronts. First, more competition should mean better prices for everyone. Second, as award availability can sometimes be tough to come by on other carriers, it will be a bonus to have Southwest in the market. While we don't yet know what their Hawaii pricing will be, it would seem reasonable that there will often be award tickets available for fewer points with Southwest than the expensive "anytime" awards that are most commonly available with other carriers. There will surely be more information in the coming days and weeks and we'll certainly have the details as they come out. Personally, I can't wait. At long last, Aloha, Hawaii. I'll see you soon!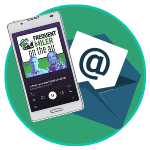 Want to learn more about miles and points?
Subscribe to email updates
 or check out 
our podcast
 on your favorite podcast platform.