My predictions for 2020 were abysmal, with only one out of seven ending up correct. As with all things 2020, I'd like to blame COVID for my forecasts not coming to pass, but I could well have ended up with the same score in a COVID-less world.
Despite doing so badly, it's time to make my predictions for 2021. Before that though, I just want to point out that my 2021 predictions were already better than 2020 in a way.
Throughout this past year, I've been making notes of predictions to include in my post for 2021, so I revisited that when putting this list together. Unfortunately for me, several of my unpublished mid-year predictions subsequently happened during 2020, so I can't include them here.
For example, my notes included American Express adding free Uber Eats Pass as a Platinum cardholder benefit (they did), that the Wyndham, Caesars, Hilton, etc. status-match-go-round would end (Wyndham has stopped offering status matches for now) and that Capital One would be added to the ranks of bank points which could be used for Amazon's 'Get $x off when spending $xx and paying with at least 1 point' type of deals (they did).
That's three correct predictions which came true too early for me to score any points, so hopefully I get lucky with some of the following predictions.
1) Free Merchant Processing With Business Card
It's seemingly becoming easier to get approved for business credit cards after an initial increase in declined applications early in the pandemic, particularly with Chase.
With so many people losing their jobs as a result of COVID, 2021 will likely see many people try to launch their own businesses. This will mean more new businesses looking to accept card payments for the first time, so there's the potential for one or more banks to incentivize small businesses to use their merchant services for taking payments.
Square will likely get a not-insignificant portion of this, but I'm thinking it could make sense for a bank like Chase or American Express to offer free card processing on up to something like $50,000 of payments in their first year of card membership as part of a signup bonus on a business card. That would be good for small businesses as it would save them a significant chunk of change on processing fees, while it would help banks like American Express and Chase lock them in to their merchant processing service, profiting in the long term. Tying it to a business card application would help strengthen that relationship and likely encourage them to keep that card for longer (earning the bank annual fees at renewal each year) while also providing some cross-selling opportunities.
Chase has offered an incentive for signing up for their merchant services before, but that was a different approach as it involved a checking account – my prediction is that it'll be linked to a credit card application. Another bank which might do something like this is Capital One as they could offer it as part of a Spark signup bonus.
2) American Express To Launch A Shopping Portal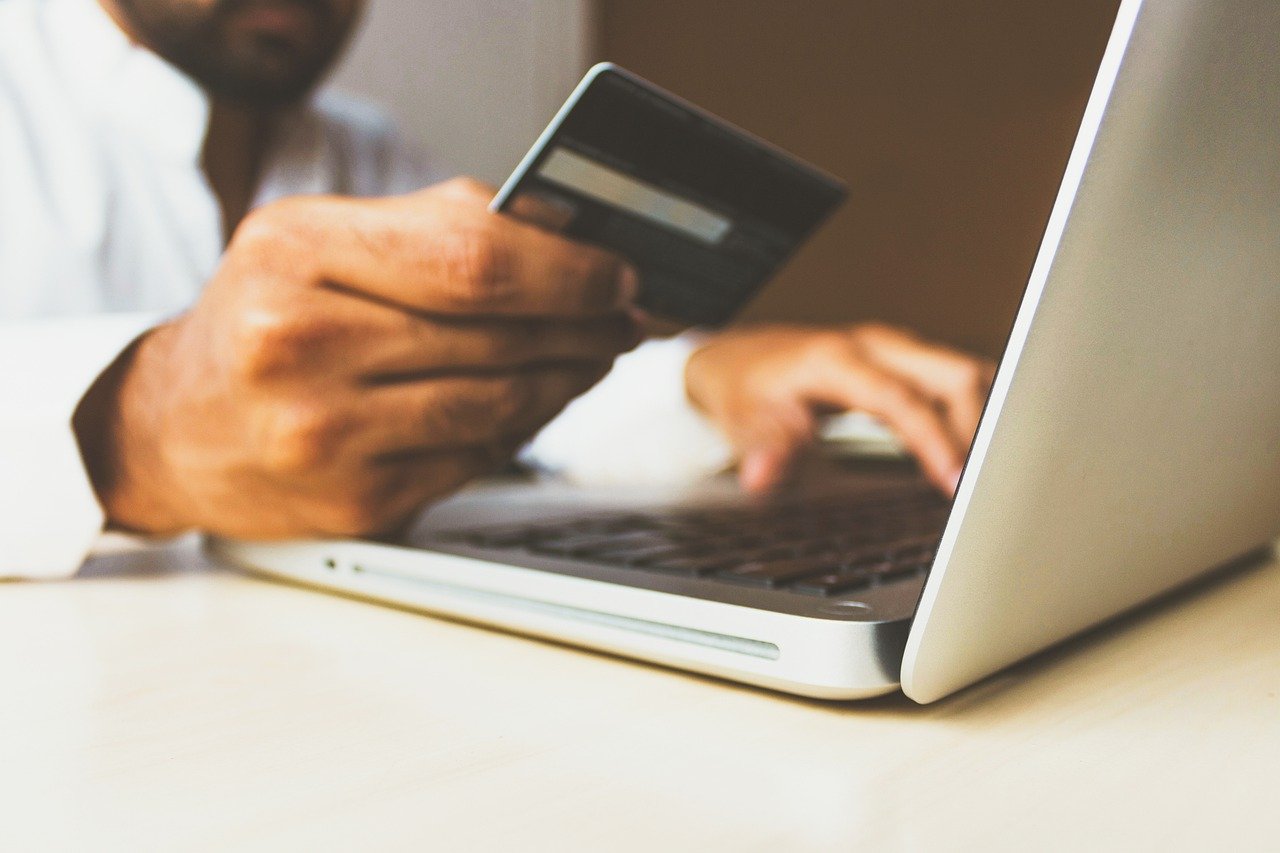 File this under 'Unlikely to happen but I'll include it in my predictions anyway for some reason'.
On the one hand I feel like it makes sense that American Express would launch a shopping portal. Chase has one, Wells Fargo has one, Citi has one, Capital One has one, etc., so why wouldn't Amex want one too?
I'm not convinced of the likelihood of this prediction though. Amex already has some kind of partnership with Rakuten whereby you can earn Membership Rewards rather than cashback. With that partnership in place, would Amex want to launch their own portal given how large a player Rakuten is in the space? That's if they'd even be allowed to launch their own portal in the first place depending on their contract with Rakuten.
3) SimplyMiles Will Accept Visa And/Or American Express Cards
SimplyMiles is a card-linked program which allows you to earn bonus American Airlines AAdvantage miles when shopping at certain stores.
Upon launch, you could only register for the program if you had an American Airlines credit card. Provided you had one of those, you could register any Mastercards you wanted. They subsequently removed the requirement that you be an American Airlines cardholder, so you could register with any Mastercard.
The Mastercard-only requirement has limited its appeal though. There are often times when Amex Offers and Chase Offers would stack nicely with SimplyMiles partners, but it's not been possible to link American Express or Visa cards (most Chase cards are Visa).
This might just be wishful thinking on my part, but I'm predicting that they'll support American Express and/or Visa cards at some point in 2021. When adding a new card, it has always said the following:
By checking this box and entering my payment card information, I authorize my Payment Card Network (Mastercard, Visa, American Express) to monitor and share transaction data associated with my registered payment card (including spending history) with American and its third party service providers in accordance with the SimplyMiles Program Terms & Conditions and Privacy Policy.
The fact that they've always included Visa and American Express in that wording despite it currently only being a Mastercard-only offering makes me think they're hoping to add one or both card types in the future.
4) Top-Tier Status With a Hotel Credit Card
Hilton offers Diamond status with the Aspire card and Wyndham offers Diamond status with their Business Earner card. Other than that, none of the large hotel chains offer top-tier status with their credit card.
With hotel chains vying for attention as travel hopefully picks back up in 2021, it wouldn't surprise me to see another hotel chain offering top-tier status by virtue of simply being a credit card holder.
With as easy as Hyatt is making it to earn Globalist status in 2021, I'm not picturing them launching a card with Globalist status. That said, I also didn't picture them enabling everyone to earn Globalist status with only 15 nights in the first couple of months of the year, so what do I know?
Out of all the other large chains, Choice might be the most likely. Diamond status with them doesn't count for much in terms of the benefits you receive (e.g. there's no room upgrade benefit), but a $95 card with Choice Privileges Diamond status could prove popular nonetheless. Maybe not among people who know how much more valuable status like Hyatt Globalist or Marriott Platinum or Titanium can be, but I can imagine people not involved in the points and miles game loving the idea of having top tier status in a hotel chain even if they only book a couple of stays per year.
5) Statement Credit With Airline Or Hotel Credit Card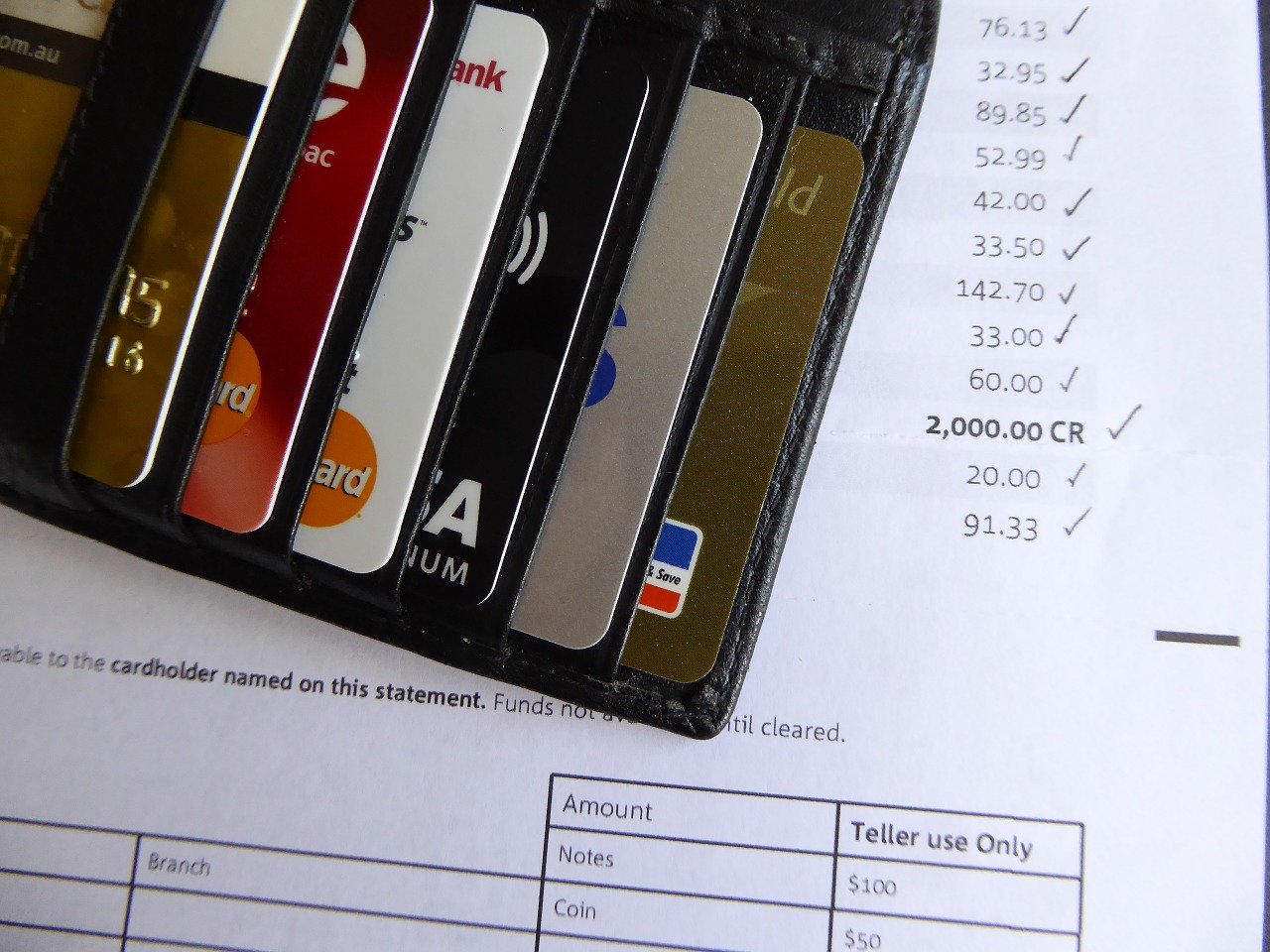 This next prediction might be more a case of something I think would be a good idea rather than it necessarily being at all likely to happen.
One way for airlines and/or hotels to encourage you to book paid travel with them would be to offer a statement credit as part of a credit card signup bonus. They could offer a normal signup bonus along the lines of 'Earn 50,000 miles when spending $3,000 in the first 3 months', but add on a statement credit element too. For example, a hotel chain could also offer a $100 statement credit when booking a $250+ hotel stay within the first three months of card ownership.
Another option would be for them to offer a percentage back as a statement credit on up to $x amount in the first year. For example, American Airlines could offer 10% back on up to $2,000 spent on flights with them in the first year of card membership. Delta sometimes offers a 10% discount on their gift cards, while Alaska Airlines is giving a 10% discount on their gift cards at Costco, so savings of this kind certainly aren't unheard of for airlines.
If they and/or their partner banks are concerned about how much this would cost, they could choose not to waive the annual fee in the first year, or only award the statement credit at the end of the cardmember year after the annual fee has been paid, similar to how American Express deals with Marriott free night certificates at renewal (i.e. award them 6-8 weeks after renewal so it's too late to cancel in order to get the annual fee refunded). Even if someone maxed out a $200 statement credit allowance, paying two annual fees of $95 almost makes that a wash for the bank/airline. Once they've locked someone into renewing for a second year of card membership, I imagine they'd be more likely to renew in subsequent years too despite not getting a statement credit in future years.
Giving a statement credit in the first year of card membership would incentivize paid travel in the next 12 months which is what airlines and hotels need right now, while also putting money back in the pockets of customers who'd be spending that money anyway in many cases.
6) Discover To Launch Card With Year-Round Categories
At the moment Discover has two main consumer cards. There's a Discover It card which offers 5% on up to $1,500 of spend per quarter in rotating categories and the Discover It Miles card which offers 1.5 "miles" per dollar on all purchases.
My prediction is that they'll add a third card to the lineup, one which will offer bonused spend in certain categories year-round. Who knows what that would look like if it were to happen, but perhaps something like 3% for all online spending or 3% for groceries, gas and dining. With that latter option, that might cover enough of your regular person's spending that they simply use their Discover card for everything.
7) Marriott To Offer At Least One Decent Promotion
My sole successful prediction for 2020 was that Marriott would continue offering poor promotions and that came true. I'd figured they'd at least make an effort to reward people staying with them during the pandemic, but they chose the opposite approach, not having any kind of bonus point promotion running at times.
Perhaps I have Stockholm Syndrome, but I'm predicting that they'll have at least one decent promotion in 2021. I've no idea what "decent" would constitute for Marriott, but if they make me go "Ooh", I'll count that as a win seeing as my normal reaction to their promotions has been "Oof".
Ideally (well, ideally for me anyway) it would involve bonus points rather than bonus elite nights, but a creative elite nights promo might still get me going "Ooh". Something like 1x elite nights on your first stay, 2x elite nights on your second stay, 3x elite nights on your third stay and 4x elite nights on subsequent stays would be innovative. Even if a promotion like that was only valid on paid nights (so people couldn't game it with category 1 award stays), I would regard that as decent.
Final Thoughts
Looking back through these predictions, I'm not at all convinced that any of them will come true during 2021. I feel like they're all conceivable, but as to their likelihood – who knows?
There's certainly plenty of ammunition here for a post roast from Greg or Nick on a future podcast episode though.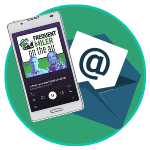 Want to learn more about miles and points?
Subscribe to email updates
 or check out 
our podcast
 on your favorite podcast platform.