Nick recently wrote a couple of posts where he argued that Chase Ultimate Rewards points "ain't all that" (here and here).  As I thought about writing a rebuttal, my mind kept drifting back to the need to correct a common misconception.  It's difficult to debate the value of points without first agreeing with the meaning of "value."  Commenters, bloggers, podcasters, whateverers often claim that the true value of an award is not the cash price of that exact flight or hotel or cruise, but rather the cash amount you would have been willing to pay if you had paid cash.  That's wrong.  Wait, wait, wait!  Before you raise your hackles (it's been a minute since I've used that term!) let me explain that your concept is right, but you're using the wrong word.  The correct word is "savings."  When you spend 100,000 points to fly international first class, your savings are correctly accounted for by the amount you would have otherwise paid for a flight.  Let's say that you would have been willing to spend $1,500 on an international flight if you hadn't found that 100K first class award.  It is absolutely correct to say that your 100K points resulted in saving $1,500.  Boom.  Done.  No argument from me.  But if you try to claim that the value of the first class flight was only $1,500, I vehemently disagree.  My hackles are raised.
A long, long time ago, my favorite angel of darkness, The Devil's Advocate, made the same argument that I'm bringing to you today.  In that post, he imagined a scenario where it would have been possible to buy a brand new Porsche with a million Delta SkyMiles.  Sure, he wrote, you might have only been willing to pay for a Hyundai, but: "You didn't get a Hyundai. You got a Porsche."  Exactly.  Returning to the term "savings," you saved the $20,000 (or whatever) that you would have spent on your Hyundai, but what you got was much more valuable.  The same is true when you use miles to fly first class.  You might not have been willing to pay cash for first class, but you still got first class value.
Let's now dial this down to a much more realistic everyday example.  Let's say that you're looking to fly economy from Detroit to Miami and you found the following nonstop flights that work with your schedule.  Both prices are for regular economy, not basic economy:
AA departs at 6am: $299
Delta departs at 8:30am: $484
You don't really want to have to wake up at 3am to catch that 6am AA flight, but you figure that the savings are worth it.  Then you do an award search and find that you could use your Delta miles for the preferred 8:30am flight:
As you can see above, a Delta cardholder can pay 32,300 miles + $6 (really $5.60) for the Delta flight.  My argument is that those 32,300 miles plus ~$6 result in $484 in value, but only $299 in savings.  The value per Delta mile is 1.5 cents per mile, but the savings per Delta mile is only 0.9 cents per mile.
I can imagine people arguing that they don't personally value that Delta flight at $484.  Well, OK, but now you're getting into a whole different ball of wax where you're talking about subjective value (alternatively, let's go with a "ball of yarn" for those cats to play with).  If you want to argue that the subjective value of your Delta miles are less than 1.5 then go for it.  But then keep in mind that cash would also have a subjective value.  For example, maybe you don't have any miles and so you might pay for the $484 flight with cash because you really can't stand the thought of getting up too early.  In that case, you might declare that the flight was subjectively worth only $300 to you.  But then you would be indirectly making the argument that your dollars are worth less than dollars.  That doesn't make sense.  For this reason, I don't see a place for subjective value when arguing about the value of points.
When talking about objective value, there's simply no better way to objectively value something than to see what that thing is actually selling for.  There are reasons that Delta can sell that flight for more than AA does for theirs: Delta's flight is at a better time, Delta is more reliable, Detroit flyers are more likely to be loyal to Delta, etc.  But ultimately, those reasons don't matter.  The objective value of that flight is the amount that Delta sells it for.  Full stop.
As an aside, basing the value of an award on the cash price often undervalues your award a bit because the award is often fully refundable whereas the cash ticket usually is not.  For example, with a Delta award flight originating in North America, you can cancel it and get all of your miles and fees back.  With a paid flight, you'll get back a credit which expires in a year.  That's not as good.  On the flip side, the paid flights earn miles whereas the award flights do not, so you can either decide that these two issues cancel each other out or account for the loss of earned miles when figuring out the value of your miles.
Caveats…
When comparing the value you got from your points and miles to the objective value, I recommend following these guidelines:
Record the cash price at the time of booking.  If you booked a flight six months ago with airline miles and just the day before your flight think to look up the cash price, you're very likely to see a much higher price than you would have paid back when you booked your award.
For one-way flight awards, record the round-trip airfare and divide by two.  Sometimes prices for one-way flights (especially international flights) are much higher than half the round-trip price.  The same isn't usually true when using airline miles (but it is sometimes true with Delta miles, FYI).
With hotel and miscellaneous other awards, make sure to find the best available cash rate.  For example, when booking a SLH property through Hyatt, Hyatt sometimes charges more than if you book directly with the SLH property.  The lowest available rate is usually a better measure of value.  I say "usually" because sometimes the lower rate doesn't come with benefits that you would get when using points.  For example, when booking an SLH property with Hyatt points, you'll earn Hyatt elite qualifying nights for your stay.  If that matters to you then the price for booking through Hyatt may be the better choice for assigning value.
Let the objections begin…
I eagerly anticipate fierce objections to my arguments.  Please comment below…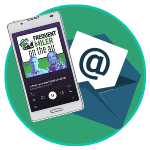 Want to learn more about miles and points?
Subscribe to email updates
 or check out 
our podcast
 on your favorite podcast platform.