Are there any $30 items that qualify for 1750 points per dollar? Do bonus points count towards the Southwest Companion Pass? Answers below…
1800Flowers is currently offering an impressive 1750 points per order dollar through at least three separate promo codes. One promo code is RR36 and is found on this public web page from Chase: creditcards.chase.com/southwest/my-account/card-pointers:
Another is RR45, which is found on the Southwest website:
Another is RR43, which was sent to many via email:
I've written many posts about how best to take advantage of promotions like these. Most recently, I published this: How to feed the hungry and fly for free (take two). The key to maximizing offers like these (where you earn a fixed number of miles per order) is to find items at the minimum accepted price and make sure to be signed up for the 1800Flowers free shipping plan. For example, the above offers require orders of $29.99 or more. By ordering items that cost $29.99 (and using the free shipping plan), you would earn over 58 miles per dollar for your order. And, by stacking other deals (Amex Offers, Sears' Shop Your Way Rewards, Celebration Rewards, etc.) you can do even better.
At first, the items I suggested in my "how to feed the hungry…" post worked fine. Then, readers suddenly discovered that those items were no longer eligible for use with those promo codes. So, I published a few more items that seemed to work. Soon enough, those items, too, became ineligible. I tried one more time with the same results.
Now it is clear that there are only a limited set of items remaining that qualify for these promo codes. To find those items, you can click through from the offer page to 1800Flowers, or use this link. You'll then see the following banner (or a very similar banner if you click through from the other offers):
Notice that the banner says "when you order from the Valentine's collection below." Honestly, I can't remember if the banner said that initially or not (I don't think it did), but I do know for sure that many items used to work that no longer do. Now I believe the page to be an accurate list of eligible items. That is, you can use the promo codes on those items, but no others.
So, what's left?
When we sort the eligible Valentine's collection by price, we can find all of the items priced at or around $30:
As you can see above, there is only one item priced around $30: Peruvian Lilies. The next cheapest item on the list is double the price at $59.99! The Peruvian Lilies are no good for food donations, but might still be a nice surprise for a loved one. So, yes, I've test-purchased the Peruvian Lilies and the system does accept the promo codes for the order. We'll see how long that lasts after this publication…
UPDATE: Before publishing this, I checked the website again and found that the price for the Lilies had increased to $34.99! Ugh!
What about the Companion Pass?
UPDATE: I was wrong. Multiple readers have now reported that they have received points from this promotion but those points are not counting towards the Companion Pass. It appears that this deal really is dead.
One of the reasons that this promotion is/was exciting is that Southwest gives customers a Companion Pass once they earn 110,000 points within one calendar year. The pass lets you bring along a companion, for free, for as many award and/or paid flights as you'd like for the rest of the year in which you earned the pass and all of the following year. Since it is still very early in the year, the timing for this promotion was particularly good. One could place a large number of orders and earn a Companion Pass good for almost two full years. At least, that was the idea…
After I published the post, "How to feed the hungry and fly for free (take two)," 1800Flowers added the following terms to the promotion:
*Bonus points will not count toward A-List, A-List Preferred, or Companion Pass qualification
The terms can be found at the bottom of the promotion emails that were sent out to many customers. They can also be seen at the bottom of the same pages that list the qualified items for these promotions.
Well, that's not good! If true, these terms practically cut in half the value of the points earned from the promotion.
Here's the thing: I don't believe it. I believe that points earned from this promotion will count towards the Companion Pass. Here's my reasoning: all prior 1800Flowers promotions have counted towards the Companion Pass. I can easily see proof simply by logging into my Southwest Account. Million Mile Secrets proved it, too, when he earned the Companion Pass late last year. As an aside: when viewing his post, note the wide breadth of products that worked with the 1500 points per order promotion at that time.
It's certainly possible that Southwest has very recently changed how bonus points are treated, but take a look at these recent comments on my site from a reader named Michelle:
I've had one fruit order post to SW & the points were CP qualifying for sure.

…I did the order on 2/2 & points posted 2/4 so there is a chance that they could have changed how they will now post. (but I believe they will still count)
She had points credited to her account much more quickly than usual and she can see that they count toward the Companion Pass! So, it seems as if we're safe, but we don't know for sure. If Southwest has recoded their systems to disallow these points from the Companion Pass, they would have had to have done so after 2/2/2014. That's just last week. I think the chance of that is extremely low.
My guess is that whoever wrote the terms is simply misinformed. It reminds me of a portal promotion in 2012 (15X at Sears) in which I told readers that they could earn a Companion Pass by buying things from Sears through the Southwest Rapid Rewards Shopping portal. Some readers were concerned that it wouldn't work so they called Southwest, and Southwest told them that points wouldn't count. They were wrong. Many readers (and I) earned a Companion Pass from that promotion.
I can't stress enough: I could be wrong about this, but my best guess is that points earned from this promotion will count.
Other Options
Other promo codes continue to work with a much wider variety of items and have no known restrictions against a Companion Pass. Here are a few promo codes worth trying:
RR22: 1000 Southwest points per $29.99 or greater order (With a $29.99 order, you'll receive 33.33 points per dollar)
RR59: 30 Southwest points per dollar for orders of $29.99 or more (use this code rather than RR22 if you plan to order more than $30 worth of stuff at once)
And there are promo codes for other airlines:
TB1750: 1,750 JetBlue points per order.
AKA3: Currently only 20 miles per dollar (but usually 30 miles per dollar). Find up to date rates here.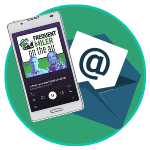 Want to learn more about miles and points?
Subscribe to email updates
 or check out 
our podcast
 on your favorite podcast platform.