I'd like to book a business class award flight to South Africa.  I have miles saved up in a number of programs including AA, Delta, and United.  More importantly, I have points saved up in transferable points programs: Amex Membership Rewards, Chase Ultimate Rewards, Citi ThankYou Rewards, and Starwood Preferred Guest.  This gives me the ability to transfer points to almost any airline of interest.
Which airline should I transfer points to?  The answer isn't as easy as checking to see which airlines fly to South Africa.  Most airlines are members of alliances and often have non-alliance partners as well.  And, usually, you can use miles in any those programs to book alliance or partner flights.  Almost every airline has its own frequent flyer program and each has different award prices and rules.  The best airline to fly for a particular trip is rarely the best airline to use for booking that flight.
There are a number of tools that you can use to find the best airline miles to use for a given trip.  I tried out each of the following:
With each tool, I initially plugged in Detroit (DTW) to Cape Town (CPT).  Unfortunately, AwardAce puked on that route and claimed that there were no results.  I then tried Detroit to Johannesburg (JNB).  Now AwardAce gave results, but was missing key airlines such as American Airlines.  I then changed the route to Philadelphia (PHL) to Johannesburg (JNB) and AwardAce finally gave complete results.  None of the other tools had problems handling Detroit to Cape Town, but I used the Philadelphia to Johannesburg route for this analysis for consistency.
Each tool has a different list of airline programs that it supports.  Here are the number of unique programs that each tool reported back when I entered my desired route on March 10th 2016:
AwardAce: 15
FlyerMiler: 9
Travel Codex'sAward Chart Search Tool: 8
Ultimate Frequent Flyer Mile Award Calculator: 14
Milez.biz: 49 (Note: This was a late entry. Click here to read my Milez.biz findings)
I added all of the results to a spreadsheet.  To make it easier to compare across tools, I put in all numbers as round-trip award costs even if the tool displayed one-way costs.  In situations where a program was represented by only one tool, I filtered it out unless the award price was particularly good.  That left me with the following results.  I've highlighted the best award prices (all award prices are in thousands):
| | | | | |
| --- | --- | --- | --- | --- |
|   | AwardAce | FlyerMiler | Travel Codex | Award Calc |
| American Airlines AAdvantage | 150 | 150 | 150 | 150 |
| Air Canada Aeroplan | 150 | | 150 | 150 |
| Alaska MileagePlan | | 140, 155, 160 | 155 to 160 | 125 |
| Alitalia | | | | 120 |
| ANA Mileage Club | 104 | 170 | 104 | 104 |
| Avianca LifeMiles | 156 | 156 | | 156 |
| Cathay Pacific Asia Miles | 145 | 145, 170, 190 | | |
| Delta SkyMiles | 160 | | 140 | 160 |
| JAL Mileage Bank | 100 | 130 to 160 | | |
| Korean Airlines SKYPASS | 120 | | | 120 |
| Lufthansa Miles & More | 185 | | | 185 |
| Singapore Krisflyer | | 145 | 145 | 161.5 |
| United MileagePlus | 160 | 140 to 160 | 140 to 160 | 140 to 160 |
Alaska MileagePlan
Reading the table down from the top, the first discrepancy you'll notice is that Alaska MileagePlan award prices are inconsistent both across and within tools.  It's not unusual for an airline to have one award chart for themselves and a separate one for their partners.  Alaska, though, has separate award prices for each partner.  You can find Alaska's partner award charts for flights from North America to Africa here: www.alaskaair.com/content/mileage-plan/award-chart/award-chart-Africa.aspx.  On that page, I see the following round trip business class award prices:
125K: Cathay Pacific
140K: Air France, British Airways, Korean Air
155K: Emirates
160K: Delta
I'll note that to get these award prices, your award must include flights only on that one airline plus optional segments on Alaska Airlines.  So, the city you fly from/to must be served directly by the given airline, or by Alaska Airlines with a way to connect to the partner airline.  In other words, just because the 125K Cathay Pacific award exists doesn't mean that it is possible or practical for you.
With Alaska, FlyerMiler showed the most available options, but only the Ultimate Frequent Flyer Mile Award Calculator found the 125K Cathay Pacific option.
Alitalia
The next interesting result is Alitalia for 120K round trip.  Only the Ultimate Frequent Flyer Mile Award Calculator found this option.  Is it correct?  It took a bit of searching, but I finally found Alitalia's SkyTeam award chart which does indeed show the 120K award price.  Unfortunately, according to this page, the award chart is only good until the end of this month.  Still, the Award Calculator correctly identified the current award price.
ANA Mileage Club
This is perhaps the most interesting result of all.  Three of the tools identified ANA as the best option at 104K miles round trip.  The FlyerMiler tool, though, said that it would cost 170K miles (85K miles one-way) if the flight is booked as an around the world ticket.
First I confirmed the 104K round trip award price.  Yep.  You can find it here.
How about the round the world price?  Travel is Free wrote about ANA's awesome around the world award chart back in May 2015.  To check whether the data was current, I found the round the world info on ANA's site:
To book a round the world trip, it is necessary to cross both the Atlantic and Pacific oceans.  So, how far would my flight actually be if I did a round the world itinerary on Star Alliance flights?
Assuming I started in Philadelphia and ended up in Johannesburg, my Star Alliance itinerary could be something like:
Philadelphia to Frankfurt
Frankfurt to Johannesburg
Johannesburg to Singapore
Singapore to Los Angeles
Los Angeles to Chicago
Chicago to Philadelphia
Great Circle Mapper tells me that this route adds up to 25,903 miles.  On the ANA round the world award chart, this trip would cost 170,000 miles.  FlyerMiler got it exactly right.  But, why show that price instead of the much lower regular award price of 104K?  There is no doubt that there are routes in which the round the world price is better than a regular international award, but this isn't one of those cases.
Delta
Two sites show 160K, but Travel Codex shows 140K (which is incorrect).  FlyerMiler didn't even bother with Delta (I'm not sure I blame them since Delta took their award charts offline a while ago).
JAL Mileage Bank
AwardAce claims that JAL would charge only 100K miles for my trip.  FlyerMiler, meanwhile, said that JAL would charge 65K one-way via JAL's partner award chart (found here) or 80K one-way via JAL's OneWorld award chart (found here).  Both charts are distance based (the price of the award depends upon the miles flown).
A likely Partner / OneWorld route from Philadelphia to Johannesburg would be on British Airways via London.  In that case, the round trip distance would be 18,330 miles.  On the partner award chart, that would cost 100,000 miles.  On the OneWorld award chart the flight would cost 120,000 miles.  Either way, there will be substantial fuel surcharges.
In this case, AwardAce came up with a correct best round-trip award price whereas FlyerMiler based its calculations on one-way distances, which unfortunately added up to more than a round trip.  This shows a problem in my review methodology rather than a problem with the tools.
Singapore Krisflyer
Singapore is one of the most interesting airlines on the chart, not because of having especially good prices, but because they are transfer partners with everyone.  You can transfer Amex, Chase, Citi, or SPG points to Singapore.  So, they can be a great option even if their prices are a bit higher.  Two of the tools asserted that Singapore would charge 145K miles, whereas the Award Calculator claimed 161.5K.  AwardAce didn't vote.
Singapore's Star Alliance award chart can be found here.  The chart shows round trip business class between North America and South Africa costs only 145K miles.  So, where did the Award Calculator's 161.5K number come from?  I don't know.  I'll call this a miss for the Award Calculator.
United MileagePlus
Most of the tools listed two prices for United awards: 140K or 160K.  This one is easy to explain: if you fly United itself, the cost is 140K round trip.  If you fly United's partners, the cost is 160K round trip.
Which will I book?
Knowing which programs offer the cheapest awards is helpful, but in reality the miles I use will depend upon more factors.  For example, where will I find the best award availability and the lowest fuel surcharges?  OneWorld is probably out of the question because most flights to Africa involve British Airways which means huge fuel surcharges regardless of which types of miles are used.
If Star Alliance has the best award availability, I could go with 104K ANA miles (transferred from Amex or SPG), but depending on which airlines I fly there could be hefty fuel surcharges.  To avoid those surcharges, I could pay more miles and book with Avianca or United miles.  I'll wait and see what's available and how much the fuel surcharges are before I make that decision.
If SkyTeam has the best availability, I could go with either Alitalia or Korean Airline's 120K round trip awards.  Again, fuel surcharges could be an issue.  Also, I have a large stash of Delta miles so I might prefer to spend down my Delta balance rather than use transferable points converted to Alitalia or Korean miles.
Chances are good that I'll have to mix and match alliances.  For example, maybe I'll find SkyTeam awards on the outbound flights and Star Alliance awards for the return.  In that case, it is not just the round trip award price that matters, but also whether or not one-way flights are available for half the cost of round trip.  Luckily, the tools in this analysis help with that too.  I'll cover that type of stuff in a future post.
Summary and analysis
I'm hoping to book a business class award flight to South Africa using the best frequent flyer miles for the job.  To figure out which would be best, I tried out several tools:
I found some problems with each tool. Overall, the Ultimate Frequent Flyer Mile Award Calculator probably had the best coverage despite a couple of issues (it didn't include JAL, and it got the Singapore price wrong).  It is also the only tool in the roundup that isn't free to use.  Among the free tools, I'm not sure I can yet identify which is best.  They each have strengths and weaknesses.  AwardAce has the widest coverage but they're missing key programs like Alaska and Singapore.  Plus, the tool gave incorrect results with certain city pairs.  FlyerMiler seems the most promising but it doesn't include key programs such as Aeroplan, Delta, or Korean.  Travel Codex, similarly, is missing a number of key programs and it included an incorrect result for Delta.
Going forward, I will likely write up a review comparing more than just the raw numbers.  There are key pieces of information that tools like these should provide, such as:
What should I expect with regards to paying fuel surcharges?
Are stopovers and/or open-jaws allowed for the same price?
Can I book a one way award for half the price of round trip?
Are there award limitations I need to know about (such as number of segments allowed, etc.)?
Does the tool alert me to upcoming award price changes?
Does the tool show which transferable points programs support each mileage program?
How user friendly is the tool?
Of course, I'd love to have one tool that covers all airline programs accurately, and covers each of the above bullet points, but that may be unrealistic.  Another pie in the sky wish is for the tools to indicate the chance of finding award availability.  Just because it is theoretically possible to book an award for a certain price doesn't mean that its likely.
Disclosure: I received a free copy of the Ultimate Frequent Flyer Mile Award Calculator to use for this review.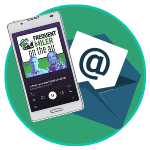 Want to learn more about miles and points?
Subscribe to email updates
 or check out 
our podcast
 on your favorite podcast platform.