Each week Greg and Nick tackle reader questions, live on Youtube. This week's discussion included questions about when Hyatt bonuses post, Hyatt property recommendations, and an intriguing question about which credit cards are most "overrated".
You can watch the full video here, or click the timestamps to navigate directly to each individual question in Youtube.
3:40​ – Hi Greg & Nick, I saw that you guys are presenting at FTU this weekend. Is FTU worth it and what are you guys going to talk about?
8:09​ – Any updates on card talk?
10:02​ – New globalist here (and vaccinated). Top Hyatts for a babymoon? Live in LA, have plans for ventana and new alila encinitas property. Possibly Hawaii. Others you'd recommend?
16:35​ – Hyatt bonus 5 nights for opening cc in end of 2020. When is that going to post?
23:40​ – Hey guys – I'm looking to PC (product change) my CSP (Chase Sapphire Preferred) to a CSR (Chase Sapphire Reserve) next month. I also want to refer my P2 ("player 2") for a CSP (for the bonus) before the PC – do I need to wait for either bonus to post before doing the PC? Thanks!
25:46​ – ​I'm about to close my Amex Gold biz card to avoid the AF. Natural spend will probably be a net zero on the rest of the annual fee unless Amex adds credits to this card this year. Any reason to keep?
28:10​ – Delta question, if i hit platinum then diamond later in year do i get both benefits for achieving each status?
32:56​ – ​Greg your ANA "dilemma" is causing ME sleepless nights. Why don't you book an open ended year long ANA RTW trip for you and your wife? Could Also be a great challenge for Greg! ​
37:45​ – Hi Guys. I have an upcoming award stay at Andaz on Maui and deciding how to pay for my incidentals. First $300 will go on my Amex since I have a $50 off Amex offer (assuming I use the right card, right Greg 😀). After the first $300, World of Hyatt, Reserve, Brex, something else?
41:20​ – Do you think that the Hyatt Double night promotion will be extended?
43:54​ – ​Question for each of you, which 1 credit card do you think is "overrated" and why?
50:11​ – What happened to Nick's weekend around the web posts?
52:40​ – I've got all the MR cards. should i cash out 800k MR to schwab for $10,000?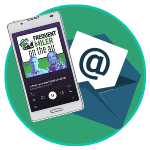 Want to learn more about miles and points?
Subscribe to email updates
 or check out 
our podcast
 on your favorite podcast platform.