Given the general trends regarding travel and borders that are closed in many places, readers have frequently asked about the best ways to redeem points for things other than travel and still get good value. Thus, this week our main topic was about getting rewarded well and leveraging that value to do even better in terms of getting stuff for your spend. But that's not all — we also chatted about the targeted IHG free night offer, Amex referrals, and more. See or listen to the show here and read on for the rest of this week at Frequent Miler below.
Subscribe to our podcast

We publish Frequent Miler on the Air each week in both video form (above) and as an audio podcast.  People love listening to the podcast while driving, working-out, etc.  Please check it out and subscribe (if we get enough people to subscribe, we might be able to earn some income from this someday. So far, the podcast is just a labor of love).
Our podcast is available on all popular podcast platforms, including:
You can also listen here in the browser:
This week at Frequent Miler:
In short-term opportunities: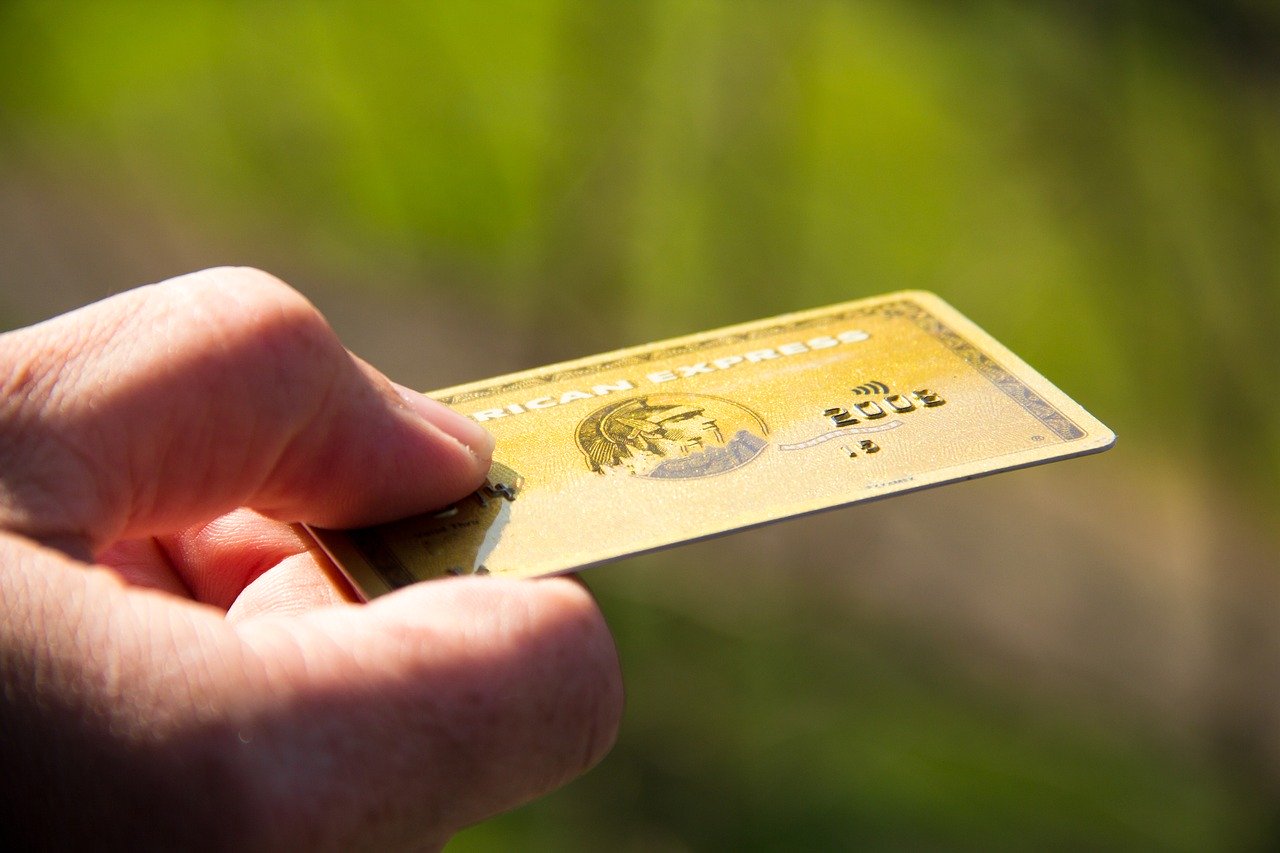 Amex's 3-for-all referral promotion looks like an incredible opportunity, but the problem is that Amex has been very aggressive in clawing back points on purchases that they don't like. Still, I think there is a fair amount of opportunity for those with big expenses and/or the ability to float the money for a while. Tax payments could be a great option given the fact that the 3x earn period extends into January.
The Chase Marriott Bonvoy Boundless is currently featuring an unprecedented offer for 5 free night certificates. We've received confirmation that this offer ends in just a few days. Despite the fact that it could be an incredibly valuable offer, it definitely isn't a no-brainer for everyone who is eligible.
Chase has also unveiled a limited-time bonus on grocery spend on both the Chase Sapphire Preferred and Chase Sapphire Reserve cards. The increased earnings begin on November 1st and run through next April, which could make for a nice stack with Pay Yourself Back.
If you're still having difficulty keeping track of which card is bonusing restaurants and which is offering more points and the grocery store and whether you can use that travel credit at gas stations or restaurants or elsewhere, you need to bookmark this ultimate guide. Greg has updated it again with the latest enhancements and it is worth a look to be sure you're maximizing the return on your spend.
In rewards card strategy:
This post became the main topic for this week's Frequent Miler on the Air and it's one that I found a great topic given the current opportunities to redeem points for stuff at very reasonable/good value. Sure, I prefer redeeming for flights up front and fancy hotels, but it's hard to argue with some of the options available right now. It is worth noting that Greg made one notable omission in this post in leaving out Bank of America. Those who can make Platinum Honors status could have an option to compete with the others here in 2.625% back everywhere with bonus categories worth 5.25% on the Cash Rewards and Travel Rewards cards. Those numbers are hard to beat for "stuff" lovers.
In this post, Greg shows a beginning how to get out of the gate and running with a strategy to collect half a million points and two years of Southwest Airlines Companion Pass before even running out of 5/24 slots. The key takeaway here is that it pays to have a strategy, particularly when starting out and still under 5/24.
A number of readers disagreed with my assertion that the Gold could be on the chopping block for me if not for my job here at the blog. There is no doubt that the Amex Gold can be a great card, but now that its 4x categories aren't the only show in town (and now that Amex has gotten so aggressive on clawbacks), I'd naturally lean toward canceling. I'm still hoping for a retention offer that makes it even easier to justify keeping, but there's no doubt that the Gold has lost its luster.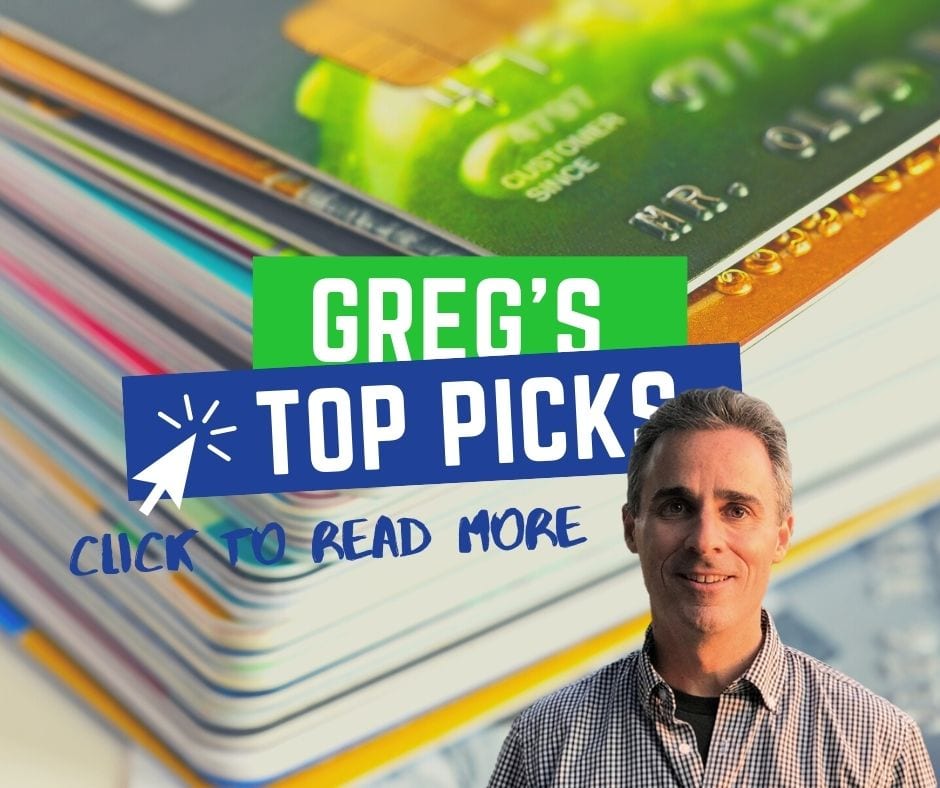 Greg has updated his current top picks to reflect the latest offers. If you're wondering what offers are hot right now and why, this post can help you filter the noise and focus on what's worth a second look.
Did you know that some debit cards cover primary rental car CDW? You might know that most credit cards have gotten rid of price protection, but can you name which debit card retains that feature? Extended warranty, protection against theft or damage – the benefits being offered by some debit cards really surprised me. Unfortunately, if you don't still have the paper copy that came with your card, it may be nearly impossible to get your hands on the exact guides to benefits from many banks – but it may be worth looking into.
In notable news
I'm not sure whether some customers and/or methods have more useful limits than others in terms of mobile wallet use, but the news that Simon will be taking these forms of payments is obviously good for anyone looking to cut down the clutter of old cards they carry to the mall.
Spirit has totally revamped its loyalty program and I think it is bigger news than it has been given credit for. Given points pooling and cash & points redemptions starting at 1,000 points plus cash, it should be easier than ever for families to amass points useful enough to help with the cost of their next trip. Unfortunately, executives were less spirited when it came to telling us anything concrete about the value of points. I don't expect each point will be very valuable, but I still think that a family that only travels a couple of times per year and is generally most loyal to price, the new Spirit program could be a great deal.
The Deal of the Week
Delta status match challenge
Delta Airlines is offering an incredibly generous status match challenge that appears to be open to everyone who has elite status on one of its major North American competitors. While I'm personally not interested since I don't expect to travel enough to use the benefits (even if I were lucky enough to get matched), so it isn't worth it to me. However, for many customers, this will be an excellent deal.
---
That's it for this week at Frequent Miler, but you'll also want to check out top reads from around the net and this week's last chance deals.