Amex's "3 for All" referral offer is a crazy valuable deal for big spenders.  If you're lucky enough to be targeted, you can refer a friend to another Amex card (it doesn't have to be the same one) and if your friend is approved you'll earn both a big points bonus and an additional 3 points per dollar on all spend for three months.  The potential is huge.  For details about the offer, see: Wow! Earn an extra 3X for 3 months with Amex Refer A Friend Three For All.
Amex Multi-Referrals
: American Express offers bonuses for referring friends to sign up for new Amex cards. One really cool aspect to this is that you can refer friends to
other
Amex cards, not just the card you have. If you refer a friend from a Delta, Hilton, or Marriott card, you're limited to referring your friend to a card within that same brand. However, if you refer from most other Amex cards, your friend can sign up for almost any card within the Amex portfolio and you'll still earn a referral bonus!  More details can be found here:
Maximizing value from Amex multi-referrals
.
---
The Amex Big Spend Problem
Often people increase credit card spend by buying and liquidating gift cards, or doing other things that Amex considers "gaming."  Amex doesn't like that and they've done a number of things in their "war on gaming" to stop it.  For example:
The only way to safely "go big" with this 3 for All deal, in my opinion, is if you have big real spend coming up over the next three months, or can prepay for big purchases.  For example, it's always possible to prepay taxes by credit card for a reasonable fee.  Also, it's common to encounter situations where a vendor or contractor allows credit card payments but only if you're willing to pay an additional fee.  When earning an additional 3 points per dollar on a card where points are worth more than a penny each, it's well worth paying even 3% more for the benefit of using your card to pay.
My Opportunities
Through regular bills, tax payments, my son's tuition, car payments, and rent, I can generate quite a bit of spend that should be Amex-safe.  As a result, I'm very interested in making the most of this opportunity.
My wife and I found the 3 for All referral offer on five of our Amex cards: my Everyday Preferred, my Delta Platinum, her Amex Gold, her Delta Reserve, and her Bonvoy Brilliant.  Within the family, we can refer each other or our son to new Amex cards in order to trigger the bonus.  Which of our eligible cards should we go for?
None of my big spend opportunities are likely to trigger any of the category bonuses from my eligible cards, so I can look at each card's "everywhere else" earning power to see how valuable it would be to have the 3 for All offer:
| Card | Base Earning Rate | + 3 Earning Rate | Reasonable Redemption Value | % Rebate on Spend |
| --- | --- | --- | --- | --- |
| Everyday Preferred | 1.5X* | 4.5X | 1.55 | 6.97% |
| Amex Gold | 1X | 4X | 1.55 | 6.2% |
| Delta Platinum | 1X | 4X | 1.3 | 5.2% |
| Delta Reserve | 1X | 4X | 1.3 | 5.2% |
| Bonvoy Brilliant | 2X | 5X | 0.72 | 3.6% |
* 1.5X requires 30 purchases per billing cycle, otherwise 1X
If there were no other considerations, the Everyday Preferred would clearly be my best bet.  There are other considerations though.  For one, my wife's Gold card has already triggered the offer through a referral.  So, even though the Everyday Preferred would be better, it would only be a half point per dollar better than our bird-in-hand.
Another consideration is that my wife's Delta Reserve card still has valuable offers loaded to it which would overlap with this one:
The offer to get 2 additional miles per dollar on Delta spend isn't relevant since we don't expect to spend much on Delta in the near future.  However, the offer to get an additional 500 miles plus 500 MQMs per $1,000 is relevant.  If we trigger the +3 offer on this card, the next $25K spend would earn 112,500 miles plus 12,500 MQMs towards elite status.  Even if I valued MQMs at only 1.3 cents each (like the miles), this would amount to a 6.5% rebate on spend ($1,625 value from $25K spend).  Plus, of course, the Delta Reserve card earns additional MQMs with each $30K of spend.  Due to spend to-date, my wife would trigger the next 15K MQM boost after only $10K more spend this year and then another 15K MQMs with each $30K spend after that (up to the max 60K MQMs per year via status boosts).
A final consideration is that my wife and I spend big on our Delta cards each year to earn top tier Delta Diamond status (see this post for details).  Thanks to Delta rolling over status and MQMs to next year, we haven't had to do that spend in 2020, but we'll probably want to do so in 2021.  The 3 for All offer is available until October 28th and will kick off 3 months of +3 earnings.  This means that we'd be able to get in some of our 2021 spend in early January while still getting +3 miles per dollar.  That's a sweet carrot.
Given the considerations listed above (including the fact that our Gold card already has the offer triggered), my priorities for getting in on this deal are as follows:
My wife's Delta Reserve card.  I'd love to max out the offers she has on this account while also earning +3 miles per dollar.  Additionally, it will be great to have the +3 offer on her card when we start 2021 spending in January.
My Delta Platinum card.  I wouldn't spend anything on this card this year, but would be very happy to earn +3 miles per dollar in early January to get a start on my spending towards Diamonds status.
Everyday Preferred.  This would have been first on the list if we didn't already have the offer triggered on my wife's Gold card.  I love the idea of getting 4.5X everywhere for 3 months, but it's only a half point per dollar win over what we already have with the Gold card.
I have no interest in triggering the offer on the Bonvoy Brilliant card since Marriott Bonvoy points aren't nearly as valuable as Membership Rewards points or Delta miles.
My Next Steps
My top priority is for either me or my son to use my wife's Delta Reserve referral link to sign up for a new card.  The problem is that Delta cards can only refer other Delta cards, and Delta cards are credit cards (see this post for more about Amex card limits). I have more than the max 4 Amex credit cards, so it's unlikely I'd qualify.  Our son already has the Delta Gold and Delta Platinum business cards (he picked up both less than a year ago) and the current offer for the business Reserve card isn't that great.  So, he'll most likely use my wife's referral to sign up for the Delta Gold consumer card.  Here's the current offer:
Card Offer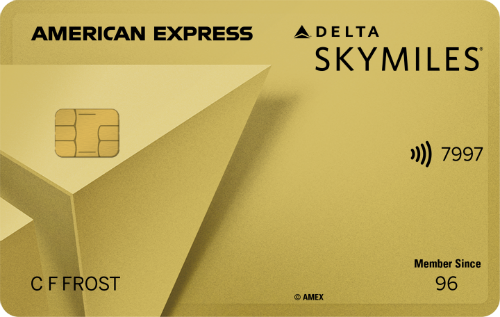 40K miles after $2K spend in first 6 months. Terms apply. (
Rates & Fees
)
$0 introductory annual fee for the first year, then $99
Recent better offer: 70K after $2K spending in first 3 months [Expired 3/30/23]
I'd love to also trigger the offer on my Delta Platinum card, but we don't have any more Amex credit card slots in the immediate family to make that happen. If you're interested in signing up for a Delta card before 10/28/20, you are of course welcome to use my referral link with my thanks (found here), but I recommend instead finding a family member or close friend who would appreciate you using their referral link.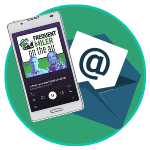 Want to learn more about miles and points?
Subscribe to email updates
 or check out 
our podcast
 on your favorite podcast platform.