Update 10/22/20: We can now confirm that the Chase Marriott Bonvoy Boundless offer for 5 free night certificates is scheduled to end on 10/28/20.
Update 10/19/20: A reader reports receiving an email with a new end date for this offer: October 29.
Update 10/15/20: The offer is still going strong. It's possible the offer will disappear on 10/16/20, but I doubt it.
Update: A few readers have received emails indicating that this offer will be available only through October 15th.
Marriott was apparently unhappy with me picking Chase's Hyatt card over their Marriott card because they're now out with a best ever offer for the Chase Marriott Bonvoy Boundless Card: 5 Free 50K Nights after $5K spend.  On the surface, it sounds like an amazing offer.  Should you go for it?
The Offer
Earn five free night certificates after $5K spend.  Each certificate is good for one night costing up to 50,000 points at any Marriott hotel worldwide.
Card Offer and Details

5 x 50K Free Night Certificates
Earn five 50K free night certifcates after $5K spend in 3 months$95 Annual Fee
Recent better offer: None. This matches the best ever.
Earning rate: ⚬ 6X Marriott Bonvoy ⚬ 3X gas stations, grocery stores, and dining on up to $6K in combined purchases each year ⚬ 2X everywhere else
Card Type: Visa Signature
Big spend bonus: Earn Gold status when you spend $35K each year ⚬ 1 Elite Night Credit towards elite status for every $5K spent
Noteworthy perks: ⚬ Annual free night certificate for 1 night at a hotel redemption level up to 35K ⚬ Automatic Silver status ⚬ 15 nights of elite credit each year ⚬ 1 Elite Night Credit for every $5K spent ⚬ $10 monthly GoPuff credit (through 12/31/23)
Are You Eligible?
To be eligible for this card, you have to be under 5/24:
Chase's 5/24 Rule: With most Chase credit cards, Chase will not approve your application if you have opened 5 or more cards with any bank in the past 24 months.

To determine your 5/24 status, see: 3 Easy Ways to Count Your 5/24 Status. The easiest option is to track all of your cards for free with Travel Freely.
Next, navigate this chart to figure out if you qualify (this can only be viewed online — click here). If you answer "No," to all of the following questions then you should be eligible for a new Chase Marriott card:
How good is this offer?
I can't remember ever before seeing a 5 night welcome bonus for a credit card.  That alone is surprising.  And, who would have guessed that this card, which offers an annual 35K free night certificate, would offer 50K free night certs for the welcome bonus?
At best, five 50K free night certificates are worth up to 250,000 Bonvoy points.  But the reality is more complicated:
Fifth Night Free Awards don't work with certificates.  Marriott's "Stay for 5, Pay for 4" awards only work with points-awards.  Thanks to this feature, 250,000 points can be used for 6 nights at a 50K per night property or 5 nights at a 60K per night property (with 10K left over).  The certificates can, at best, best be used for 5 nights at a 50K per night property.
Certificates expire. Points don't.  As long as you have activity in your Marriott account at least once every 24 months, your points will never expire.  These free night certificates, though, expire after a year.  Marriott will usually let you extend certificates for another year upon request, but lately they haven't been willing to extend a second time.  So, at best, these certificates may be valid for two years.
Points are much more flexible.  50,000 points can be used to book one 50K night, two 25K nights, four 12.5K nights, etc.  A 50K cert, meanwhile, can only be used to book a single night costing 50K points or less.  Plus, the certificate has no residual value if you use it for a night that costs less than 50K points.
Despite the problems with certs described above, I previously found that 50K certs are worth about $300 each towards free nights (see: What are Marriott 50K certificates worth?).  For the purpose of estimating the welcome offer's first year value, though, I estimated each night to be worth $250 in order to be consistent with past precedent (see: Credit card signup bonus estimation details).
If we conservatively say that the certificates are worth $250 each, then we can say that the welcome offer is worth 5 x $250 = $1,250.  That compares extremely favorably to the previous 100K point offer.  With points worth about 0.72 cents each, 100,000 points are worth about $720.
What types of hotels can we get for 50K per night?
In my experience, there are a lot of very nice category 6 Marriott hotels where the standard rate is 50K points per night.  The problem is that the best of these are frequently priced at Peak 60K per night rates.  So, in many cases, you'll be more likely to find a very good mid-tier (category 5) hotel priced peak at 40K per night.  That's not necessarily a bad use of these certificates at all, but I think it's important to set your expectations accordingly.
To get an idea of the types of properties bookable with 50K certs in Hawaii, I picked a random Sunday in February to see what showed up at 50K or less (I picked Sunday thinking that more hotels would be available than on other days):
As you can see above, most of the available brands are Courtyards, Sheratons, and Residence Inns.  These are mid-tier brands in Marriott's portfolio.  There is also a Westin and a Marriott Beach Club, though, so there are a couple of other options.  You can also see that most of these hotels show a nightly rate over $300.  That fits my expectations.
Hawaii is one of the most coveted places in the world to use points and free night certificates.  As a result, Marriott has increased prices there accordingly.  In other locations around the world, you are likely to find much nicer options for 50K or less.
Bottom Line
Despite the downsides to free night certificates (described above), I still think this is an awesome offer.  If you are eligible for this card and can meet the spend requirements, and if you would value five free Marriott nights, then I'd recommend going for it.  I doubt we'll ever see an offer this good again on any Marriott card.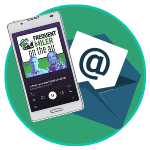 Want to learn more about miles and points?
Subscribe to email updates
 or check out 
our podcast
 on your favorite podcast platform.