One of the best deals in travel is ANA's Star Alliance Round the World award.  We previously covered this award here: Around the world in business class for 115K [Sweet spot spotlight].  More recently, I wrote about my initial planning for an expected-to-be-awesome Round the World trip.  In response, many readers offered up useful tips.  In this post, I'll summarize the tips that apply to booking ANA's Round the World awards (leaving out tips specific to my journey).
ANA's Round the World Pricing and Rules
Before getting to our reader-inspired tips, here are the basic rules for booking these awards as found on ANA's website: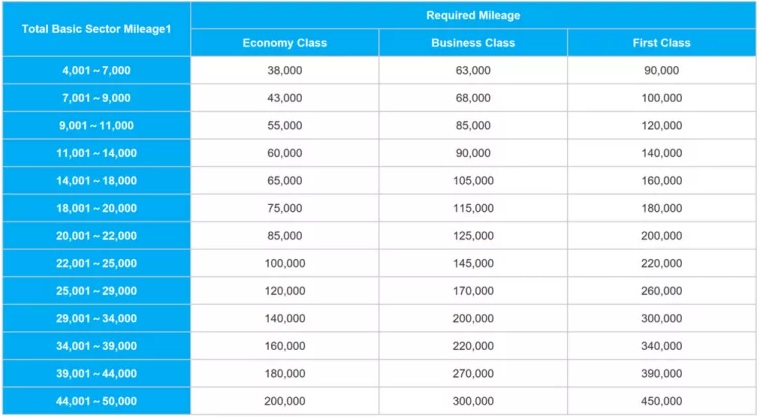 Required mileage is calculated according to the total basic sector mileage for the entire itinerary. (Calculations exclude ground transportation sectors.).  In other words, add up the distances of every segment flown.  Do not count open-jaw distances.  For example, if you take alternative transportation, such as a train, to get from one city to another, that distance is not included in the calculations.
Mixed classes: The required mileage for the highest class of travel in the entire itinerary will apply.  In other words, if you fly some segments in business class and some in economy, the entire trip is priced based on business class pricing.
You must fly in one direction (either east to west or west to east). Backtracking is not allowed.
You must cross both the Atlantic and Pacific oceans.
You can have a max of 12 segments and a max of 4 "ground transfer" segments (like "open jaws" — for example, fly to Copenhagen and then take a train to Madrid to catch your next flight instead of flying).
A maximum of 8 stopovers are allowed. A stopover can be:

A city where you fly and stop to spend a few days
Either end of an open jaw. For example, if you fly into Copenhagen and take the train to Madrid to catch your next flight, both Copenhagen and Madrid count as stopovers. However, you do not count the distance from Copenhagen to Madrid when determining the price of your ticket

No more than 3 stopovers in Europe
No more than 4 stopovers in Japan
Your trip must last at least 10 days from the departure of your first international flight.
Flights may be operated by ANA or Star Alliance partners
Your itinerary must touch at least one country in each of the three following "areas":

Area 1: North America, South America, Central America, Hawaii
Area 2: Europe, Middle East, Africa
Area 3: Japan, South Korea, China, Southeast Asia, South Asia, Southwest Pacific
Some backtracking is possible
While the rules are clear that backtracking is not allowed, a reader named Bill reported that agents may have some leeway to allow it within a region. For example, Bill was flying from Vienna to Bangkok and got the impression that they would have allowed him to book it as Vienna to Zurich to Bangkok — which technically backtracks westward from Vienna to Zurich before going east to Bangkok.
A reader named Will backed this up with additional observations:
Their backtracking rule seems to be applied by the agents, and it's very broad. It's basically that you can't cross from one of the IATA-defined "Areas" like Europe, then into Asia, and then back to Europe. Other than that, you have a lot of flexibility. I believe IATA calls them TC1, TC2, TC3.
And this is from a reader known as AS:
You can definitely deviate and backtrack if you need to. I talked to a rep and he explained it this way. If you're going from the US to Australia, then that's hard to find award space so you will probably need to go to Asia first and then route to Australia from there. The rep told me they know this and don't have a problem with it. I think the spirit of the rule is they don't want you zig-zagging all over the place, but within zones there is flexibility. I traveled SIN-PER and I was traveling west, so I definitely backtracked.
No holds allowed
Despite a reader named Bill telling us that you can place the award on hold for 3 days, I and other readers have been told that no holds are allowed.  This is really unfortunate because transfers from Amex Membership Rewards to ANA often take a couple of days to complete.  By then, the award space you found could be gone.
Book economy segment & later switch to business class
Assuming you're booking a business class Round the World award, it's often the case that a flight you want will have economy rather than business class award seats available.  Will tells us that you can gamble that business class will open up later: book the trip with that segment in economy class and later bump up the segment to business class when space opens up. ANA won't charge any additional miles, but might charge additional taxes and fees if applicable.
This is a great tip because there are many flights where business class awards reliably open up only near departure.  If your heart is set on a particular flight, this can be a great way to make it part of your trip.  Obviously, though, it is risky because business class award space may never appear for that particular flight.
This tip also applies to first class Round the World awards: you can book segments in economy or business class with the hopes of later upgrading to first class.
Award availability may not match expectations
Multiple readers offered up this advice.  If you find award space via one tool (for example, I often use United.com to find Star Alliance award availability), ANA might not be able to find the same award space.  This is most likely due to something known as "married segment logic".  This is where award space may be available from point A to C with a layover in point B, but it might not be available if you look for award space individually from point A to B or B to C.
Here's an example: when searching for award space to Africa, I found an award from Newark to Addis Ababa (Ethiopia) with a layover in Lisbon in-between.  It's possible (or even likely), that if I looked for award space only from Newark to Lisbon that it wouldn't be available.  The work around, then, is to make sure to tell the ANA agent that you want to travel from Newark to Addis Ababa rather than Newark to Lisbon.  Hopefully, then, they'll be able to find the route you want.
Reader L M points out that it's very helpful to have alternate options ready to go when speaking with an ANA agent:
Still had phantom inventory display, so it really helped to have back up dates/flight options to propose to the ANA rep. when booking the itinerary. They'll also be able to check inventory for options in that case, but the process is much smoother for coming in with your own alternatives.
Go west to reduce jet lag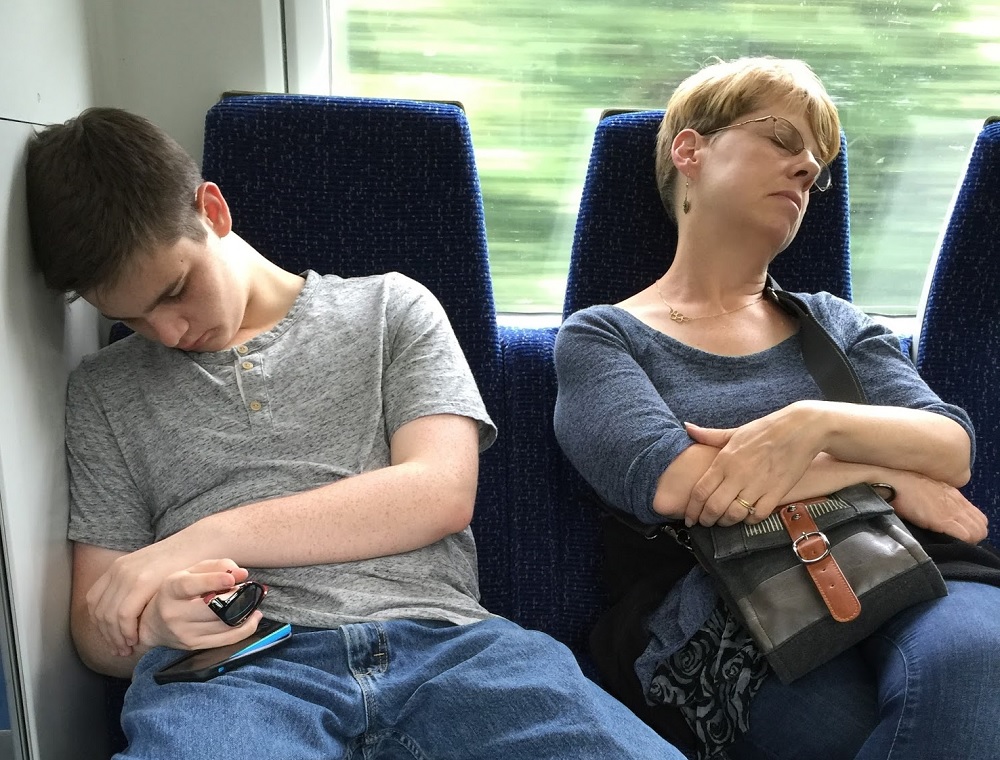 Multiple readers suggested that it was better to fly westward around the world rather than east.  Presumably this is because people believe that there's less jet lag when flying west (and there seems to be some scientific evidence for this).  There's a downside to this, though: eastbound flights are faster…
Go east to reduce time in air
If you prefer to minimize flying time rather than jetlag, then it makes the most sense to go east.  Eastbound flights take advantage of the jet stream whereas westbound flights fight against it.
United's non-stop route between Tokyo (ANA) and Newark (EWR) is a good example.  Above, you can see that the westbound flight is scheduled for 13 hours 45 minutes whereas the eastbound flight is scheduled for only 12 hours 15 minutes.  If all else was equal, you would cut an hour and a half off your in-flight schedule by flying this route eastward.
Start or end in Hawaii (maybe)
Multiple people suggested starting in Hawaii and ending on the east coast U.S. (or starting on the east coast and ending in Hawaii) as a way to greatly reduce the total flight distance calculated into the award cost.  One could then use Turkish miles (transferred from Citi ThankYou Rewards) to fly between Hawaii and the US mainland very cheaply.
The question I have is whether ANA will count flying between Hawaii and the South Pacific or Asia as crossing the Pacific ocean (which is a requirement for Round the World awards).
Use the Star Alliance Round the World Tool
Star Alliance offers a Round the World planner (found here).  It is intended for piecing together a paid Round the World trip, but it is also useful for finding flight options and identifying fees (taxes, fuel surcharges, etc.) that would be imposed on an award.
Hat Tip: AS
Don't count on Great Circle Mapper distance calculations
Great Circle Mapper is a terrific tool for visualizing trips and calculating flight distances.  According to a reader going by "AS," though, ANA calculates distances differently.  In AS's experience, ANA calculated fewer miles flown than did Great Circle Mapper.
That said, Great Circle Mapper is a great tool for getting the ballpark distance measurements.
Don't use ANA's main call centers
Oldporkchops suggests calling into a smaller ANA call center:
If the line is dropped or if you need to call back for whatever reason, you have a higher chance of speaking with the person you spoke to, or the person who you believe has the best service attitude… I was looking through my phone's contact list and found numbers for ANA Hong Kong (+852 2810 7100) and Singapore (+65 6323 4333).
Fly airlines with low (or no) fuel surcharges
This one comes directly from Nick's original post about ANA's Round the World award.  Even though the mileage price for these awards is extremely low compared to alternatives, the cash component can be extreme if you fly segments on airlines that charge outlandish fuel surcharges.
Star Alliance airlines with no fuel surcharges (on most routes)
Air Canada
Air China
Air New Zealand
Avianca
Copa Airlines
Ethiopian
Scandinavian Airlines (SAS) [see this post for details]
United Airlines
Star Alliance airlines with low fuel surcharges (on most routes)
ANA
Asiana
LOT Polish
Singapore Airlines
TAP Air Portugal
Turkish (higher than the others but low by comparison to some)
Avoid these airlines with notoriously high fuel surcharges
Austrian
Lufthansa
Swiss Air