Note: Offers mentioned in this post were valid at the time of writing, but some have since expired. See our Best Offers page for the latest offers.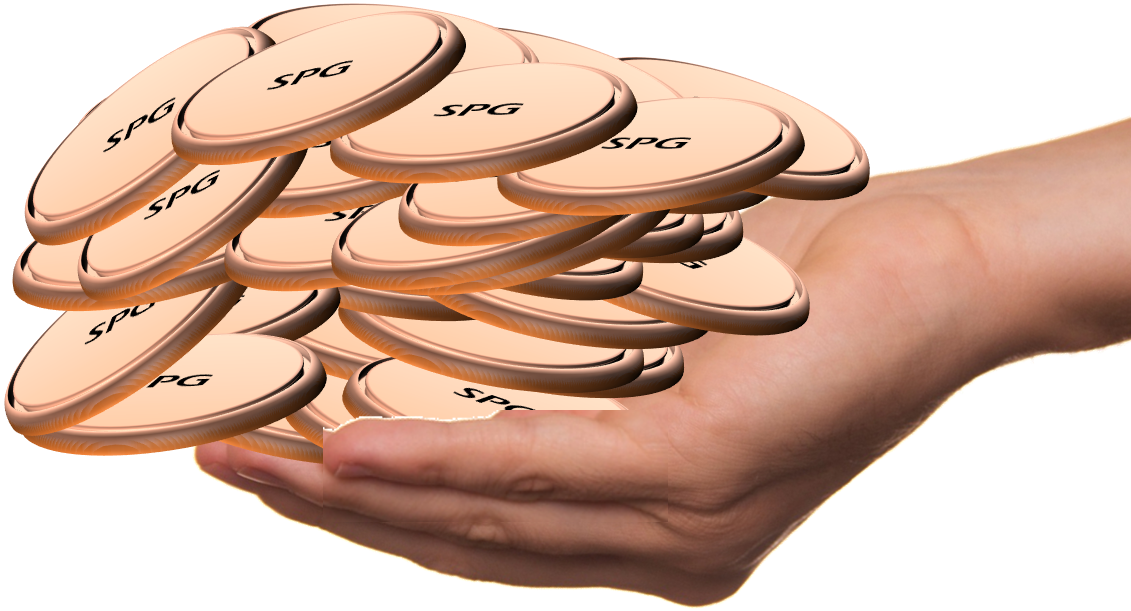 I've long been a big fan of SPG points.  They've always been great for booking low to mid category Starwood hotels.  And they've been terrific for transferring to airline miles.  With most of their very large selection of transfer partners, 20,000 SPG points results in 25,000 miles.  And now, with the Marriott SPG merger, SPG points can be freely transferred to Marriott at an awesome 1 to 3 ratio.  This means that Marriott's top tier hotels, which cost 45,000 Marriott points per night, cost only 15,000 SPG points per night.  Plus, Marriott's valuable travel packages are now within reach for many at only 90,000 SPG points (which equals 270,000 Marriott points).  More here: Marriott SPG Complete Guide to Sweet Opportunities.
The obvious ways of earning SPG points (technically called Starpoints) are by staying at Starwood properties and by putting spend on Starwood credit cards.  However, Starwood base members earn only 2 points per dollar for stays, and the credit cards earn only 1 point per dollar for spend (or 2 points per dollar at Starwood and Marriott properties).  Those options are slow.  Here are a number of ways to speed up your points earnings…
#1 Sign up for great credit card bonuses
At different times this year, Amex offered 35,000 point signup bonuses for their personal and business SPG cards.  At the time of this writing, the offers are down to the usual 25,000 points (but some people see a 30K offer for the personal card when they view the offer in various browsers).  If you're interested in signing up for either or both of these cards and you don't see the 30K offer, then I recommend waiting.  I expect to see the 35K offers return, but I don't know when.
Keep in mind that Amex has a standard clause in their credit card applications: "Welcome bonus offer not available to applicants who have or have had this product."  And, they do enforce this rule.  There are, though, two exceptions: 1) The personal and business cards are separate products. So, even if you've had the personal card before, you can still earn the bonus on the business card as long as you haven't had the business card before; and 2) Some targeted offers do not have terms restricting the bonus offer. If you receive a targeted offer, look carefully for words "Welcome bonus offer not available to applicants who have or have had this product."  If those or similar words are not there then you can get the bonus by signing up again.
#2 Refer friends and family (earn up to 110,000 points per year)
If you're currently an SPG cardholder, you can refer friends and earn 7,5000 SPG points for each approved referral.  You are limited to earning 55,000 SPG points this way per calendar year, per card.  If you have both the personal and business SPG cards, then you can earn up to 110,000 points per calendar year by referring 11 friends to each card.
The best way to refer friends is to go to Amex's Refer a Friend site (found here).  You can also log into your Amex account and look for the little Refer a Friend link at the bottom of the page.
#3 Refer friends and family members who have had the card before
One problem with earning SPG points by referring friends (besides potentially losing friends due to being too pushy) is that you're likely to run out of friends who have never had the card before.  Luckily, the cards have benefits that can be worthwhile even if a person has had the card before.  And, the first year is free:
A prior cardholder may want to sign up for the SPG business card in order to get free Sheraton lounge access for an upcoming stay.  Lounge access alone can be quite valuable.  Another reason a person may want to get these cards again is to reach elite status faster.  Each card gives the cardholder 2 stays and 5 nights towards SPG elite status.  If you have both cards, you get a total of 4 stays and 10 nights towards status.  Signing up for a couple of cards is easier and cheaper than doing end of year mattress runs.
#4 Call for retention offers
When your annual fee comes due, it makes sense to call Amex to say that you'd like to cancel the card (make sure to say this to a person, not a computer because the computer might just go ahead and close the account).  In many cases, they'll offer you points to keep the card.  Don't automatically accept the first offer.  Keep asking if there are any other retention offers.  Sometimes you'll learn about better retention offers this way.
#5 Get elite status to increase your stay earnings
Obviously you can earn SPG points through paid stays at Starwood properties (except when booked through an online travel agency like Orbitz or Expedia).  However, you can earn more points through stays as an elite member.  Here are the earning rates:
General Member: 2 points per dollar
Gold or Platinum Member: 3 points per dollar
Platinum Member with 75 elite nights: 4 points per dollar
There are a few easy ways to get SPG Gold status:
Sign up for an Amex Platinum card.  Amex Platinum cards have many terrific benefits, one of which is free Starwood Gold status.
Spend $30,000 in a calendar year on your SPG card.
Sign up for the Ritz Carlton card to get Marriott Gold status. Link your Marriott and SPG accounts to get SPG Gold.
And, as I mentioned above, being a cardmember can help get status if you're short a few nights or stays.  Each card gives you 2 stays and 5 nights towards elite status.  If you have both cards (personal and business), you get a total of 4 stays and 10 nights.  Alternatively, the Marriott personal and business credit cards can help by giving you 15 nights each towards Marriott elite status (you need 50 elite nights for Marriott Gold).  Once you get Marriott Gold status, you'll automatically have SPG Gold status as long as your Marriott and SPG accounts are linked.
#6 Earn with Starwood partners
Starwood lists a number of partners with which you can earn Starpoints (found here).
Examples:
Delta
Emirates
Uber (through December 17th)
Audience Rewards (Broadway Tickets)
#7 Earn Marriott points and convert 3 to 1
Before considering elite bonuses and promotions, paid stays at many Marriott hotels actually earn more SPG points than stays at SPG properties.  Most Marriott properties offer 10 Marriott points per dollar.  That translates to 3.33 SPG points per dollar.  Compared to Starwood's 2 points per dollar, that's awesome.
But when you stay at a Marriott property, you're better off paying with your SPG card since it earns 2X SPG points per dollar, which equals 6X Marriott points per dollar.  Marriott credit cards, meanwhile, offer 5 Marriott points per dollar at Marriott and Starwood properties (1.67 SPG points per dollar).
Another option for racking up Marriott points is to sign up for the Chase credit cards which usually offer 80K signup bonuses.  80K Marriott points equals 26,667 SPG points.  Not bad at all.  Currently the personal card has a 120K offer of sorts (found here).  Unfortunately, the personal card falls under Chase's 5/24 rule so you won't get approved unless you have opened fewer than 5 cards with any bank in the past 2 years.  The business card (found here), though, is known not to be subject to 5/24.
#8 Buy points when SPG offers a 35% discount
Every now and then, Starwood offers a 35% discount on purchased points.  Points usually cost 3.5 cents each to buy, but with a 35% discount the price goes down to 2.275 cents per point.  Factoring in the 25% bonus for converting points to miles, that's like buying miles for 1.8 cents each (or less if you use the points to buy a Marriott Travel Package).  That said, I don't usually recommend purchasing points unless you have a specific high value redemption in mind.
Starwood has the 35% discount deal going on right now until December 29th (Click here to buy SPG points).  I've had so much good luck with SPG points lately (thanks to the 1 to 3 transfer ratio to Marriott) that I'm considering prospectively buying more points, despite my own advice to the contrary.
#9 Transfer from Membership Rewards when Amex offers a 50% transfer bonus
As found in our Amex Transfer Partners page, Membership Rewards points transfer to Starwood at a rate of 3 to 1.  1000 Amex Membership Rewards points transfer to 333 SPG points:
In most cases, that's a terrible deal.  Most people would be far better off transferring Membership Rewards to airline partners at a 1 to 1 ratio.  That said, Amex sometimes offers a 50% transfer bonus to SPG.  When they do that, the transfer ratio improves to 2 to 1.  That is 1000 Amex Membership Rewards points transfer to 500 SPG points.  That's still not a great deal, but it can be useful if you have specific needs that cannot be met with Membership Rewards points (such as point transfers to JAL or to Alaska Airlines, or you need to top off your Marriott points account).
#10 Transfer from Diners Club
If you're one of the few people with a still active Diners Club card, you should be able to transfer Diners Club points to Starpoints.  The transfer ratio is: 1250 Diners Club points transfer to 750 Starpoints (1.67 to 1).  If you factor in SPG's 25% bonus on transferring to miles, the conversion ratio improves to 1.33 to 1.  Not great, but not horrible either.  Before you make any such transfer, though, keep in mind that Diners Club has several decent 1 to 1 transfer partners such as Aeroplan, Alaska Airlines, and Korean Air.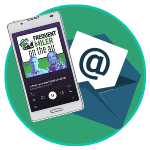 Want to learn more about miles and points?
Subscribe to email updates
 or check out 
our podcast
 on your favorite podcast platform.