American Express Membership Rewards is offering a targeted (and variable) transfer bonus to Hilton Honors. In the Frequent Miler family, we've seen 10%-30% bonuses. YMMV as to whether or not you are targeted / find value in this one, though I think most should probably pass on this one (see more below).
The Deal
Amex Membership Rewards is offering targeted transfer bonuses of anywhere from 10%-30% when transferring to Hilton Honors. The usually ratio is 1,000 Membership Rewards to 2,000 Hilton Honors points. With the bonuses:

10% bonus: 1,000 MR points = 2,200 Hilton Honors points
20% bonus: 1,000 MR points = 2,400 Hilton Honors points
30% bonus: 1,000 MR points = 2,600 Hilton Honors points
Key Details
There is no set end date on this promotion – the terms state it could end at any time
YMMV as to whether or not you are targeted and what bonus you may receive. Log in to your Amex account to check.
Quick Thoughts
Our Reasonable Redemption Value for Hilton points is 0.45 cents each, meaning that even at the top end of this transfer bonus you can only count on around 1.17 cents in value per Membership Rewards point, which is a very low ratio. On the other hand, just this weekend I posted about opportunities to get huge value out of Hilton points during a special event like the Super Bowl, which caused exorbitant cash rates on rooms with otherwise reasonableish point prices.
However, even though I'm more of a Hilton fan than most, I'd only recommend taking this route if you're flush with Membership Rewards points and value the joy of free more than the value of your points. That's because, as pointed out in the Hilton post linked above, you can currently buy Hilton points directly for half a cent each. That means you are only saving a maximum of $13 for every 1,000 Membership Rewards points you transfer — a value of exactly 1.3 cents (and it could be less, as seen below). That's not a theoretical valuation that varies based on how you use the points, but rather your actual dollar savings no matter the redemption.
To make that more tangible, let's say I want to redeem for a hotel that costs 40,000 points per night. I would have two options:
Transfer 16,000 Membership Rewards points if targeted for the 30% bonus (I'd actually need to transfer 15,385 points, but since you have to transfer in increments of a thousand, I'd need to transfer 16K).
Buy 40K Hilton Honors points from Hilton for $200.
Therefore, transferring 16K Membership Rewards points saves me exactly $200. It doesn't matter if Hilton is charging $979 per night for the room — the fact is that I could buy it for $200. That means I'm kind of getting a value of 1.25 cents per point unless I'll definitely use those excess points I had to transfer because of the 1K increment restriction.
There is of course a limit to the number of Hilton points you can purchase per year, but since Hilton allows you to pool points with up to 10 people, that limit probably isn't a huge restriction for most people.
If you earn most of your Membership Rewards points in multiples, that may still be worth it, but you can probably put your Membership Rewards points to more valuable use in most cases. On the other hand, with a 5th night free, this promo means that you can book some Hilton properties in the US from just over 3K Membership Rewards points per night (as some US properties charge only 10K per night before the 5th night free), which feels like a value even when you could purchase the points for $50.
As always, we have added this to our list of Current point transfer bonuses.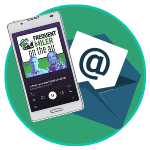 Want to learn more about miles and points?
Subscribe to email updates
 or check out 
our podcast
 on your favorite podcast platform.