Over the past month and a half or so since we first posted the Turkish Miles & Smiles sweet spot to Hawaii (See: 7.5K each way to Hawaii: The sweetest spot we've been missing and then Forget email, book Turkish awards over the phone), we've heard from many, many readers who booked tickets successfully, many of whom have been pretty excited about booking multiple family members to Hawaii for 15,000 miles round trip per passenger. It's a sweet spot that quite frankly still blows my mind. That said, some readers have had trouble booking awards, and based on further interaction with several readers and my own continued experiments, it has become clear that it can be somewhat unpredictable which award space is visible to Turkish Airlines phone agents. The truth is, we're not entirely sure why they aren't seeing some availability that we expect they should, but if my anecdotal experience is any indication, it's worth it to try and try again.
When we first heard from a couple of readers who were unable to book their chosen itineraries to Hawaii, we examined the details of their failed itineraries looking for patterns and testing theories. Here are the answers to a few of the questions that either we had or readers have asked:
1. Can you book a Turkish Miles & Smiles award with segments that are operated by Hawaiian airlines?
No, you can't book Hawaiian airlines segments.
Many readers have asked about booking itineraries that include segments operated by Hawaiian airlines since United is partners with Hawaiian and lists some itineraries that include Hawaiian airlines codeshares. Unfortunately, Hawaiian and Turkish are not partners, so you can not use Miles & Smiles miles to book any segments operated by Hawaiian. Consider booking a one-way to the island of your choice and then a one-way home from another island, simply buying your inter-island flights separately.
2. Can you book "anytime" awards for 7.5K / 12.5K with Turkish Miles & Smiles, or are you limited to "Saver" awards?
No, you can't book "everyday" awards or anything that isn't United Saver space. Those awards in the screen shot above that are 45K in economy or 90K in "First" are not saver awards, so they would not be available to Turkish Miles & Smiles (or any other partner airline).
Only "saver" award space can be booked with partner airline miles. This isn't limited to booking flights on United, but rather as close to a universal award booking truth as there is. I'm not sure exactly how United will define "saver" space when United switches to fully variable pricing in November, but booking "everyday" space with partner miles likely won't ever be a thing.
At the time of writing, a "Saver" award to or from Hawaii costs 22.5K United miles in economy class or 40K miles in business class (each way). Those are the flights you're able to book with Turkish Miles & Smiles miles for just 7.5K in economy or 12.5K in business class (though note that United and Turkish still have some differences in rules — for example, United allows mixed-cabin awards, where you fly one leg in economy and another in business, whereas we believe that Turkish does not).
3. Can you book an award that includes segments operated by United Express?
Yes, you can. Several readers have reported booking itineraries that include segments on United's small regional carriers without a problem.
One of our early theories as to why some people were reporting trouble booking via Turkish Miles & Smiles was that perhaps Turkish was unable to book flights operated by United Express (small regional flights), but that theory has not held up.
4. What is the maximum layover time on a Turkish Miles & Smiles award ticket?
Early on, readers found that itineraries booked over the phone would price as two awards (i.e. double the price: 15K each way in economy) if the itinerary included a layover of more than 4 hours. That led us to assume that Turkish must have a maximum layover time of 4 hours on a domestic itinerary, which would be the same rule held by Singapore Krisflyer. If you're booking with an agent (for example, over the phone), you will likely find that any individual layover of more than 4 hours on a domestic ticket will double the cost of the award.
However, if you're able to book your chosen itinerary online, longer layovers appear to be possible:
5. Do Turkish Miles & Smiles agents always see the United saver space you find at United.com?
No, agents won't always see saver space. Despite hunting for patterns, we haven't found one. If your #1 goal is getting an itinerary to Hawaii booked, it is worth having a couple of completely separate itineraries in mind before calling. On the other hand, if you have the time and energy to be persistent, you my want to try calling back and speaking to another agent a few times (see #7 below).
6. Are changes or cancellations really $25? Is it easy to change or cancel a Turkish Miles & Smiles award?
Yes, the fees are really $25 per passenger. Those fees are quoted to you in the fare rules when you book over the phone.
In terms of ease, based on my experience thus far, canceling may be easier than changing.
I attempted to change an itinerary I had booked. I was booked on a two-stop itinerary from Albany to Chicago to San Francisco to Honolulu, but I later found United Saver award space on a one-stop itinerary that worked better for us the next day. When I called, the agent had no problem finding the award space on the itinerary I wanted, but after several long holds I was told that you can not change a partner award ticket over the phone. I was told that you need to fill out the general Turkish Airlines website feedback form and wait 3-7 working days on a response in order to change your itinerary.
However, on a subsequent call, I was able to easily cancel my existing booking for $25 per passenger. The process (for either booking or canceling) is a bit tedious since each passenger's name must be spelled phonetically and each step in the process must be verbally confirmed, but it wasn't difficult. I did have to pay for the cancellation of each passenger one at a time (i.e. had to cancel my ticket and pay $25 first, then my wife's ticket, etc. That further slowed the process since I needed to enter my payment information each time and confirm the card and cancellation with the agent.
One random note: in the disclosures read by the phone agent, they note that if payment fails (either on booking or cancellation), you may need to go to a Turkish Airlines ticket office to complete the transaction. I haven't had a payment fail, so I'm not sure how strongly that is enforced.
The good news is that the miles are redeposited immediately upon cancellation.
7. Is persistence helpful? Should I hang up and call again (HUCA)?
Yes. Persistence appears to be the key to getting the itinerary you want with Turkish Miles & Smiles.
We've noted that there is not a clear pattern as to which availability is visible to Turkish phone agents. In my case, here is what I had booked (which was done over the phone quite easily on the first try):
Albany –> Chicago –> San Francisco –> Honolulu
However, I found saver space the next day from:
Albany –> Chicago –> Honolulu
As noted above, I initially called looking to change my ticket and the agent saw availability on the flight I wanted, but I was told that a change couldn't be done without first filling out the Turkish Airlines customer feedback form (which doesn't sound right to me). Unfortunately, I didn't think to put the ALB-ORD-HNL itinerary on hold with that agent.
When I called back (a couple of times) later the same day, each agent told me there was no availability on the Chicago-to-Honolulu segment. That made no sense to me as Aeroplan showed 5 available seats on that leg and LifeMiles.com showed 8. Meanwhile, another reader reached out who was also trying to book from Chicago to Honolulu on a different date on which United.com showed Saver availability on the direct flight, but agents said it wasn't available. I then tried Albany to Newark to Honolulu (which was also available as a Saver award on United.com), but no dice there either. Phone agents were only seeing two-stop itineraries like the one I already had booked. They each told me that the long nonstop flights (Chicago to Honolulu or Newark to Honolulu) were not available.
However, over the course of a couple of weeks, I kept calling now and then and eventually found an agent who saw my preferred one-stop itinerary available. I had him put it on hold right away. I then called back separately to cancel my existing 2-stop award ticket (it probably wasn't necessary to do that on a separate call, but I didn't want to take the chance that I'd be referred to the feedback form again). Once I cancelled my existing itinerary, the miles were immediately available in my account to pay for the one-stop booking (which I did on the same call as the cancellation).
My anecdotal experience here matches those of a number of readers who have reported difficulty but then eventually success with the right agent. If you don't want to play the telephone game (calling in repeatedly), have a few entirely different itineraries in mind before you call.
8 – Can you book an economy class award on United using Turkish Miles & Smiles and then use Amex airline fee credits to offset the selection of Economy Plus seating?
According to our resource page Amex airline reimbursements. What still works?, United Economy Plus seating should trigger the credits on Amex cards that offer airline fee credits (provided you've chosen United as your airline of choice).
However, I'm not yet positive whether or not this can be done with an award ticket booked through Turkish Miles & Smiles. I'd have assumed it would be easy to pay for Economy Plus seating via United.com after booking my award ticket. While that should theoretically be true, I keep getting an error when I try to do it. I called United and was told that the error is because Turkish has "kept control of" the ticket, whatever that means. After 45 minutes on hold just to speak to an agent and 40 minutes of that agent's efforts, she finally took my payment information for a third time and told me that my Economy Plus seats were assigned. I was looking forward to reporting that success here until I pulled the booking up again on United.com (after the call was over) and saw that this wasn't true — I did not get seats assigned (nor did any pending charge show up on the card used). Apparently, the agent was either unsuccessful or unwilling to tell me that it couldn't be done. YMMV.
Bottom line
The Turkish Miles & Smiles Star Alliance domestic sweet spot is an awesome one. I've made several bookings with it and I know that many readers have as well. Unfortunately, it hasn't been smooth sailing for everyone. However, the good news is that it seems like persistence may pay off: a number of people have reported successfully booking Saver seats seen at United.com with enough call-backs. That's certainly kind of frustrating, but the good news is that unlike my 45-minute wait just to speak to a human at United, I think I've instantly been connected to a Miles & Smiles agent each time I've called — so it shouldn't take long to either verify your itinerary is available or verify that you'll need to call back again. The alternative is to have a few backup itineraries ready. Either way, it is easy to put an itinerary on hold and cancellations are also simple. In my mind, this sweet spot is priced so far under the alternative options that it's worth a little extra effort if necessary. I've also made a couple of bookings that required no more effort than a single phone call, which is pretty awesome at Turkish's prices.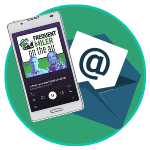 Want to learn more about miles and points?
Subscribe to email updates
 or check out 
our podcast
 on your favorite podcast platform.