Update 1/8/22: When United TravelBank returned on January 3, I made a $100 purchase with one of our Amex Platinum cards which had United selected for the airline fee reimbursements.
When checking my account yesterday, the statement credit wasn't showing in the transactions list yet, although when clicking through to the card benefits the tracking bar at the top of the page showed that I'd used $100 of my airline fee credits.
That made me confident that United TravelBank was still working, but I wanted to wait until the actual statement credit hit my account and sure enough – the $100 credit appeared in my transaction list today. Other readers have reported the same thing in the comments below. There's no knowing how long this opportunity will last, so it could be worth taking advantage of it sooner rather than later.
Update 1/3/21: United TravelBank is back up! We don't know whether this is a permanent return or not, so it might make sense to take advantage sooner rather than later if you were looking for this option. Keep in mind that we don't know whether anything has changed in terms of how charges code since the outage, so it might make sense to start with a $50 load to confirm that it works as expected before loading more. Keep in mind that this avenue briefly stopped working early last year.
The original post about TravelBank going down follows for reference.
~
If you procrastinated with topping up your United TravelBank at the end of 2021, you were out of luck as United turned off the ability to do that on New Year's Eve.
That was frustrating if you were wanting to use up your Amex airline fee credits at the last minute because TravelBank was a great way to lock in value from those credits if you had United selected as your airline choice.
It seemed strange that they'd turn off the ability to reload your TravelBank balance on what's presumably one of their busiest days of the year for people taking advantage of the feature, but there wasn't anything you could do at that point and so sadly people had those 2021 credits go to waste.
As you might expect, a number of people reached out to United to find out if and when TravelBank will be back and, as you also might expect, the replies provided by their reps have been all over the place.
One person was assured by a rep that it was a known issue and that it would only be down for a couple of days. Another was advised that United TravelBank would be down for about a week, but that it would be back.
More ominously – especially seeing as the United TravelBank landing page says 'This offer has ended. This special offer is no longer available' – a FlyerTalk member reports that they were told the following:
I sent a DM to United on Twitter and got a response that going forward Travel Bank had been discontinued but a new and exciting program will be launching soon to replace it. So that's what I got but we will see what happens next
Three reps, three different answers.
United TravelBank went down mid-January last year before returning a few weeks later, so hopefully the same thing will happen again this year. For now it's just going to be a case of having to wait and see if it does return, if a new program takes its place or if TravelBank is gone forever with nothing replacing it. If a new program is introduced to replace TravelBank, it'll then take a few days for data points to start rolling in as to whether or not Amex airline fee credits get triggered.
If you applied for an Amex Platinum card in December 2020 with the intention of triple-dipping airline fee credits before cancelling in January, that doesn't leave you much time to take advantage of the credits. American Express allows you to change your airline selection each year, so if you only have a week or two before you need to cancel your card in order to not be charged an annual fee, it could be worth changing your selection to a different airline and using a different method that does still work. Check Amex Airline Fee Reimbursements. What still works? for details about your other options.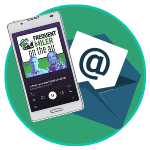 Want to learn more about miles and points?
Subscribe to email updates
 or check out 
our podcast
 on your favorite podcast platform.