I've recently become a big fan of the Citi Prestige card (see "Citi Prestige vs Premier vs Preferred"). It may even be the single best travel rewards card currently available, but I'll defer that topic to a future post. Today I'll simply describe my experience with the Prestige card's 4th night free hotel benefit. How good is that benefit?
About the Prestige 4th night free benefit
The benefit is pretty simple:
Call the number on the back of your Prestige card to make the hotel booking
Book at least 4 nights
Pay for the entire stay with your Prestige card
Citi will reimburse the full cost of the fourth night
Citi advertises the benefit as follows:
Extend your trip with a complimentary night at any hotel of your choice after a minimum 4-consecutive-night booking. There's no limit to the number of times you can use this benefit, so go ahead and stay a little bit longer.2
And here are the footer details:
International Complimentary Night Hotels and Resorts Program TERMS AND CONDITIONS
You will enjoy a complimentary fourth night with no black-out dates, when you book four consecutive nights at any hotel booked by a personal travel advisor designated by MasterCard Airport Concierge™(the "designated travel advisor" is Carlson Wagonlit Travel). Bookings made through other methods such as travel agents, websites or directly with a hotel will not qualify. Please view the full Terms and Conditions of the program at the Citi Prestige Card Terms and Conditions.
When to use the benefit
Anytime you're planning a four night hotel stay, it makes sense to at least consider this option since it can mean a 25% or greater discount.
First, though, consider a few downsides:
You cannot use points to pay for your stay.
You cannot make use of other discounts such as discounted hotel gift cards, online travel agency discounts, etc.
You cannot earn portal rewards for the booking.
You cannot pay with a credit card that might offer better rewards for your stay (although the Prestige card offers 3 points per dollar at hotels, so that's pretty darn good!).
The booking process is a bit cumbersome.
If you're planning a stay that is more than 4 nights, you could mix and match:
Book four nights with this benefit
Book the rest of the stay with whatever other method saves you the most money or results in the most rewards.
If the hotel has different rates for different nights, then try to pick the four nights that will result in the highest price night being the fourth night. For example, suppose the hotel you're interested in raises prices on the weekend. In that case, an ideal booking would start on Tuesday so that the fourth night (which will be reimbursed) would incur the Friday night rate.
My experience so far
I happen to have an upcoming four night trip to the Orlando area. I've enjoyed staying at the Hyatt Regency Grand Cypress on several recent occasions and so I decided to stay there again.
I could have used points for the stay, but the cash price wasn't too bad. Plus, I had an expiring suite upgrade award I wanted to apply, and those require a cash (or points & cash) stay. Mostly, though, I just wanted to try out the Prestige card's fourth night free benefit.
To book the stay, I called the number on the back of my Prestige card. I had to suffer through several minutes phone menu options, voice recognition misunderstandings, and current balance information before I was able to speak to a human. When I told the representative what I wanted, she said that she would transfer me to the Concierge. I asked if there was a way for me to get directly to the Concierge in the future, but she said that the path I took was the only option. Sigh.
I then talked with the Concierge who had to conference in a travel agent to make the booking. This is definitely not the most efficient booking process in the world.
The travel agent had no problem finding the Hyatt Regency Grand Cypress. At first, though, she quoted a higher rate than I had seen online. It took a bit of back and forth before we figured out the problem: Since my son is 15, she believed that he would be considered an adult, and so she entered 3 adults into the search request. While many hotels may consider a 15 year old to be an adult, this particular Hyatt does not. When she switched the reservation to two adults and one child (15 years old), the rate dropped to the expected amount.
Before completing the booking, I confirmed that the reservation was cancelable. It was. Unfortunately, I was told that cancelling would require going through the phone gauntlet again. I'm not convinced that that is true, though. My bet is that if I cancelled directly with Hyatt, I would get back my deposit and it would be done. Still, if I need to cancel I'll play it safe and call.
After making the booking, several hours elapsed before I received email confirmation. I realized that I had forgotten to add my Hyatt Gold Passport number to the reservation so I logged into my Hyatt account with the intention of finding a way to add in this new reservation. Somehow, magically, the reservation was already tied to my account. I suppose Hyatt had automatically matched the reservation to my name and address on file.
With the reservation now booked, I called the Hyatt Diamond desk to apply my suite upgrade. With no fuss at all, it was done.
My savings: far less than 25%
On the surface, it looks like I'll save 25% on this hotel booking. In reality, though, I would have saved quite a bit had I booked the hotel online. Here's what I would have done:
Book through TopCashBack for 3% cash back
Buy Hyatt gift cards at 10% off (via my MilePoint Premium membership)
Pay for the gift cards with an Amex business card which automatically earns 5% cash back at Hyatt hotels through the Amex OPEN Savings program.
Pay for the room upon check-out with the gift cards
My total savings would have been:
14.5% savings from buying gift cards
3% savings from TopCashBack
Total: 17.5% savings
I did better with the Prestige card, but not by a large margin. With the Prestige card's 4th night free benefit I stand to save only 7.5% more than I would have saved anyway.
Conclusion
While the phone booking process I endured was far from streamlined, it wasn't horrible. Plus, I was happy that the travel agency (Carlson Wagonlit Travel) was able to find the same rate that I had found online. In most circumstances, when booking a four night stay, people will get a 25% discount from this benefit. That's good, but it's not an amazing discount. And, in many cases, using this benefit means forgoing other discounts (as in my example above), so your true savings are likely to be considerably less than 25%.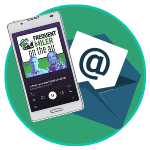 Want to learn more about miles and points?
Subscribe to email updates
 or check out 
our podcast
 on your favorite podcast platform.