It's no secret that my wife and I absolutely loved our stay at Hyatt's Ventana Big Sur.  But… we stayed before the pandemic changed everything, and before Ventana Big Sur became all-inclusive.  What is it like to stay there now?  A reader named Emily recently stayed at Ventana Big Sur for two nights and she shared her experience with us.  Except for the section headings, all of the following text is in her words [except where I chime in within brackets, like this].  Emily's photos are shown except where noted otherwise.
Overall
[I asked Emily what she thought about the resort overall. Would she return?]
Absolutely would return – on points but not with cash – at the $2000 per room with tax and resort fees – that's not worth it in my opinion.
[Hyatt doesn't charge resort fees on award stays — so, as Emily indicates, that adds to the value of booking with points]
Already have 3 nights booked in February!  On points of course.
Award booking
[Emily initially was only able to book one night, but then another became available…]
First I was able to book another night a couple of days before check in – perhaps there was a cancellation. My first night was a standard room (30k) and my second night was at Big Sur suite (48k). I reached out and asked them to link my two reservations and said I am not keen to change rooms – they were gracious and upgraded me to Big Sur suite for first night as well (such a big win as I only paid 30k before the 25% points refund).
We checked out Friday and my 25% points back showed up Monday.
[Emily is referring to Hyatt's current promo offering up to 25% back on points-awards through October 8th]
Check-In
Check in was at 4 PM but I arranged to get there early enough for lunch.
Social Hour
We did enjoy drinks at 4 pm at social house – just white wine and no food – nothing fancy but you can get food by the pool.
[Social hour] is set up at upper deck of social house. it is really just a grab and go – no chairs are set up there. They are not encouraging you to linger given Covid. It was quite a non event, so we skipped the second day. We just ordered drinks at the pool.  [This is a bit disappointing as I really enjoyed the social aspect of their happy hour during my pre-pandemic stay]
Dining
Sur house is open for both breakfast and dinner OUTSIDE only per California regulations. There are heat lamps but a couple of tables don't have them, and we opted for those to be a bit further away from other tables. It was chilly! They did offer us blankets which help. [This is a good reminder to bring a jacket! One morning for breakfast it was very windy and cold — the heat lamps didn't help much].
Breakfast
We had breakfast at Sur house. I feel that the menu at Sur house is superior to in room dining [in-room dining is part of the all-inclusive offerings]. Also: you can order more than one item – staff is very flexible.
Lunch
Very good pool menu for lunch.
[On the day of check-in] We had a picnic at 2pm at the Redwood cathedral. It was lovely but portions are small. please note they only take a few couples so I suggest you plan ahead if interested. Not sure if you have followed them on Instagram – the pictures of their picnic with real plates, wine glasses, real utensils was not our experience. It was all disposable …. not sure if that was an option… but had to say I was a bit disappointed as the pictures set the bar high.
Dinner
Dinner at Sur house was lovely. It did get quite chilly. Need to make reservations in advance. They don't change their menu so if you are there for a few nights – having the same menu is not ideal. We loved what we ordered for dinner the first night – and opted to have the same dish.
Drinks
Alcohol is additional but prices are not outrageous- $15 for Chardonnay , $17 for Old fashioned.
S'mores
There was s'mores at Redwood cathedral.
Activities
The morning movement class is at 7 am – a bit early and also very foggy at that hour, so we didn't join.
There is a guided hike at 10 am around the property – we didn't join the group hike. It is the same route in the red dotted line around property, so you can do it on your own. [My wife and I did the free guided hike and we highly recommend it]
You can order picnic item to go for hiking / adventure outside resort. We took a long walk and ventured to glamping area to check out. Guests at glamping do not have resort privileges. [It's a very pretty walk to the glamping area — I recommend doing that too].
We stayed in most of the time but did venture out to Pheiffer beach -20 min away. Either go early or late as parking is limited. We did the latter and it was so beautiful. Highly recommend. [I recommend also venturing out to the various state parks in Big Sur]
One of the Instagram stories said Ventana reached out to them to arrange activity – we didn't have that experience. I called over and it was not easy to get someone… there was a wait.
Getting Around & Parking
They have little electric golf carts to take guests around – we didn't use them during our stay.
They can valet your car, but we opted to self park.
[They also have an SUV that will take you anywhere within 3 miles or so of the resort]
COVID-19 Safety
They gave us a piece of paper with QR code when we checked in – with various info, including menu – so you could order without the disposable menu they provide (less contact).
The cleaning protocol was superb. We feel very safe there. Only unfortunate part is the infinity Jacuzzi is closed, and same with Japanese bathhouse due to regulations.
Check-in is at social house with doors open. But you can do self check in with the Hyatt app which shows you room number, and totally skip that.
A guest told me they sanitize the electric golf carts after each use, and there are stickers to show you they have been clean and no one has gone inside the carts.
They also deep clean / sanitize the in-suite hot tubs.
[Can you tell me about mask-wearing? Are there many places where it is required or encouraged?]  I live in Southern California so most folks are quite good at mask-wearing in general . Ventana has disposable masks in a bucket for you to take at many locations – like social house / Sur house. Most folks walk around with masks. When the server come to take our order at Sur house or serve us – we put masks back on and I see most guests do that as well. When we checked in – they went over the mask policy with us – wear it at public spaces. We didn't wear them at the pool, as we were spaced out from other guests. Overall – we feel very safe there – I think they set a good policy standard and the guests are respectful.
Thanks Emily!
[What follows is now from Greg] Thanks Emily for sharing your experience!  My wife and I have a stay at Ventana planned for a few weeks from now.  This was very helpful for getting an idea of what to expect!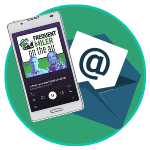 Want to learn more about miles and points?
Subscribe to email updates
 or check out 
our podcast
 on your favorite podcast platform.