Update 5/17/23: All of the Hilton Amex cards now have very good offers incuding free night certificates that are generating a lot of interest. So, we wanted to republish this list with a couple of new properties included, as well as some reader reviews.
Hilton has possibly the most flexible and easy to use free night certificates of any major hotel chain. You can use them for a standard room at almost any Hilton property worldwide, regardless of what the nightly cost is in cash or points. Originally, these certs were only applicable towards weekend stays, but during the pandemic, Hilton made them available for use any day of the week, a change that was made permanent in 2022.
Some of my most memorable hotel stays of the last few years have involved Hilton free night certificates. Last year, my wife and I were finally able to go to the marvelous Zemi Beach House in Anguilla, perched by itself on a stunning stretch of Caribbean beach on which we could sometimes walk for a mile without seeing another soul. A couple of years before that, we spent an idyllic week at the Conrad Maldives Rangali Island, where we swam with whale sharks and watched reef sharks swim beneath our overwater plunge pool. There's many more great opportunities out there.
This post aims to serve as resource for folks looking for ideas on the best places to use their free night certificates. Outside of a couple of historic properties, each hotel in this list has a Tripadvisor and/or Google reviews rating of 4.5 or above. I also didn't include any properties whose standard rooms price below 80,000 Hilton Honors points per night. Most of the comments included below come from members of our Frequent Milers Insiders group while the unattributed ones are mine. We will update this page regularly to include new opinions, bottom line reviews and additional properties.
How to earn Hilton free night certificates
The Hilton credit cards below all offer various paths to free night certificates. These certs are highly valuable since they can be used at almost any Hilton property in the world. However, these certificates can only be used for a standard room reward…regardless of the points price, they cannot be used towards a Premium Room Reward. It also should be noted that standard room award availability can be very hard to find at some properties.
Earns at least one free night every year. The first certificate is awarded 8-12 weeks after approval. Second free night after $60K spend in calendar year.
Earns a free night after $15K spend each calendar year.
Hilton Business
Earns a free night after $15K spend in a calendar year and another after $60K spend.
Best Uses for Hilton Free Night Certificates in the U.S.
(in parentheses is standard room points price/peak season cash price; $=less than $500/night, $$=$500-1000/night, $$$=$1000+/night)
Arizona
California
Florida
Georgia
Hawaii
Grand Wailea, A Waldorf Astoria Resort (110,000/$$-$$$)

"It's got a fantastic pool complex, a nice beach and on the Wailea beach path/trail. That one night by itself paid for the full year's AF on the Hilton card." – reader James
"I was going to be in Maui on vacation anyway and space opened up at Grand Wailea. It's got a fantastic pool complex, a nice beach and on the Wailea beach path/trail. That one night by itself paid for the full year's AF on the Hilton card." – reader James
Illinois
Waldorf Astoria Chicago (95,000/$$)

"Fabulous hotel. We got upgrade to a suite, but base level room is also lovely. Id recommend it in the winter because every room has a beautiful fireplace. Spa, gym, pool are as nice as you can imagine!" – reader Vincent
New York
Conrad New York Downtown (90,000/$-$$)

"I've used 2 expiring FNC at the Conrad New York City Downtown (midtown was not available) and had terrible service experiences. These were a few years apart and under different management, but the lackluster stays were pretty consistent especially with the F&B in the restaurant. Follow up complaints went unanswered so took it to Hilton Corp. customer service. Midtown was unavailable so was stuck with this one. Never again…probably the most disappointing Conrad out there." – reader matthewsf
"I had the opposite experience, actually. Stayed at Downtown for my birthday in December. Staff was great, and the food in the bar wasn't bad at all. Locations wasn't ideal but it worked for us. We spent a lot of time in LES & Brooklyn, and the huge Revel credits they honored meant we had free Tesla rides everywhere, even to JFK from the hotel!" – reader veeRob

Conrad New York Midtown (90,000/$$)

Stayed at the midtown over Thanksgiving '22 and it was fantastic We used FNCs for 3 nights such a great location and they upgraded us to a suite." – reader Michael
South Carolina
Utah
Washington, D.C.
Best Uses for Hilton Free Night Certs outside the U.S.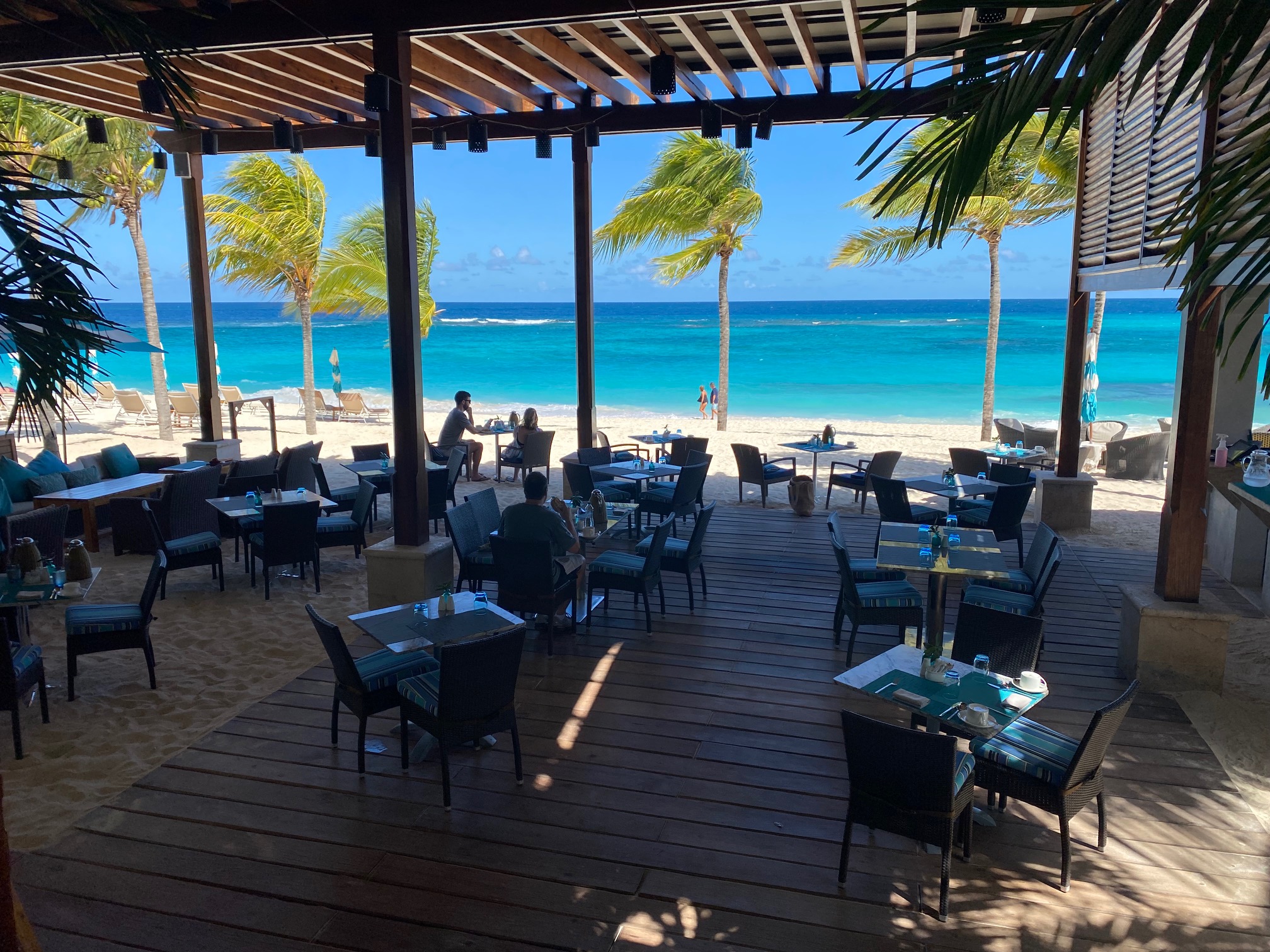 Mexico and the Caribbean
Africa and Middle East
Asia
Conrad Koh Samui (95,000/$$-$$$)

"Beautiful location, food is amazing, friendly staff and the views!" – reader Carmelita

Conrad Maldives Rangali Island (120,000/$$$)

"Conrad Maldives for our honeymoon was fantastic. It was during Covid and they upgraded us to a grand overwater villa for free which was insane" – reader Andrew

Roku Kyoto, LXR (110,000/$$$)

"Peak Cherry Blossom season. Rates were going for around $2300/night and I was able to get $150 in property credit as a Diamond member on top of getting $500 worth of resort credits from my 2 Aspire cards." – reader Marianne
Europe
Frequently Asked Questions
What properties can a free night certificate be used for?
The value of a free night certificate is not limited, and can be used at almost any Hilton property worldwide. However, these certificates can only be used for a standard room reward. Keep in mind that at some of the most popular properties, like the Conrad Bora Bora and Waldorf Astoria Maldives, standard room rewards can sometimes be very difficult to find…but they do exist.
Can Hilton free night certificates be used any time?
In years past, credit card free night certificates were limited to weekend night use, but that changed during the pandemic (initially on a temporary basis and then eventually it became a permanent change). Now Hilton free night certificates can be used any night of the week. This additional flexibility makes them significantly more valuable.
What's the best way to find standard award nights?
If you want to find periods where you can book nights at the standard award rate, Hilton makes that easy. When selecting your dates, choose any period but also select the 'My Dates are Flexible' check box.
Then, under "special rates," click the box that says "use points."

On the search results screen, click 'View Available Dates' and the booking calendar will show you a monthly calendar displaying the nightly cost for the property that you choose. Many starting dates go for more than the standard cost per night due to Premium Room Rewards being the only option available, but you'll be able to see the days where there is a standard room award.
How do I find Hilton free night certificates in my account?
Free night certificates can now be found on your main account dashboard when you log in at Hilton.com. You simply need to sign in and go to "My Account". You may need to scroll down to find the section where free night certificates are displayed, including certificate numbers and expiration dates. This can be very handy as you will need the certificate number to book a reservation with your certificate.
Can I extend an expiring Hilton free night certificate?
Hilton free night certificates are valid for one year from date of issuance. The stay must be completed by the expiration date on the certificate (the expiration date is not just a "book by" date but rather a "consume by" date).
However, in 2022 we began receiving reports of some members getting extensions to free night certificates. Length of extensions have varied from a couple of weeks to a couple of months depending on the agent and situation. If you have a use in mind for your certificates beyond their current expiration dates, it may be worth calling to ask for an extension. More details can be found in this post: Got an expiring Hilton free night certificate? Maybe it can be extended (YMMV).
Reader Suggestions?
Have you stayed in any Hilton that's a great value with a free night certificate and which you'd recommend?  Have you stayed in any of these properties that we don't have comments for (or that we do)? This post will grow and be updated based on readers who contribute their thoughts and experiences.  Please comment below!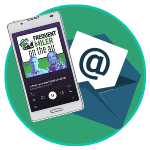 Want to learn more about miles and points?
Subscribe to email updates
 or check out 
our podcast
 on your favorite podcast platform.