Over the weekend, I had the opportunity to speak at Frequent Traveler University Seattle. I enjoyed speaking about credit card benefits beyond the signup bonuses, tools I use for finding deals, and earning miles for a car purchase (more coming on this next week!). During one of my presentations, an attendee asked me a great question: What's the best Chase card that's not subject to the Chase 5/24 rule? I didn't have an answer as quickly as you might imagine — because I think the answer isn't really very simple.
5/24 semantics
There is sometimes confusion about the difference between expressions like "subject to 5/24″ and "count towards 5/24", so let's get the semantics out of the way: Chase has a 5/24 rule. This unwritten rule means you will not be approved for certain Chase credit cards if you have 5 or more new accounts that have been added on your personal credit report within the past 24 months. Most (but not all) Chase cards are subject to the 5/24 rule. If we say a card is subject to the 5/24 rule, that means the rule is enforced in making approval decisions. In short, if a card is subject to the 5/24 rule, you won't get approved if you've opened 5 or more new accounts.
However, all major credit card accounts that appear on your personal credit report count towards your 5/24 total. Some business cards also appear on your personal credit report (e.g. Capital One business cards) and will therefore count towards your 5/24 total. Chase business cards (as well as business cards from several other banks) do not appear on your personal credit report and do not count towards 5/24 (though most are subject to the rule). See "Chase business cards don't add to your 5/24 count" for more on Chase business cards.
Which Chase cards aren't subject to 5/24?
If you haven't memorized which cards are/aren't subject to 5/24, no problem — head to our Best Offers page. Under the section dedicated to Chase, each card blurb clearly states whether or not a card is subject to the 5/24 rule. For example, the Chase Ink Business Preferred card is subject to 5/24:
On the other hand, the Chase IHG Rewards Club Select credit card is believed to not be subject to the 5/24 rule.
In other words, if you have opened 5 or more new accounts in the past 24 months, you're not likely to be approved for the Chase Ink Business preferred, but you have a shot at the Chase IHG card.
Following that example and looking at our Best Offers page, we can see that the following cards are believed to not be subject to 5/24 (click the name of each card to go to a dedicated Frequent Miler page with more information and a link to the current offer):
Best Signup bonus offer
Part of the reason the question was hard to answer is because it depends on what we mean by the "best" card. Does that mean the best signup offer? The best for everyday spend? The best for ongoing benefits (i.e. the best "keeper" card), etc?
In terms of best signup bonus, that's an easy answer: the Chase Hyatt Visa Signature. How can I declare that confidently? From our Top 10+ Credit Card offers page. Before I worked for Frequent Miler, I hadn't realized the methods used to display rankings on that page as objectively as possible. That list isn't manually created, but rather automatically populated from a spreadsheet that takes into account:
-our Reasonable Redemption Values for the points
-the amount of spend required to get the signup bonus
-the opportunity cost of spending for that bonus versus using a 3% cash back option like the Alliant Visa Signature or Discover IT miles
-a fair valuation of subjective-value items like free night certificates
-first-year annual fee
For more on the methodology, see: Credit card signup bonus estimation details and Unbiased credit card rankings: a work in progress. While both posts contain some outdated tidbits (e.g. the opportunity cost is now factored based on using a 3% card and some signup bonuses have changed since the examples given in those posts), the overall method/philosophy holds true today.
On our Top 10+ Credit Card offers page, we can initially see the 10 best offers — and none of the non-5/24 Chase cards are in the list. However, we can use the drop-down menu at the top of the list to view more than 10 cards or the "next" button at the bottom of the list to continue to the next page of offers. The 14th card in the list (at the time of writing) is the first of the Chase cards noted above:
As you can see, the first year value of this card is estimated at approximately $683. Here's how that is calculated:
45,000 points x 1.74c = $783 + $50 statement credit – $25.20 (opportunity cost of $2K spend at a return of 1x (1.74cpp) vs $2K spend on a 3% cash back card) – $75 annual fee = $682.80
Compared to the signup bonuses of the other Chase cards that are not subject to the 5/24 rule, the Hyatt card is the winner.
Best for everyday spend
None of the non-5/24 Chase cards above appear on our Best Rewards for Everyday Spend page. That's because none of these cards are terribly compelling for day-to-day purchases. Each of them earns 1x (or 1% for the AARP card) back on most purchases (and in the case of some of the hotel cards, 1x is even worse than 1%). Even when considering bonus categories, return is poor on many of these cards. For example, both the Chase Marriott Rewards Premier Business credit card and the Chase Ritz-Carlton Visa Infinite cards earn 2x at restaurants. However, with our Reasonable Redemption Values for their points pegged at less than 1 cent each, a 2x bonus category is still worth less than 2% cash back.
The Hyatt card is a notable exception since Hyatt points are more valuable than other points on the list. At a value of 1.74 cents per point, Hyatt's 2x on restaurants, airlines, and car rentals might be decent.
On the other hand, the AARP card offers 3% back at restaurants and gas stations and carries no annual fee — possibly a better deal than the Hyatt card for restaurant spend depending on how much you spend and how much you value the Hyatt points.
Best ongoing value
This is where things start to get murky. When we consider ongoing value year after year, the variables become a bit more difficult to balance.
For example, how do we compare the ongoing value of a free annual Hyatt Category 1-4 night vs a free annual Marriott Category 1-5 night? How do we go about comparing those to the annual free night at any IHG property? How do spending habits play into the equation?
As you can see in this post, our unbiased valuation of "2-free-night" signup offers has been $500. If I halve that value for a single free night certificate, the value becomes $250. But is $250 a fair valuation of the Hyatt 1-4 certificate or the Marriott 1-5 certificate?
I didn't feel like that valuation works out as fairly for a category-restricted free night as it has for less restricted free night bonuses. In this case, I decided to go back to Greg's old calculation method:
Maximum number of points that would be required for the same free nights X .75 fudge factor X Fair Trading Price Reasonable Redemption Value
As you can read about in the unbiased valuation post above, the .75 fudge factor takes into account the fact that you might not always redeem for the top category. So here was the math on free night benefits:
Hyatt Category 1-4: 15,000 points X .75 X 1.74c = $195.75
Marriott Category 1-5: 25,000 points X .75 X .72c = $135.00
IHG any hotel: 70,000 points X .75 X .57c = $299.25
Once we take away the cost of the annual fee, the ongoing value of each card (not counting the value of spend on that card) is:
Chase Hyatt credit card: $120.75
Marriott Rewards Premier Business: $36.00
IHG Rewards Club Select: $250.25
Based on the value of the free night perk alone, the IHG Rewards Club Select card comes out on top with an ongoing value of $250.25 per year (and that's not placing any value on the Platinum Elite status granted by the card….though, in fairness, there isn't much value to be had from that status).
However, what about spending on the card?
As noted above, it wouldn't really make sense to put everyday spend on any of these cards. However, there are two subsets of people who might consider the value of specific types of spend:
If you spend a lot on restaurants
If you spend a lot at restaurants, the two cards to consider would be the Chase Hyatt credit card and the Chase AARP credit card. If we take the Hyatt points at the Reasonable Redemption Value of 1.74c each, that's a return of about 3.48% on restaurant spend. Ignoring the fact that points aren't as valuable as cash, that's only marginally better than the 3% return at restaurants on the AARP card. If we consider the $75 annual fee on the Chase Hyatt card, you would have to spend more than $15,625 per year at restaurants to come out ahead with that card versus the AARP card (though when we consider the value of the annual free night, the Hyatt card is a clear winner).
Personally, I'd probably take the annual Hyatt free night and I value Hyatt points at 1.74c or better, so I'd give the edge to the Chase Hyatt Credit Card for restaurant spend.
If you spend a lot on domestic economy class airfare
If you spend a lot on domestic economy class airfare, the Chase Ritz-Carlton Visa might make a lot of sense for you. First of all, it comes with a hefty $450 annual fee — but you get $300 in airline incidental credits. That might come in handy for baggage or seat selection fees if you're flying a lot of domestic economy class.
Furthermore, if you often fly with a partner, you might get enormous value out of the repeatable companion fare discount: this card offers $100 off round trip domestic economy class airfare when booking for 2 people through the Chase Ritz-Carlton Visa Discount Airfare website (See: Bet You Didn't Know: A Repeatable Companion Airfare Discount with the CNB Crystal Visa Infinite — this also applies to the Ritz card). Since this benefit is unlimited, you could come out well ahead of the annual fee. And if you're flying that much, you may also get good value out of the Priority Pass select membership that comes with the card (especially if you live near or transit an airport that has one or more of the newer restaurant options, where you can get $28 in free food and drinks).
It's hard to put a dollars-and-cents valuation on these benefits, but suffice it to say that the Chase Ritz-Carlton Visa card will definitely come out on top for people who can utilize the Visa Infinite airfare benefit again and again.
But what about my subjective opinion?
At this point, it wouldn't be unreasonable to come to the conclusion that the Chase Hyatt credit card is the best overall Chase card that is not subject to 5/24. After all, it has the best first-year value, the best return on everyday spend of the options above, decent ongoing value, and a nice return at restaurants. However, that card didn't even come to mind when answering the question this past weekend. Why not?
First of all, I'd never use it for everyday spend. While I certainly can get better value than 1.74c per point for Hyatt points, I'm not sure I could beat it consistently enough to justify using the Hyatt card over better options in my wallet for everyday spend (like the Alliant 3% back card or the Blue Business Plus at 2x everywhere on up to $50K per calendar year).
Second, I much prefer a free night anywhere to a category-restricted free night certificate. Hotels change categories, and more often the better ones move up. Furthermore, Hyatt is pretty limited on footprint: while there are a few hundred hotels between Hyatt's Category 1 and Category 4, there are more than 5,000 IHG hotels where the annual IHG free night certificate can be used.
Third, in my personal situation, it's easy to get excited about the annual IHG night. I live about 3 hours away from Manhattan — close enough to make a day trip possible, but an overnight highly preferable. I rarely have trouble finding some IHG property in Manhattan where I can get a nice value on a last-minute weekend night in the city. Add to that the fact that Hyatt and Marriott have a combined 0 properties in Manhattan where I could use their annual free night certificates (and where it would otherwise cost me a lot of points or more money than I'd care to spend) and the annual IHG certificate looks pretty good to me. It looks even better if you're playing in 2-player mode and can line up your annual free night anniversary dates.
In the end, my answer was that I'd probably say the IHG card, followed by the Ritz-Carlton card if you can make use of the airfare benefit. Did I wrongly ignore the Chase Hyatt credit card? It's surely a decent offer, but I still don't think I'd consider it ahead of the IHG card.
What do you think — which is the best Chase card that is not subject to 5/24?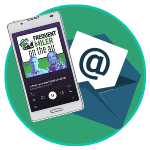 Want to learn more about miles and points?
Subscribe to email updates
 or check out 
our podcast
 on your favorite podcast platform.