This past Wednesday we had another fun evening answering questions from readers. For instance we had a surprisingly hard time narrowing down the options for a reader who asked which credit cards make the most sense for international economy flights (27:33 ), and Greg spilled the beans on why he doesn't like flying Southwest (25:54).
Watch the full episode above, or click the timestamps below to navigate directly to a specific question within YouTube.
00:00 – Start
03:34 – Hey Nick, now that you've traveled on a few "free" cruises, what info did you learn along the journey that you wish you had known about from the very beginning?
06:10 – Greg how is the buyers group experiment going?
11:05 – I wanted to offer a counterpoint to your recent Southwest CPP post with the companion pass. How can IHG points ever be worth more than 0.5 cpp? Let's say you redeemed 100,000 IHG points for a hotel stay that was priced at $2,000 (or 2cpp per usual calculations). However, those 100,000 points can be bought easily for $500 many months out of the year. shouldn't you only say that you got 0.5 cpp out of that because anyone could have bought 100,000 points for $500, and subsequently redeemed it for our $2,000 hotel?
18:15 – How do you utilize local banks and credit unions in this hobby if at all?
21:23 – How many times can I upgrade a Freedom card to a Sapphire Card and downgrade again before Chase gets upset?
23:14 – Best Maldives property. Hyatt or Hilton Conrad or Hilton WA or something else?
25:54 – Why does Greg dislike Southwest so much?
27:33 – What is the best airline credit card for international economy class travelers?
35:02 – Would you sign up for a new card if you were going to be financing a car in the next month or so?
36:18 – Thoughts on LH biz (747-400 upper deck, for what it's worth)? I grabbed an award because it was the exact date I needed. Not exactly excited about it, but I'll never complain about business class.
37:43 – Best hotel co-branded card – Hilton Aspire or Ritz Carlton?
41:35 – How does the 1.54 Cents Per Point AMEX BIZ PLAT cash back trick work?
43:17 – Based on your article about Bonvoy signup bonuses, it seems to suggest that if you currently hold a Ritz Carlton card you cannot get the signup bonus for the Bevy card. Did I interpret this right?
44:13 – How do we get free nights at Fairmont Properties in Canada? I know they shut down the credit card years ago, but is Fairmont similar to Four Seasons where there isn't a way to redeem points?
49:40 – Looking to start earning Wyndham points, for Vacasa…. what's a better path? Citi or CapOne?
52:32 – Getting started on American miles. What would your credit card strategy be?
53:30 – Is it worth mattress running 11 cat1 nights at a local Hyatt (38,500 pts) for guaranteed suites for 2 wks in HKG? I've never had or used any SUAs. Thx!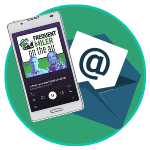 Want to learn more about miles and points?
Subscribe to email updates
 or check out 
our podcast
 on your favorite podcast platform.