Back in 2019, I wrote about hopping on the status-match-go-round and we've updated that post a couple of times since publication. It is once again time to match status back up before the end of this month (more on why to do it again now even if your status was extended below; click here to match from Caesars Diamond back to Wyndham Diamond). Furthermore, Dave at Miles Talk reports that if you have Caesars Diamond status via a Wyndham status match, you may want to book your "free" stay at Atlantis now. Not for travel right now — book it for sometime late this year. The reason why you may want to do it now is because there are signs pointing to the fact that this benefit may be going away for those with matched status when the new Caesars year begins on February 1st, but Dave reports success in booking it earlier this week.
Despite being a Caesars Diamond member since 2019 thanks to the status-match-go-round, I haven't booked the Atlantis stay because of rumblings a year or so ago about a few people who were threatened with being charged for their room for not meeting expected gambling standards. Twentysomething single Nick might not have had a problem with that, but married-with-kids Nick isn't going to spend hours on end at the Blackjack table. Besides, if I'm going to gamble for hours, I much prefer poker, which isn't going to meet the casino's expectation (if they even have a poker room at Atlantis?). I didn't feel regretful about not booking Atlantis after reading about the experience that Shawn of Miles to Memories had with a flooded room last year.
However, married-with-kids-who-might-enjoy-the-Atlantis-pool Nick, who is desperate to imagine anything warmer than the fresh snow flying outside his window, is a guy who might be re-thinking Atlantis for November or December. As Dave points out at Miles Talk, there is no deposit / free cancellation, so there really is no risk in making a booking if you're eligible.
That last part is why Dave argues that you should book it now. He points to two key reasons why you may not be eligible to book this if you drag your feet.
First, while Caesars has announced an elite status extension like everyone else in the business given COVID's effects last year, it seems that Caesars may not be extending elite status for those whose status came from a match. Nobody knows this part for sure, but I just went to the Caesars status match page and re-matched my Caesars Diamond to Wyndham Diamond just in case anything funny should happen. I already had Wyndham Diamond thanks to their extension, but the system nonetheless congratulated me for being matched to Wyndham Diamond again. I don't see any harm in matching back now.
Dave further points to an update in the Founders Card terms (note: Founders Card gives you Caesars Diamond status also) indicating that the free Atlantis stay is only for those who earned Diamond status with tier credits (as opposed to getting it for "free"). Whether that term only means that Founders Card members are excluded or that those matched from Wyndham will also be excluded is anybody's guess, but it isn't unprecedented given that there are other benefits only available to those who have earned the status.
However, as noted at the top, Dave apparently booked successfully earlier this week, so it looks like you can still book Atlantis as of now. It is far from certain but conceivable that this benefit may end, so it makes sense to take advantage while you can.
Miles Talk also happens to have an excellent guide to the "free" Atlantis stay (which it's worth noting isn't really free since you pay resort fees, but is quite deeply discounted). If you've followed along with our advice to match back and forth over the past couple of years, you may want to hop on this sooner rather than later.
To be clear, part of the reason I matched back from Caesars Diamond to Wyndham Diamond today (for both my wife and I) is that I expect to be able to match back from Wyndham Diamond to Caesars Diamond on February 1st if my Caesars Diamond status drops. I don't know as though I'll make it to a Caesars property this year, but if I do I would certainly like to take advantage of the free $100 dinner again (which would be a $200 dinner since we know that my wife and I could use our credits at the same meal as detailed in that post), so I'm happy to make sure I've preserved that. I'll take a look on February 1st to see whether my Caesars Diamond status is downgraded, but I think I'll book Atlantis in the coming days just in case I'm not able to book it on the next lap of the status-match-go-round.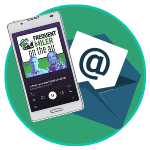 Want to learn more about miles and points?
Subscribe to email updates
 or check out 
our podcast
 on your favorite podcast platform.