Japan Airlines business class award space has been playing games with our hearts over the past few days, at times appearing wide open and then failing to ticket. However, we had a report from a reader yesterday of a date ticketing with four seats in business class on Japan Airlines between San Francisco and Tokyo (but keep in mind that you may be able to include connections on either end). We have since been able to confirm tickets for multiple passengers in business class. Japan Airlines is notorious for phantom award space, but I think this might be the real deal. Of course, don't shoot the messenger if you try to ticket and it doesn't work — but based on our experience thus far, I think it's worth a shot given wide open availability for two or more passengers between May and September, with less availability in October and November going to Tokyo, but lots of availability on returns. For those who got in on the ANA first class deal one-way, this could be your ticket home.
Japan Airlines has been pretty stingy with business class space since the pandemic began, but right now it certainly looks like space is wide open on the routes from San Francisco to Tokyo-Narita and Tokyo-Haneda. For example, here's a look at dates with two or more seats on the nonstop from San Francisco to Tokyo-Narita (NRT) in September 2023.
Some dates even have five seats in business class. Ask me how I know.
Dates with seats for four or more passengers are not as plentiful, but there are a handful of those days in September.
Lately I've been seeing strange things with married segment logic at AA. I haven't quite worked out the pattern, but I often see more availability when there are two partners on an itinerary, especially when the seats on one partner are in economy class. Some have speculated that those dates without nonstop Japan Airlines availability are really just phantom space, but I can confirm that both connecting and nonstop space ticketed successfully.
As you can see in the screen shots, American Airlines charges 60,000 miles one-way in business class.
Alaska Airlines also charges 60K miles for Japan Airlines business class between the US and Japan. A notable advantage of booking through Alaska is that you could build in a stopover for no additional miles. For instance, here is space for two passengers from San Francisco to Tokyo with a stopover of several days and then onward to Okinawa for 60K miles and $19.10 each (120K total for two passengers.
You could alternatively stretch things farther across Asia for very reasonable prices. Perhaps you were inspired by Greg's worm-eating during our 3 Cards 3 Continents trip? Stopover in Tokyo for a few days and then continue on to Saigon for 65K miles per passenger.
Availability in the other direction is even better. Here's a look at 2 or more passengers in June. There are about as many dates with 2 or more seats in September and October (better weather) as well.
You could potentially book these flights with Avios, but that wouldn't be a good deal since you'd be on the hook for hundreds in surcharges. You want to book this space with American Airlines AAdvantage or Alaska Airlines Mileage Plan, both of which can be done online.
Keep in mind that you don't need to be based in San Francisco for this to make sense. You could easily include a domestic connecting leg within the United States. I found some dates from Tokyo to San Francisco that connected on nonstops from San Francisco to JFK and Newark on American, Alaska, and JetBlue (though the domestic connection was only available in economy on the first couple of dates I found).
I believe that if you book the nonstop leg to Tokyo and you'd later like to add a connection beyond Tokyo, you may be able to do that with either program. Remember that American Airlines will not allow a stopover, but a layover of less than 24 hours should work. I am more confident that you could later add an onward connection from Tokyo if you book via Alaska Mileage Plan (and turn Tokyo into a stopover).
Again, Japan Airlines is known to often show phantom space, but in this case I can confirm that at least some dates are ticketing for multiple passengers, so if you recently booked a one-way to or from Tokyo and you are looking for transportation in the opposite direction, this could be your ticket.
The day after publication, Travel On Points reached out to let us know that they had flagged this hours before we discovered it. We were unaware of their post (we had booked flights from Tokyo to San Francisco last week in the ANA deal and have been searching various options daily since we now need to get to Japan as part of our 2023 team challenge) but hats off to them regardless.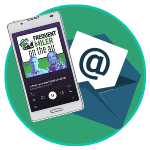 Want to learn more about miles and points?
Subscribe to email updates
 or check out 
our podcast
 on your favorite podcast platform.