US Bank's new Altitude Reserve card is set to launch May 1st.  Here are the basic details of the card:
Standard Signup Bonus: 50,000 points after $4,500 spend in 90 days
$400 Annual Fee
$325 in annual travel credits automatically applied to account for travel purchases charged to card. In this context, "annual" means the cardmember's membership year.
Points worth 1.5 cents each when used to purchase travel (flights, hotels, car rentals)
Earn 3X points per dollar for travel and mobile wallet spend; 1X elsewhere
Airport Lounge Access via Priority Pass Select (4 free visits per year)
12 complimentary Gogo in-flight Wi-Fi passes per year
No foreign transaction fees
Authorized User Fee: $75 per year 
Issued as Visa Infinite
For complete details about the card, please see: US Bank Altitude Reserve Complete Guide.
Will I sign up for the card?
Following one of my previous posts about this new card, a reader asked if I was planning to sign up for the card.  Heck yes.
But, think about it… I write this blog for a living (see: My job? I blog. Here's the answer to your next question).  So, when an innovative new credit card shows up to the miles & points party, you can bet that I'll ask it to dance.  I'm looking forward to getting firsthand experience with trying to get 3X nearly everywhere (3X for mobile payments is said to work in-person, in-app, and online).  And I'll probably soon be in the market for a cheap Samsung Pay compatible phone as well since it theoretically works with most merchants regardless of whether they knowingly accept mobile wallet payments (see: Altitude Reserve to offer 3X for Samsung Pay LoopPay purchases).
Should you sign up for the card?
As always, the answer is "it depends".  Let's look at a few types of readers that may be interested…
Those looking for the perfect card: probably not
If you simply want a card that offers great rewards for spend, this one may be worth a look, but it's not at all a slam dunk…
If you're a frequent traveler, you probably eat out a lot.  But this card does not offer a bonus for dining.  Frequent travelers looking for the one ideal card should probably start by looking at the Chase Sapphire Reserve which offers 3X for both travel and dining.
And, unlike the combos of cards I suggested in my Super Credit Card Duos post, Altitude points cannot be transferred to airline or hotel programs.  So, for those hoping to use points for luxury travel, you can do better elsewhere.
The really unique thing about this card is that it offers 3X for mobile wallet charges.  For those who will use the points to pay for travel, that's like getting 4.5% back anywhere that Apple Pay, Android Pay, Samsung Pay, or Microsoft Wallet is accepted.  Over time, I expect more and more merchants will accept such payments.  By the time it really works nearly everywhere, who knows if US Bank will still offer this benefit?  For now, paying with mobile wallet is hit or miss.
So, the only people for whom this is the single perfect card, in my opinion, are those who mostly shop at places that already accept mobile wallet payments.  Or, those who are simply enamored with mobile wallet payments and will seek out that option whenever they can.  Anyone?  Anyone?
That said, not everyone is looking for a single perfect card…
Signup bonus hunters
If you sign up for cards just for the signup bonus then later cancel or downgrade to avoid future annual fees, then this card may be worth hunting…
Cash-only hunters: Maybe
If you rarely travel and are only interested in cash back, then on the face of it this card isn't very interesting.  In exchange for the $400 annual fee, you get a $500 signup bonus (50,000 points are worth $500 in cash).  $100 profit isn't much when there's a $4,500 spend requirement involved!  That said, you could also get $325 in airline or hotel gift cards for free (buy $325 in gift cards directly from an airline or hotel in order to get the card's $325 in travel credits), and then re-sell those gift cards.  Let's very conservatively say that you resell for only 65% of face value… that would net you another $210.
Your net gain, then would be over $300. There's no question that there are other cards with equal or better cash back signup offers that require less work, but this one is not a bad offer.

Frequent traveler bonus hunters: Yes
If you travel a lot, the first year benefit of the card is much greater.  First, the 50K signup bonus is worth $750 towards travel.  Plus, your next $325 worth of travel expenses would be free thanks to the card's $325 travel credit.  So, you'll get $1075 worth of travel for only $400.  That's excellent.  Plus, of course, you get to use the card's other perks during that first year: 12 Gogo Wifi passes, lounge access, etc.
Manufactured Spenders: Probably Not
Manufactured Spending is the art of increasing credit card spend and getting your money back.  This way, you can earn credit card rewards at a very low cost.  The US Bank Altitude Reserve card is potentially very interesting in that it offers an uncapped way to get 3X rewards almost anywhere.  If you can find a place that accepts mobile wallet payments and sells Visa gift cards with low fees, then it may be well worth your time.  But, I am certain that US Bank will be watching for that kind of behavior and will be quick to shut down accounts of those who do this in large volume.  So, it's probably not worth the effort.
What will you do?
I'm curious.  This card is very different from any we've seen before.  Do you plan to sign up for it?  Why? Why not?  Please comment below.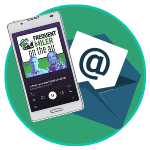 Want to learn more about miles and points?
Subscribe to email updates
 or check out 
our podcast
 on your favorite podcast platform.