Recently, it was reported on reddit and then on Thrifty Traveler that Amex has surveyed some cardmembers about possible changes to the Hilton Honors American Express Aspire Card. At first glance, the rumored changes look like quite a downgrade from the current card. Nobody knows whether the changes suggested in the survey will actually come to fruition, but in this case the changes don't seem far-fetched. Would they kill the value proposition of the card that I have frequently said offers the best long-term value on the market? I think they would hurt for the outliers who maximize benefits, but ironically enough they may give the card more mass appeal.
The current Hilton Honors Aspire Card details and why I love it
Currently, here are the features and benefits of the Hilton Honors Aspire card.
Card Offer and Details

150K Points + free night certificate
150K after $4K spend in 3 months. Free night certificate every year - first certificate is awarded 8-12 weeks after approval. Terms apply. $450 Annual Fee
Information about this card has been collected independently by Frequent Miler. The issuer did not provide the details, nor is it responsible for their accuracy.
FM Mini Review: This card is loaded with valuable perks that are more than worth the card's annual fee if you stay in Hilton resorts at least once per year, and other Hilton properties a few times a year..
Earning rate: ⚬ 14X Hilton spend ⚬ 7X US restaurants, flights booked directly with airlines or amextravel.com, select car rental companies ⚬ 3X on all other eligible purchases ⚬ Terms & Limitations Apply.
Card Type: Amex Credit Card
Big spend bonus: Second free night award after $60K spend in calendar year
Noteworthy perks:
⚬Annual Weekend Night Reward upon approval and every year upon renewal ⚬ Free Diamond Status ⚬ Priority Pass membership (Lounges only) with 2 guests ⚬ $250 Hilton Resort Credit per membership year ⚬ $250 Airline Incidental Fee Credit per calendar year ⚬ $100 on-property credit w/ Aspire Card package ⚬ Terms Apply.
See Rates & Fees
As it stands, I have often said that this card is the best long-term value on the market. With $500 in annual fee credits and an annual uncapped free night certificate that can be used at any Hilton property, it is in my opinion a steal for the current annual fee of $450.
Rumored Hilton Aspire Card changes surveyed
It is worth repeating that the following proposed changes were sent out in a survey to some cardholders to gauge their reaction. These are not confirmed changes — we may or may not ever see these rumored changes implemented.
The survey discussed the following new list of annual benefits and key details:
$200 airline incidentals credit (down from $250) issued as $50 quarterly and valid for airfare or incidentals on any airline (new: explicitly valid for airfare and on any airline)
$200 Hilton credit (down from $250 Hilton resort credit). Note that surveys offered two different ways this could be distributed. We don't know which is more likely:

Possible new "Luxury and Lifestyle Credit" that would offer up to $100 in statement credits twice a year (up to $200 total) at Waldorf Astoria, Conrad, LXR, Curio Collection, Canopy Hotels, Motto by Hilton, and Tapestry Collection propertiesor
General Hilton credit: Up to $200 in statement credits issued as $50 quarterly, but now valid at any Hilton property

Up to $10 monthly credit for Lyft (new benefit): Get up to $120 back per year for Lyft rides
$189 CLEAR credit: Get a rebate of the fee for CLEAR
1 Free night certificate annually upon renewal (uncapped, same as now)
Additional Free night certificate after $30K spend (new) and another free night certificate $60K spend (both uncapped)
14x points at Hilton properties (unchanged)
7x points on Airfare, Car Rental, and at U.S. restaurants (unchanged)
Annual fee increased to $550 (up from $450)
Does the Hilton Aspire card lose value and gain mass appeal?
Again, I want to emphasize that these changes are the stuff of rumor; there have been no confirmed changes announced to the Hilton Aspire card. Surveys are often issued about changes that ultimately don't come to pass.
That said, in this case, I don't find the rumored changes to be far-fetched. Amex has increased the annual fee on all of its other cards that used to cost $450 per year, so I think the question for us has been not "if" but when the annual fee and benefits would change on the Aspire card. We have said from card launch that the benefits on the Aspire card have been surprisingly generous and likely not built to last forever. Given precedent set with changes on the Bonvoy Brilliant card and the Platinum card, the changes to quarterly airline fee and property credits seem plausible as does an increase in annual fee. While none of this may come to pass, I wouldn't be surprised if all of it did.
At first glance, the rumored changes are awful. The card would cost more and come with less in annual rebates given the hundred dollar increase in annual fee and hundred dollar decrease in annual credits for airline incidentals and qualifying Hilton charges.
Making matters worse, the credits go from a lump sum to be used annually to possible quarterly credits. That would eliminate the opportunity to double dip on airline fee credits in the first year and increase the potential for breakage by requiring you to both find a use for the credits each quarter and remember that you have to find a use for the credits each quarter.
On its face, this sounds like a total decimation of the value proposition of the card. I'm certainly disappointed: I've found neither the annual airline fee credits nor resort credit to be difficult to use, so I have long said that the Aspire card is the best annual value proposition on the market. With five hundred dollars in annual fee credits and an uncapped annual free night certificate for the current $450 annual fee (as of the time of writing), the card is a standout value. There is no doubt that the value proposition on this card decreases substantially with the rumored changes.
However, I think these changes might actually give the card broader appeal. Yes, I mean to say that the value of the card will go down but the mass appeal will go up. That's crazy, but I think it's true for several reasons.
Airline fee credits would become easier to use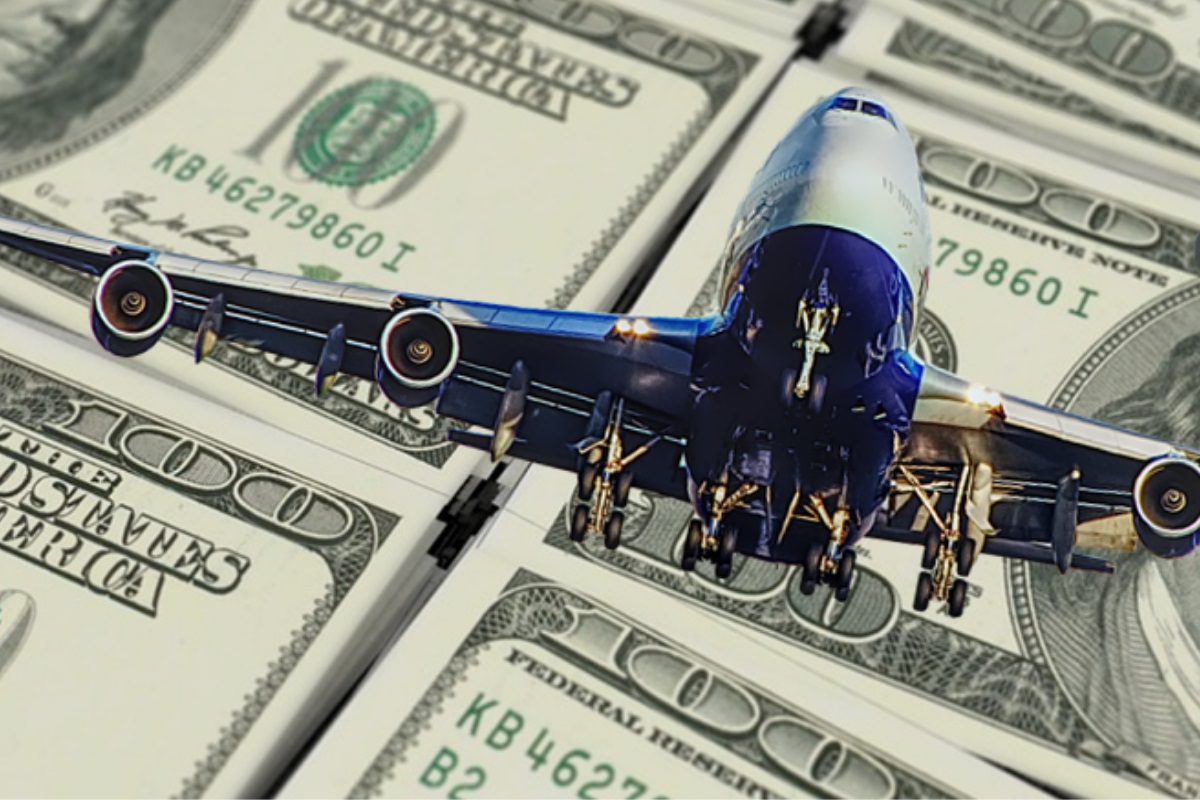 People frequently bemoan the restrictive nature of annual airline fee credits (both on this card and Platinum cards). Despite the fact that we maintain a resource full of easy ways to trigger those credits, a common complaint is about the need to "jump through hoops" to earn airline fee credits. With this change, the credits could explicitly be used for airfare. Those who have paid attention know that's long been possible to use them for airfare in the right circumstances, but for those unwilling to look through the data points or unaware of what works, this would make the airline fee credits far easier to use since they could be used toward an airline ticket at any price point. I think that would probably be more appealing to a wider audience.
If these credits are valid for use on any airline, that also substantially increases the value of the credits. While Amex has historically been good about allowing cardholders to change their selected airline upon request, the limitation of only being able to use airline incidental credits on major US-based airlines has been a limiting factor. Being able to use the incidental credit on any airline would make it possible for things like award fees or cheap international tickets to trigger the credit, which would probably be far more useful. I generally prefer to put award taxes on a card with good travel protections, but there are certainly instances where I wouldn't find those protections to be important and I would be happy to trigger this credit.
That said, I certainly strongly prefer $250 in airline fee credits as-is. I don't have trouble using them now and would be disappointed in this change.
Hilton credits could be easier to use for a wider audience
The change on the annual Hilton credit might actually be seen as an increase in value for some, particularly if it becomes valid at any Hilton property.
Currently, the Hilton Aspire card offers up to $250 in annual credits (in total per cardmember year) for qualifying charges at "resorts" listed on this page. Given the weird restriction to only be able to use the credit at certain properties listed on an obscure website full of "resorts", some of which really weren't resorts at all (and missing many properties that clearly are resorts), and even then running into occasional exceptions that were on the list but where American Express is not accepted, the resort fee credit has been potentially challenging to use. Sure, you could find a property that charges a deposit but has free cancellation or you could put down a deposit toward a future stay, but those solutions wouldn't work for everyone and there's always the chance that the credits could be clawed back if your plans changed and you cancelled those stays.
I actually think that I would personally get more value out of a quarterly $50 Hilton credit (if it were valid at any property) than an annual $250 resort-only credit. If you are a true Hilton fan and you typically visit a qualifying property every year where you would have used your $250 credit in one lump sum toward things like room charges or a spa visit, this change really stinks. You could still try that old deposit technique if you have a reservation far in the future and make a $50 advance deposit each quarter (if the property will accept it), but then you once again run into the issue of potential claw-back if your plans change (and you're still down $50 over the previous $250 credit even if you're able to thread the needle with future deposits).
This is unquestionably a downgrade for those who currently use the $250 resort credit with ease, but I think the crowd of people who would use a $50 general Hilton credit quarterly is likely larger. In my case, I think that $50 credit would make Hilton my default choice for an airport hotel stay or road trip room once per quarter and while I would need to find a use four times per year, I probably wouldn't have to go far out of my way to use the credit. And if the idea of card benefits is to make me stay at Hilton more often, this might make progress toward that goal.
Is it worth spending on a Hilton Aspire card for the free night certificates?
The additional free night at $30K spend is kind of interesting to me. Let's be clear: if you want one additional free night certificate per year (or two), you should get the Hilton Honors Surpass card or Hilton Business card (or both!). Either of those cards offer a free night certificate after $15K spend in a calendar year, and both of them offer category bonuses that would potentially give you far more points after meeting that $15K spend than you'd get with the Aspire card. Furthermore, if spending $30K on the Aspire card would prevent you from being able to meet the minimum spending requirements on other cards that you would consider opening, then you're doing it wrong: spending toward a new card welcome bonus is a more efficient use of spend.
However, if you're a heavy hitter with capacity for a lot of spend and/or you're not looking to open multiple cards, the return on spend for the additional free night certificates on the Aspire card isn't unreasonable (provided that you'll put the free night certificate to good use).
Our valuation of hotel free night certificates takes into account the maximum number of points in value you can get from the certificate (120K with an uncapped Hilton free night) and multiplies by a fudge factor that takes into account the fact that a certificate is not as flexible as points and has an expiration date (in Hilton's case, our fudge factor is 0.85, better than other free night certificates since there is no category restriction and it can be used any night of the week). That means that Frequent Miler values Hilton free night certificates as follows:
Given that a Hilton free night certificate can be used at almost any Hilton property in the world (with very limited exceptions), it is certainly possible to get $489.60 (or more) in value out of one of those certificates.
That said, let's play it more conservatively and say that you value a Hilton free night certificate at $250. Would it be crazy to put $30K of spend on the Aspire card?
Given that the card earns a base rate of 3 Hilton points per dollar spent and our Reasonable Redemption Value for Hilton Honors points is 0.48c per point, you could look at the return on spend for unbonused purchases as being about 1.44% (which is abysmal). Getting an additional $250 return at $30K spend is like adding an additional 0.83% back. Combined with the base points earned on spend, it's like a return of around 2.27%. That's not so bad.
Keep in mind that the above numbers shouldn't be compared equally to cash back: the 2.27% return I'm citing is an approximation based on the reasonable value of the points and a $250 valuation of the free night certificate, but it is important to remember that the return on the card comes in the form Hilton points and a free night certificate — things that are far less flexible than cash. Still, my point is that spending $30K (and $60K) on the Aspire card isn't entirely unreasonable.
The math on that changes significantly if you value the free night certificate more highly. For instance, at our valuation of $489.60 for a free night certificate, that's like adding 1.63% in additional value back on $30K spend. combined with the base earning rate of 3 Hilton points per dollar spent, that's like a return north of 3%. While that certainly won't rival the return you can get from opening multiple credit cards and dividing that spend to meet minimum spending requirements, it is nonetheless a reasonable rate of return.
If a significant chunk of your spend comes in bonus categories — for instance, if you frequently stay at Hilton properties (where you would earn 14x with the card) —  the return on spend obviously gets better.
As a quick point of comparison, the World of Hyatt credit card offers a free night certificate after $15K spend and many cardholders find it worthwhile to spend for that certificate. Based on our formula, the value of a Hyatt Category 1-4 free night certificate is $192. That's like an additional return of 1.28%. Added together with the base earnings on that card (1 Hyatt point per dollar spent, which we peg at 1.6c per point in our Reasonable Redemption Values), that's like a total return of 2.88% back on $15K spend on the Hyatt card. The Aspire card could compare favorably, though it requires a lot more spend (and a high-value use of the Hilton free night certificate).
In the right situation, with a cherry-picked use of a free night certificate, I think it could be worth big spend to get those extra free night certificates.
But that increase in annual fee….
All of the above ignores a major factor influencing the value proposition: a rumored increase in annual fee. This is perhaps the most easily believable change given the fact that the Platinum card long ago increased its annual fee to $695 and other co-branded cards that used to cost $450 per year now carry annual fees of $550 or more.
And unfortunately, the increase here could wipe out the numbers above: even if you like the rumored flexibility that would come on airline fee and Hilton credits, it is hard to imagine that a decrease in total credits combined with an increase in price would feel appealing.
On the flip side, how heavily to weigh the increase in annual fee against everything else might rest on how much you value the rumored new benefits: a $10 monthly credit for Lyft purchases and a $189 statement credit for CLEAR.
If you already have another Amex card that reimburses the cost of CLEAR (like I do), you won't value that benefit at all. If you don't, you certainly might find that to be a decent trade for the increase in cost.
Similarly, if you are a frequent Lyft user, the $10 monthly credit could be appealing. Personally, I just never think to check Lyft, in part because other Amex cards have gotten me so used to using Uber Eats that Uber has easily become my go-to ride share app. However, given the recently-launched ability to earn 2 Bilt Rewards points per dollar spent on Lyft, I was already thinking that I need to change my habits when it comes to ride share. A monthly Lyft credit would give me a push in that direction.
That said, I don't have a monthly need for rideshare but rather an occasional one. I bet there will be at least 2 or 3 times per year when I'm able to use this credit, so it will chip away some at the rumored increase in annual fee, but it won't make up for it entirely. And I need another increased annual fee like I need a hole in the head.
Bottom line
The rumored changes that could be coming to the Hilton Honors Aspire card seem highly plausible. Unfortunately, they would  represent a clear devaluation of the card. Despite a clear decrease in value, the card may pick up more mass appeal if the annual credits become far easier to use. I think many people would probably use the monthly Lyft credits and many would certainly find it easier to use an airline fee credit that could be used toward airfare and a hotel credit that could be used at any Hilton property. I don't like the rumored changes, but given that I'll still easily get $150 in value out of the airline fee credits and Hilton credits, I'd still find this card to be a keeper for its annual free night certificate. It wouldn't be the killer value it is today, but I'd essentially be happy to pay $250 per year for an uncapped Hilton free night certificate and a few Lyft credits. Will I spend $30K for an additional free night certificate? Probably not, though if I had an easy mechanism for high spend and a high-value use for the certificate, I would probably consider it as part of a strategy that included first spending for a free night certificate on a Surpass or Business card.
In short, I think that the rumored changes on the Hilton Aspire card will make it less valuable for the maximizers, but we're the outliers. I think that if these changes come to light, it will make the Aspire card more like a coupon book while making it feel less like a coupon book given the less-restrictive nature of credits. That's probably a win for a lot of people even if it is a loss for me.
Will I ultimately dump my aspire card if the rumors are true? I really don't want to pay another increased annual fee, but I probably still would easily get north of $550 out of the card. I'll have to re-evaluate if and when changes get announced. The good news is that Amex usually gives some advance warning of changes and I think it's likely that I'd get at least one more annual fee in before any changes take effect, so I wouldn't need to make a decision for quite a while. For now, the card remains what I consider to be the strongest value in our wallets even if it's a card we don't often use. I guess these rumored changes would force me to use the card more often — I just wish they wouldn't make it less valuable to do so.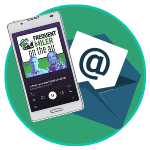 Want to learn more about miles and points?
Subscribe to email updates
 or check out 
our podcast
 on your favorite podcast platform.