From the inner workings of the Wyndham Rewards program to tips for your trip to Mauritius and an app that might monitor your flights for price drops, here are some excellent reads from around the net.
View from the Wing digs in to the behind-the-scenes working of the Wyndham Rewards program. I especially like how Wyndham charges the property $50 if they need to investigate a missing stay request. That type of thing seems to be a really easy way to ensure compliance with program benefits — wouldn't it be nice to see Marriott take the same approach?
Loyalty Lobby covers a number of big changes coming to Etihad Guest. The ability to book American Airlines and Virgin Australia online would be exciting (at leas the American Airlines end of that would be) based on the current award chart for travel on American Airlines. Unfortunately, that very good award chart looks like it will be replaced by a unified single region-based award chart for all partner airlines. That marks a huge change from the way Etihad Guest currently handles airline partnerships (with a separate award chart for every partner program). I hate to be a cynic, but I'm thinking that the days of transcon AA first and business on the cheap and good redemptions on airlines like Royal Air Maroc and Brussels Airlines are likely going to become more expensive when awards are evened out over all programs. If you are eyeing an Etihad Guest award, it probably makes sense to lock it in before March 8th, 2023.
On the surface, it seems really exciting that Marriott is entering the luxury safari lodge market since it means a potential chance to warn and/or redeem awards at good value. And the pictures of this place look really nice. That said, I share One Mile at a Time's confusion about the branding: doesn't this look more like a Ritz-Carlton Reserve or some sort of other high-end boutique thing? Maybe a commenter is right that Marriott is aiming to appeal to an audience that might be attracted to the comfort of a familiar name.
When Stephen had to pivot and go to Mauritius last month, I was supremely jealous. Since discovering that Air Mauritius partners with Air Canada Aeroplan, it's been on my mind to try to get there. Reading his post at No Home Just Roam about fun & interesting things to do in Mauritius didn't make me less jealous. There are so many places in the world to explore (and many much closer than Mauritius), I hope to someday get the chance to check out some of these things for myself since Air Mauritius seems to often have pretty good award availability out of European cities.
 Another reason to love TripIt Pro: Price drop monitoring
There's no post linked here but rather this just an interesting tidbit shared by Greg: his TripIt Pro membership recently saved him a little cheddar when it automatically alerted him to the fact that his itinerary had dropped in price (by all of $5 per passenger, but a win is a win). I used to use TripIt Pro (I had a membership for many years and this was long the primary way that I made sure that someone other than my wife and I knew where we were — but these days, I could totally see using this over manually checking reservations all the time if this is a regular feature. Maybe this has existed for a long time, I'm not sure, but it was news to us.
This post from Summer Hull at The Points Guy is far from being news at this point since it came out nearly a month ago, but if you haven't been in a New York State of Mind during the low tourist season, you may appreciate knowing that there is a new Hyatt option in the city that can be value-priced whether in terms of cash or points. At Category 5, it is unfortunately out of reach for Hyatt credit card free night certificates, but this is a place to keep in mind if you don't want to pay the premium for some of Hyatt's more well-known Manhattan properties.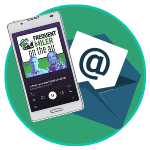 Want to learn more about miles and points?
Subscribe to email updates
 or check out 
our podcast
 on your favorite podcast platform.