Wyndham Vacation Resorts has launched a new promotion which has the potential to be a decent offer provided you're good at saying no.
The Deal
Book a 3 night stay at select Wyndham Vacation Resorts for $199 & get 15,000 Wyndham Rewards points & a "Spend A Night On Us" rebate coupon for up to $100 cashback on a future one night stay.
Direct links to offers:
Key Terms
Book by January 29, 2021 for stays through December 31, 2021.
You, and your spouse if married or partner if cohabitating, must attend a 120-minute CLUB WYNDHAM timeshare sales presentation. Please read our Terms and Conditions to see if you meet the minimum eligibility requirements.
Earliest available check-in is 14 days from the vacation purchase date.
Transportation, gratuities, parking fees, nightly room taxes $8–$97) and meals not specifically advertised and incidentals are not included.
The retail value of this package may depend on room availability, additional feature(s) and travel dates selected.
Offer expires January 29, 2021.
Valid for residents of select states.
Void where prohibited.
Offers brought to you by Wyndham Vacation Resorts.
"Spend A Night on Us" rebate coupon for up to $100.00 cash back for a future one-night stay at any Wyndham Hotels & Resorts destination in the U.S. booked through CLUB WYNDHAM Travel. Full details and redemption instructions will be provided on your rebate coupon.
Quick Thoughts
This certainly isn't a stunning deal, but if you were thinking of visiting one of the above locations before the end of the year, this has the potential to be a good offer.
It's a better deal than I initially gave it credit for. The email from Wyndham only mentioned the 3 night stay for $199 which, at $66.33 per night before tax, isn't a bad offer in and of itself.
When clicking through to the landing pages for the four locations, the deals became a little more interesting. That's because you'll receive 15,000 bonus points which is enough for 1-2 free nights at the majority of Wyndham's properties.
You'll also get a rebate coupon for up to $100 off a future one night stay at any Wyndham property in the US. That sounds like a fairly good offer on the face of it, although I'm a little dubious about its true value. The stay has to be booked through Club Wyndham Travel which makes me suspect it'll be priced more expensively than the rates you'd find on their website. I also wouldn't be surprised if there are some kind of blackout dates or other restrictions given it says "Full details and redemption instructions will be provided on your rebate coupon."
The biggest catch here is the fact that you have to attend a two hour timeshare presentation. I attended a Wyndham timeshare presentation a few years ago at the start of our road trip and although it wasn't too painful, you definitely need to be able to say no.
Provided you're able to withstand their sales techniques, spending a couple of hours in return for a reduced cost getaway could be a good deal. The 15,000 points you'll receive could save you $75-$125 off a future hotel stay. If you value the points in that way, that's effectively giving you a 3 night stay at one of the above locations for $74-$124, or ~$25-$42 per night before tax. That's not a bad offer, but definitely not a no-brainer either.
If you're intrigued by the offer but aren't keen on the locations on offer, it could be worth giving them a call on 877-393-8405. Wyndham has "Local area hotels" all over the US (full list here), many of which aren't even Wyndham brands. This deal might be available in some of those other cities, but I'm not certain about that.
Update: Alex commented below advising that they called the number in the post and was advised that the offer was now for 30,000 points and a $175 rebate coupon. I called to verify as that would make it a much better deal, but was advised that although they might be able to offer that deal, it depends on your eligibility (possibly based on income, etc.).
Even though the 30k points and $175 rebate coupon don't appear to be guaranteed by calling, it's worth a shot if that's something you'd be interested in.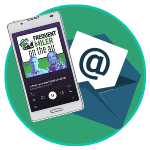 Want to learn more about miles and points?
Subscribe to email updates
 or check out 
our podcast
 on your favorite podcast platform.