The Frequent Miler team has been loving our Wyndham points lately, mostly thanks to the ability to use points to book Vacasa Vacation Rentals.  While Nick has booked these often, I first took advantage of this opportunity for a trip to Hawaii where four of us stayed in amazing lodgings (see details here).
Wyndham points expire after 18 months of inactivity.  Fortunately, like most other hotel programs, any activity (earning or spending points) will extend the 18 months.  The problem is that Wyndham has another, much worse, doomsday clock: Wyndham points expire 4 years after earning them, and points activity does not reset this clock.  In this post I'll show you a couple of ways to avoid this doom…
How to find your earliest point expiry date
To find when your oldest points expire, log into your Wyndham Rewards account, go to "My Account", then scroll down to find a section titled "Notifications" which lists your earliest point expirations.  Click "learn more" for slightly more information.  Alternatively, you can go to the following URL and log in to see the same information:
For example, as I write this, my account shows the following:
Points expire 4 years after they are earned. You have 59,601 that will expire on 09/30/2026.

In addition, after 18 consecutive months without any account activity, all of your points will be forfeited. Be sure to stay or redeem with us by 01/22/2025.
I have 59,601 that will expire on 09/30/2026.  This does not tell me how many points I have that will expire after that date.  It only shows the soonest expiring points.
Fortunately, when spending Wyndham points, Wyndham automatically applies the oldest points first, so as long as I spend 59,601 points or more by 9/30/2026, no points will expire by that date.  Unfortunately, I might have points expiring the next day and I won't know about it until I've first spent the 59,601 points.
Transfer back and forth to Caesars Rewards
The easiest way to keep your points alive past the four year clock is to transfer points back and forth between Wyndham and Caesars rewards.
Wyndham and Caesars have a partnership which makes it possible to transfer Wyndham Rewards points to Caesars and Caesars Rewards to Wyndham.  By doing this loop (transferring from Wyndham to Caesars and back to Wyndham), the four year clock resets for those points.
Here are the URLs:
Transfer limitations
Transfers may take 6-8 weeks to process.
(note: I haven't time these transfers but they do take a looooong time)
Transfer up to 60,000 Reward Credits / Wyndham Reward points per year
Transfer requests must be in increments of 5,000. Requests outside of this requirement will be rounded down to the nearest 5,000. Example: A transfer request for 7,000 will be rounded down to 5,000.
Strategy for preserving more than 60,000 points
If you have more than 60,000 points to preserve and you're not likely to use those points in time, you could adopt a multi-year strategy.  Every year, transfer 60,000 points back and forth.  This way, you can keep many more points alive, as long as you start more than a year before expiry.  For example, if your points are two years from expiry, you can preserve 60K points this year and 60K points next year.  If you have many points to preserve, it may make sense to simply do the 60K back and forth transfer every single year.
Restore points after expiration?
In the past, multiple people have reported success with simply asking Wyndham to restore their points after they've expired.  Unfortunately, these reports happened during the pandemic and so we don't know if Wyndham was being more lenient during that time or if they can be relied upon to do the same in the future.  So, don't count on this working, but if you do have points expire, it's definitely worth a phone call to Wyndham Rewards.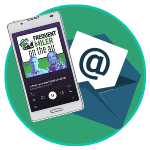 Want to learn more about miles and points?
Subscribe to email updates
 or check out 
our podcast
 on your favorite podcast platform.