With only two months and a week left in the calendar year, many of us are examining our progress towards airline elite status.  Are we going to make the level of elite status that we're seeking?
Some will seek out "real" mileage running opportunities.  This is where you fly just to earn elite qualifying miles.  The goal is to find the cheapest possible fares that earn the most possible elite qualifying miles.  If you're interested in this, I'd recommend turning to sites like The Flight Deal, or visit the mileage run forums on FlyerTalk and Milepoint.
Personally, I look at ways to increase credit card spend.  I've written before about how I achieve high level elite status on Delta through high spend on my Delta Amex cards [see "Mileage running, from home" and "Mileage Running from Home II (now with an exciting 2 player option!)"].  Now, as we enter the home stretch of the year, I've taken a look at my Amex account online and I've calculated how much spend I need to meet my goals.  I see that I'm way behind and need to increase my spend considerably.
Why I fell behind
The biggest reason I fell behind was that I recently bought a new house.  In the months leading up to closing, I slowed the spend on my personal cards down to a trickle.  I wanted to ensure that my credit card utilization didn't hurt my credit score.  I also needed all possible cash available for the down payment.
Another reason I fell behind was that better opportunities beckoned.  I still have a Citi ThankYou card that offers 5X at drugstores, gas stations, and grocery stores through the end of February 2014 (this offer is no longer available to new applicants).  And, I have the Cash+ card that offers 5% cash back for charities.  Even though they've capped the 5% benefit to $2000 spend per quarter, I've been grandfathered in to an unlimited spend benefit for an unknown amount of time.  And, of course, when great deals show up at Staples, I tend to use my Chase Ink cards in order to get 5 Ultimate Rewards points per dollar.
My catch up strategy
Amex gift cards are once again available through cash back sites such as BigCrumbs and TopCashBack.  As I write this, both services are currently offering 2% cash back, but it looks like BigCrumbs will drop the payout to 1.75% sometime soon.
I signed up for the free three month trial of Amex's unlimited free shipping plan.  Now, I can buy Amex gift cards with no shipping cost and with no fee via use of the codes BDAY100 or GIFT100.
By earning 2% cash back, I can afford to be lazy about how I cash out these cards.  I recently wrote "Top 8 ways to spend down Amex gift cards."  The easiest of these options, for me, is to simply pay the 2.9% Google Wallet fee.  After cash back, this would amount to a .9% loss, but I'll be earning at least 1.4 Delta miles and .4 elite qualifying miles per dollar.  To me, the cost is well worth the benefits and the ease of this approach.
To avoid going over my credit limit, I'll pay off my credit balance multiple times per month.  There is a chance that all of this will lead to an Amex financial review.  If that happens, I'll send in whatever paperwork they require and hopefully get through it unscathed.  For details about American Express financial reviews, please see View from the Wing's terrific post on the subject: "Preparing for the Dreaded American Express Financial Review."
My family strategy
In the post "Mileage Running from Home II (now with an exciting 2 player option!)" I explained how it was possible to maximize the value of Delta credit card spend by collaborating with a second person and alternating each year who gets the MQMs (Medallion Qualifying Miles, AKA elite qualifying miles).  I've decided that, this year, I'll gift my earned and gift-able MQMs to my wife so that she'll earn Platinum status.  I'll simply earn Silver status and roll over as many miles as possible into next year.  My current Platinum status will last until the end of February 2014.  In the meantime, I'll do what I can to earn my Platinum status next year as quickly as possible.  I doubt I'll achieve it by the end of February, but that will be OK.  The main benefit of Platinum status that I enjoy is the ability to make free award changes.  So, until I re-qualify for Platinum status next year, I'll book awards from my wife's account.
Your strategy?
I'm interested in hearing from you about your plans for elite status.  Have you abandoned the idea altogether?  For most, that's probably the most rational approach.  I doubt that the time, effort, and expense of securing high level elite status really pays off for most people.  But, I do it anyway.  Not everything I do is purely rational.  How about you?  Do you mileage run?  Do you run up spend?  Please comment below.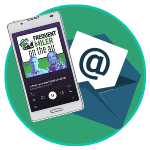 Want to learn more about miles and points?
Subscribe to email updates
 or check out 
our podcast
 on your favorite podcast platform.