As a kid, I was a huge fan of the TV show The A-Team. The opening monologue ended dramatically in these words:
If you have a problem, if no one else can help, and if you can find them….maybe you can hire The A-Team
Maybe that's why I love Turkish Miles & Smiles so much: when I reach out to book an award ticket, I get to live out my childhood dreams because I know that finding a competent agent is an exercise in finding The A-Team.
Yesterday, I booked a Turkish Miles & Smiles award for travel on United Airlines. That's somewhat notable because, for the past few months, the Turkish Airlines website has shown no Star Alliance award availability at all. I booked via a combination of email and telephone as I have many times in the past, but if I hadn't booked quite a few of these awards before, I may have been discouraged and given up at several points along the way. I wanted to share my experience in the hopes of helping others know that Turkish is still quirky, but still alive and well — and don't be discouraged if someone tries to convince you otherwise.
Turkish brings back the domestic flight award chart
Back in July 2019, when I first wrote about using Turkish Miles & Smiles to book United domestic award tickets, Turkish had a specific section of its award chart calling out the fact that domestic Star Alliance awards cost 15,000 miles round trip (which meant 7,500 miles one-way). Then, in November 2019, they removed that section of the award chart. However, domestic awards have continued to price at 7,500 miles one-way even though the chart no longer reflected that.
The good news is that Turkish has brought back the "Domestic flights" section of the award chart. See the "Promotional award ticket table" on this page (note that "promotional award ticket table" is equivalent to a "saver" award chart — it isn't actually a promotion but rather the cheapest awards, versus the "award ticket table" that shows the cost of what we would traditionally think of as "anytime" awards). That chart indicates that North America to North America costs 20K round trip in economy class, but that's for international awards (like US to Canada or Mexico). If you scroll beyond the main chart, you'll find the Domestic Flights chart shown on the right side here:
As you can see, domestic flights cost 15,000 miles round trip in economy class, but according to the terms and conditions, Star Alliance award tickets can also be issued as one-way tickets and those tickets cost 50% of a round-trip ticket. That's how I first deduced that a flight to Hawaii should cost 7,500 miles, pending saver award availability on United.
That last part of the previous sentence is the key: United must have publicly-available saver awards that are available to partners in order to book via Turkish Miles & Smiles. Flights where saver awards are only available to United elite members or cardholders can not be booked via Turkish Miles & Smiles, but when you see "Saver" awards available while not logged in to a United account, they should be available to Turkish for 7,500 miles in economy (or 12,500 miles one-way in business if you find the unicorn United saver business award available) provided that they are only on United metal (you can't book any legs operated by Hawaiian Airlines with Turkish miles since Turkish and Hawaiian do not partner).
I am happy to see the Star Alliance Domestic Award chart return, though in practice it doesn't make much difference since flights continued to price as expected whether booking via email or online….at least until the online tool stopped working.
The Turkish Airlines website isn't showing any Star Alliance award availability
Unfortunately, for the last couple of months, the Turkish Airlines website hasn't been showing any Star Alliance award availability. The Star Alliance search tool isn't found on the home page, but rather you have to log in, click on your name, choose "Miles Transactions", and then find the section about booking a Star Alliance ticket and click the "Book now" link to go to the Star Alliance search tool. All of this is covered in our Turkish Miles & Smiles Complete Guide.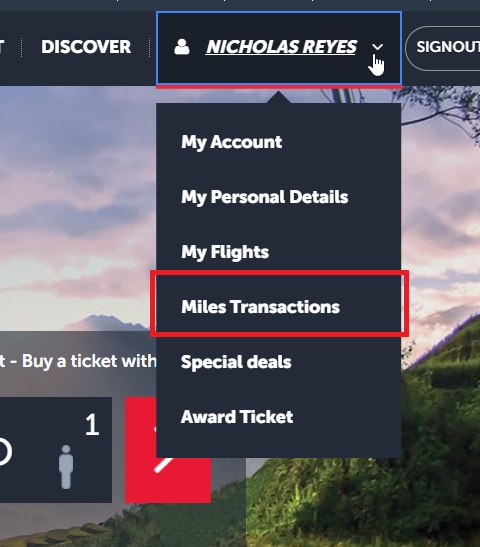 Flights just aren't showing up via that tool and haven't been for a couple of months. A number of readers have reached out via email to ask about this. We don't have any insight into why Turkish isn't showing Star Alliance awards online, but the truth is that the website never functioned particularly well, so it hasn't seemed particularly interested to me — many flights that should have been available weren't available via the website anyway and at one point the website was missing a "submit" button to pay for a booking even in the event that you found the flights you wanted (that very simple IT issue persisted for months upon months). IT clearly isn't Turkish's strong suit. Furthermore, something has been wonky with other Star Alliance search tools as well. Air Canada sometimes isn't showing flights that are available to other partners and the LifeMiles website lost all functionality for several weeks and since it has "come back", I'm still not seeing a lot of Star Alliance awards. I think it is at least possible that the IT issue isn't entirely on Turkish's end.
The point is that it hasn't been possible to book a United award on the Turkish website for a couple of months. However, I hadn't received reports of readers being unable to book via email, which told me that email bookings were probably still working (and even if I had received a couple of failure reports on that front, I'd be cautious to put too much stock in them since, as you'll see, it could be easy to be tricked into thinking they don't work if you don't know better).
Email booking still works with Turkish
As I said, quite a few readers have emailed about the fact that the Turkish website isn't showing Star Alliance award availability and I have assumed that email bookings still worked. However, I hadn't written that in a post stating that since I hadn't yet had occasion to book a United award to test the theory.
However, that changed yesterday. We cruised last week from Vancouver to Alaska and have been hanging out in Alaska for the past several days. We had plans to leave here on Thursday, but the short story is that we decided yesterday to change our plans and a United flight to Chicago became our best option for travel today.
I searched for tickets on United.com and immediately noticed that some flights had "saver" awards available.
I knew that meant those awards should be available to all Star Alliance partners. Sure enough, I found the same flights available at AirCanada.com.
The same flights were also available via ANA, though ANA only allows booking as a "round trip". I put that in quotation marks because ANA allows an open jaw round trip, so I theoretically could have used the multi-city tool to book two unrelated domestic flights as a round trip with ANA. It wouldn't need to be a round trip that starts and ends in Anchorage. However, in this case that wasn't an option since ANA does not allow international awards to be booked within 96 hours of departure (and though my award would be domestic within the United States, ANA seems to consider a flight within the United States as being international to them, so I couldn't book it on the ~30hrs of advance notice with which I was working).
Unfortunately, I wasn't finding any United availability via Avianca LifeMiles, so I had some small reason to doubt whether the flights would be available to Turkish (though if you know LifeMiles, you know that flights that should be available sometimes aren't for no explicable reason).
I could have tried calling Turkish Airlines to book the United award, but past experience has taught me that the odds of getting a phone agent who would actually see the availability are so low that I didn't want to waste my time. On the other hand, since I was only about 30 hours prior to departure, I wondered what the odds were of a ticket office actually getting back to me in time to book a ticket if I emailed.
However, I didn't wonder about that for too long. You see, my wife often comments on how I get better photos of people and landscapes than she does. I always tell her that it's not that I have any particular skill, but rather the magic of digital photography is that if you take ten thousand photos, your cost to develop them is the same as if you took one photo, and with ten thousand shots you're bound to get one right. Those of us who are old enough to remember the cost of developing film probably appreciate that sentiment more than the younger crowd. I take the same approach to emailing Turkish Airlines: it doesn't cost much to copy and paste the same email to multiple ticket offices. The magic of electronic mail is the absence of postage stamps :-).
In other words, I just email a bunch of offices and figure that the odds increase of at least one office emailing back with each additional office I email. I looked at the clock and realized that ticket offices in places like New York and Boston would be closed, so I emailed offices in places where it was morning or would be soon. Since Turkish serves more cities than any other airline in the world, as a wise man once said, it's 9 o'clock somewhere (or something like that).
If I had only emailed one ticket office, it might have been the one that had an autoresponder entirely in a foreign language and I might have given up (I didn't Google translate it, but I'm sure it said something like "We can't help you" or "Call us" or "We're busy and might write you back someday"). Or I might have gotten the first office that said "no flights are available" and believed them. Or maybe I'd have gotten lucky and chosen the office that later wrote back with the reservation on hold (because it *was* available despite what the previous office said) — but I'm sure that some people only email one office and give up when that office says that that it can't be done. Don't email one office and give up. Email a bunch of offices and go pick up a pizza for dinner. Trust me on this one. If you take away one thing from this post, let it be that you shouldn't give up at the first Turkish agent that tells you that something can not be done.
And even if I had emailed the office that was ultimately able to get the hold placed on the award, I might have still thought that this booking couldn't be done if I didn't already know better. I got the following email back from the ticket office when they put the reservation on hold.
As you can see above, the office told me that I would need to pay by bank transfer using a foreign bank account. If I had just assumed that was true, I'd have thought that I couldn't ticket this. Thankfully, I knew that wouldn't be necessary based on past experience — but, again, if I were inclined to give up at the first sign of adversity, I'd have missed the win here.
One of the things cut out of the screen shot above was the 6-digit confirmation code for the itinerary. I know from past experience that I can enter that six-digit code on the United website to pull up the reservation. I also know that if you call Turkish Miles & Smiles and tell them that you have a reservation on hold and would like to pay the taxes to ticket it, you'll need to provide that confirmation number. But that's not the end of the story . . .
Calling to pay the taxes
The same email that said I needed to pay by bank transfer gave me a cutoff time and I had missed that detail at first glance. It wasn't until I received a follow-up email repeating the deadline and saying that I only had 15 minutes left to pay and ticket before the hold would no longer be guaranteed that I realized I needed to call right away. Note that this short award hold time was surely only because I was booking so close to departure — Turkish ordinarily provides a 72hr hold.
I had already transferred miles to Turkish (some from Capital One and some from Bilt Rewards. Capital One transferred instantly, Bilt took 6 minutes.). I actually saw the email about the ticketing deadline just 10 minutes before the deadline. Somewhat amazingly, I called and messed up the phone tree one time (our Turkish Miles & Smiles Complete Guide has the full details) and I had to call a second time and I still got through to an agent before the "deadline". I put deadline in quotation marks because it was definitely beyond the deadline by the time I got the award ticketed, so there must be some wiggle room.
However, it didn't end there. The first agent who picked up took the confirmation number, verified the passengers and flight info (by the way, no more phonically spelling the names of each passenger one letter at a time!), then she put me on hold. When she came back on the line, she said that the only way to pay the taxes would be if she cancelled the booking out completely and re-built it, but then she couldn't verify that the seats would go back into inventory. I told her I'd done this before and she could transfer me to the automated payment system to pay the taxes, but she maintained that it couldn't be done. She suggested that I pay the taxes online. You can't do that (I've tried before and tried again when she said to do that — it just gives you an error saying that you can't pay online). I thanked her and hung up and immediately called back. I knew that she was wrong, but I also knew that I wasn't going to convince her that she was.
Lesson #1: If I had believed that first agent, who said that the only option was to cancel the hold and re-do the whole reservation, I might have lost the seats. The fact that I knew that wasn't necessary might have saved the day. More importantly, I knew the old adage about granting me the serenity to accept the things I can not change, the courage to change the things I can, and the wisdom to know the difference. Past experience has taught me that fighting with this first agent would have been an exercise in futility. She was sure that I couldn't do what I wanted to do — and whether she just didn't know how to do it or didn't want to do it, either way I was beating my head against a wall and increasing the odds of her messing up my reservation the longer she touched it. I surrendered and got off the phone confident that if I called again (or again and again if necessary), I'd get someone who both knew what they were doing and wanted to help. Plenty of times in the past, I've wasted time arguing with someone who wasn't going to help — and in almost 100% of cases, they didn't help. When you encounter this kind of situation, accept the things you can not change: just Hang Up, Call Again (HUCA, a popular acronym in this game). That's what I did and it was a better use of my time than getting frustrated.
I immediately got a second agent on the line with no hold time (at this point it was a few minutes beyond the supposed ticketing deadline, but that didn't become an issue). This second agent understood exactly what I wanted to do, verified all of the booking info, and then transferred me to the payment system to pay the taxes. After entering my credit card info, he said that it couldn't go through because the reservation was set up in foreign currency (when a foreign office sets up a reservation, the taxes get quoted in their local currency), so he offered to change the taxes to US Dollars ($5.60 per passenger, all in one shot as $22.40 for my family of four rather than in four separate charges as was the process in the past). For what it's worth, it seems that they always have to do this — in my past experiences, I've needed other agents to change the tax quote to US dollars also. I got transferred to the payment system again and voilà! The payment for taxes went through. No surprise at all: it wasn't necessary to cancel and re-build the reservation as the first agent had suggested, but if you get her on the phone tomorrow I'm sure that she'll tell you that it is. Tell her I said hi and hang up and call again; don't try to convince her it can be done.
Next, the agent had to transfer me to another system to verify my PIN / Password in order to deduct the miles from my account (this is just your Turkish Miles & Smiles password, which must be a 6-digit number). That's standard operating procedure. Unfortunately though, the system said my PIN failed to be authenticated. He seemed confident that it might just be a system error (also standard operating procedure) and he transferred me to enter my PIN again. I entered the same exact PIN again and the second time it worked (this has seriously happened to me step-for-step many times before). I immediately got confirmations that the miles were deducted for the award tickets and he told me the confirmation number / PNR would remain the same. He also said that I would need to show my credit card and ID at the ticket office at the airport. I just rolled my eyes and said, "OK" knowing that this isn't really necessary and that the award was already ticketed.
But the fun wasn't over . . .
Turkish calls me back
About 15 minutes after paying the taxes, the same rep who took the payment called me back to say that he just realized that Anchorage airport doesn't have a Turkish Airlines ticket office, but I would need to show my ID and credit card at a ticket office. He asked if there was another convenient ticket office location where I could go and do that before my flight. I am in Anchorage, so I probably don't need to tell anyone reading this post about the preposterousness of the question, but I don't blame the Turkish Airlines rep for not knowing that the answer would be a giggly "um, nope, there isn't".
He went on to tell me that he would need to check the rules because he was pretty sure that I would have to show my ID and credit card at a ticket office. As he put me on hold, I pulled up the reservation on United.com and emailed myself the receipt for the booking so that I could see the ticket numbers for each passenger. When the rep came back, he said that he would need to email his supervisor and call me back within 1 hour with what he found. At that point, I explained that I already had the ticket numbers and that United would check my ID at the airport, so I was all set at this point and didn't need any further assistance. However, he insisted that he would need to email his supervisor because he didn't want me to have a problem at the airport (insert eye roll). I thanked him and hung up.
I proceeded to watch the clock closely since check-in would open within that next hour. At the minute when I was able to check in, I checked us in for the flight and selected seats. During the check-in process, I was able to add my United MileagePlus number to the booking. I confirmed that everything was set and saved pictures of our boarding passes.
A while later, I got the anticipated call back from the same agent. He told me that his supervisor indicated that I was good to go and that United would check my ID and credit card at the airport. I doubt that United will ask to see my credit card, but if they do, that's fine.
If he had insisted that I needed to go to a ticket office, I'm not entirely sure what I would have done. At that point, I had ticket numbers and we were already checked in for the flight. Could Turkish have cancelled my award ticket? They probably could have, citing fraud concerns. I didn't really think they would have. I've booked tickets this way plenty of times before without issue. The first time I booked a Turkish award via email, I did the whole song and dance of emailing a picture of my ID and the front and back of my credit card, etc — but in all of the instances since, I've done exactly what I did here: emailed a bunch of offices, gotten an email back with a hold and a confirmation number, and called the Turkish 800# to pay the taxes over the phone. While I have heard stories of people being told that they needed to go to a ticket office in person, my recollection of those stories is that people were told they needed to do that before Turkish would book the ticket. In my case, the ticket was already booked. I'm thankful that he called back and said all was well.
Some take-aways
I wanted to write about this story for several reasons:
Turkish for domestic economy class awards remains an amazing value. Getting a flight from Anchorage, Alaska to the lower 48 for 7,500 miles and $5.60 is a steal. Fares on my flight started at $330 per passenger (and we were prepared to use United TravelBank money to pay for it). Turkish can be a fantastic use of Citi ThankYou points, Capital One miles, or Bilt Rewards points.
Booking Turkish awards remains challenging, but persistence pays off. I'm sure that many people would have stopped at the broken website, others would have stopped at emailing one office and getting no response, others would have stopped when an office wrote back saying "sorry, we can't help you", others still would have stopped at an office that said "no seats are available" or at an agent who said "We can't ticket that over the phone". Others will stop at reading this paragraph and decide that booking with Turkish is more hassle than it is worth. But at the end of the day, I didn't get frustrated by any of this. I spent about 15 or 20 minutes emailing offices and about 15 minutes on the phone to ticket. I knew to ignore the roadblocks and so they didn't frustrate me but rather they made me giggle about how I anticipated them and would kick back and enjoy the flight all the more when I persisted and "won".
I wanted to test whether it would be possible to get an email booking put together close to departure. I already had another flight booked with other miles in case this didn't work, but I was glad to find out that it did.
I wanted to be clear that there are still some downsides. I half expected that Turkish was going to cancel my booking saying that I needed to show up at a ticket office with an ID and my credit card. That's a pain. Luckily, I had a backup flight booked that could be cancelled for no fee. I should also note that some people have trouble booking for other passengers. I have booked flights for my wife and sons before without issue, but my very first Turkish award redemption back in 2019 was for me flying solo. I have no idea whether that has anything to do with it.
In my opinion, the juice is still worth the squeeze with Turkish. My alternative options were to pay $330 x 4 = $1320 or 15K x 4 = 60K United miles (or a similar AA itinerary would have also cost 15K x 4 = 60K AA miles). Instead, I paid 7.5K x 4 = 30K Turkish miles and the same $22.40 that I'd have paid through any program. I didn't want to transfer 60K Chase points to United, so I'd have probably bought the AA flights as my alternative, but given that 60K AA miles could alternatively get me a business class ticket to Europe or Asia, I was happy to use Turkish in this spot. And it's kind of fun that I've now used this sweet spot for travel between the Lower 48 and both Alaska and Hawaii.
Bottom line
Turkish Miles & Smiles offers one of the best award chart sweet spots in existence since it costs just 7,500 miles each way for a domestic star alliance economy class award ticket. While the ability to book those awards on the website isn't working, it is still possible to book these awards via email. You may need to fire off multiple emails and you need to know what can be done and how it needs to be done rather than taking an agent's word for it — but you also have to accept when it's time to call back and find that agent who knows how to do it. But if you can find that agent, your plans can come together — and I love it when a plan comes together.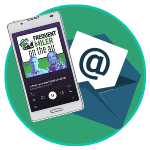 Want to learn more about miles and points?
Subscribe to email updates
 or check out 
our podcast
 on your favorite podcast platform.