Turkish Miles & Smiles has taken me for a roller coaster ride this afternoon. I have spent almost all day making myself crazy: first, I thought that Turkish had completely obliterated its award chart (they didn't). Then, I thought it was all a misunderstanding and nothing had changed (that wasn't true). Next, I thought that only the domestic award sweet spot was changed / eliminated (that unfortunately might be coming). Then, I discovered it is not gone yet (but might be on life support). Just when I thought equilibrium had been restored, I realized that Turkish has in fact made changes to its award chart. Thankfully, it is not nearly as scary as that pit developing in your stomach suggests, but the bad news is that Hawaii for 7.5K might go away. Don't panic, but now is the time to move on a number of Turkish awards (I think). There have also been some positive changes to the award rules. I think this is a large net win, but it might involve a couple of losses. This is a lot to digest. Read on for the details.
The reader that tried to give me a heart attack
I read a comment this morning on the blog that just about totally ruined my day. A reader noted that when he/she clicked through to the Turkish airlines award chart, they were not seeing the same award chart numbers I had reported. I clicked through to check and I thought they were right. It turns out they weren't, but it makes sense why we both panicked.
Turkish has two different award charts. One is basically an "Anytime" award chart that only applies to flights on Turkish metal. They previously called this something like the "Guaranteed seat" chart and it worked similarly to the way that American and United's charts have long worked: you could pay a gazillion miles for a seat when there is no saver availability (called an "AAnytime award with AA or an "Everyday Award" with United). Then, Turkish also had the equivalent of a "Saver" award chart, which they called something like the "Limited seat" chart (or something like that). As with most airlines, the "Saver" (i.e. "Limited seat") chart is the one that applied/applies to partner awards like booking flights on United.
Previously, the wording on the Turkish website was such that the "Limited seat" chart (i.e. the Saver award chart) was the chart you would find by clicking the tiny red arrows next to the words "Award ticket table" on this page. I can't remember what they called the "Guaranteed seat" (i.e. "Anytime award on Turkish metal") chart, but it had a different name.
However, just to mess with my cardio health, Turkish has done a switcheroo. Now, when you click those tiny red arrows next to "Award ticket table", you get the "Guaranteed seat" (i.e. "Anytime award") award chart. That chart is astronomically expensive (as one would expect for anytime awards). I spent longer than I care to review creating a new North America-centric chart and making comparisons and blah blah blah — but the good news for you is that you can ignore the "Award ticket table" chart unless you're looking for an Anytime award on Turkish metal. Whew. At least, I think you can. I remain marginally confused about one thing: To my knowledge, Turkish doesn't fly anywhere in Oceania (which seems to be backed up by Flight Connections), so I'm not entirely sure why it appears on a Turkish-metal-only chart. Maybe they are future-proofing their chart?
At any rate, "Award ticket table" isn't the right award chart anymore.
Now see "Promotional award ticket table"
The good news is that there is still that "Saver"-type award chart, they just moved it / re-named it as the "Promotional award ticket table" (so click the little red arrows next to that to see it). Again, click here to get to the page where you can find this.
The good news about the chart is that it is almost the same as it was before. In fact, at a quick glance, you might think nothing changed. That's not entirely true, however most of the chart is unchanged. In fact, I'd nearly call the changes screaming good news because it means that Turkish thought about what it wanted to change and made those changes, so at least theoretically we don't see another immediate change.
Well, that's not entirely true….there are some changes that matter for North America-based flyers, both good and bad.
What has changed on the award chart? Part 1
Here is the "old" North America-centric chart I made when we first posted about Turkish back in July. Prices are round trip. A one-way is half the cost of a round trip.
Here is the "new" North America-centric chart that is labeled as the "Promotional award ticket table" (again, prices are round trip. A one-way is half the cost of a round trip).
As you can see, award prices to most regions have remained unchanged. The big changes comes in award pricing to Africa. Whereas North and Central Africa used to share the same award pricing from North America, they now differ and all three African regions are now more expensive….at least, maybe. I think they will be.
By that, I mean that there may be a limited window of opportunity to take advantage of old pricing. For example, Ethiopia is listed in the "Central Africa" region according to the Turkish region definitions. That means that awards from North America to Ethiopia ought to cost 95K round trip in economy (47.5K each way) or 145K in business class (72.5K each way) according to the new award chart.
However, when I look up awards to Addis Ababa, I see economy class for 30K each way or business class for 49K each way (see the bubbles at the top of the screen shot below that show "economy class" and "business class" pricing each way).
Both the economy class and business class pricing are matching the old Star Alliance chart that I made, which had Central (and North) Africa at 30K each way in economy (60K RT) or 49K each way in business class (98K round trip).
My best guess is that Turkish intends to change this. If I were a gambling man (and I've been known to lay a wager now and again), I'd bet that the new chart is the intended price, but the online system hasn't yet been updated. For this reason, you may want to move on it if you have the miles and were thinking about booking an award to Africa.
That's not all, folks. We'll get to North America in a second. First…
Another huge change: mixing partners now OK
If you take a look back at that last screen shot for travel back from Addis Ababa to New York, you'll notice something mighty interesting: it mixes Ethiopian and Turkish airlines. The old rules indicated that you could only fly a single airline in each direction on a Star Alliance award. Now, you can officially mix partners.
And it's not just contingent on including Turkish. I had no problem finding itineraries with two partners that weren't Turkish. See these economy class flights from Chicago to Bangkok — you'll see itineraries that mix United and Thai, United and EVA, Lufthansa and Thai, etc. Route via Asia or Europe to get to Bangkok (both are acceptable).
That's a huge change that will make it easier to get to where you need to go. That could come in handy because . . .
The award rules now allow for mixed-cabin awards (in limited cases)
Previously, according to everything I'd read and anecdotal experience, Turkish did not allow mixed-cabin awards. However, the award rules now explicitly allow for mixed-cabin awards. Unfortunately, it's not as good as I'd hoped. Here is the applicable line:
If a combined one-way award ticket for Business Class and Economy Class is requested, the required Miles for the higher class will be debuted from the member's account, and a one-way award ticket will be issued. This can only be applied if there is no Miles&Smiles feature available in the chosen flight class. It is not applicable if a Miles&Smiles feature is available in the chosen flight class but no space is available.
It seems like the ability to book mixed-cabin awards will only apply when you are flying one leg in a higher cabin that doesn't exist on a connecting leg. For example, let's say that you fly Lufthansa first class from New York to Frankfurt and connect to a Lufthansa flight from Frankfurt to Zurich. The Frankfurt-to-Zurich leg won't have first class, so it sounds like Turkish will allow a mixed-cabin First-and-business award (for the first class price). That's nice in scenarios when your connecting leg only has an economy class cabin, but it won't be useful when you're hoping to be able to fly economy class from Chicago to San Francisco and then business class from San Francisco to Hawaii. If the United flight from Chicago to San Francisco has a business class cabin, it sounds like you won't be able to book mixed cabin when the ORD-SFO leg only has economy award availability.
And that brings us to…
Possible changes coming to domestic Star Alliance awards (maybe goodbye 7.5K-to-anywhere in the US)
When we broke the news of the Turkish Miles & Smiles sweet spot back in July, that sweet spot was based on an addendum to the Turkish award chart. Below the former chart, there used to be an additional award chart with round trip pricing as follows:

As you can see, domestic flights price at 15K round trip in economy class. This was a huge find because it meant that domestic US flights on United would price at 15K miles round trip in economy class. Since Turkish allows one-way awards, it further meant that one-way saver awards on United within the United states were just 7.5K miles each way in economy class or 12.5K miles each way in business class. That pricing is amazing when you consider the cost of some domestic flights in the United States, whether transcontinental trips or flights between expensive regional airports.
It became more amazing yet when I discovered that Hawaii had been re-located in the Turkish region definitions to be included in the North America region. As flights to Hawaii are domestic flights and in the same region, I found that they priced the same as any other domestic saver award: 7.5K miles each from anywhere in the US to Hawaii in economy class or 12.5K each way in business class (if you could find an all-business itinerary). I initially booked via email. Then a reader pointed out that the awards could be booked via phone. Next, Ian at Miles to Memories discovered that these awards could be booked online — but there were significant hangups (See: Booking Turkish online: My bumbling experiments). Phone bookings stopped working in late September, but email bookings have continued to work (a friend booked via email a week or two ago).
However, the bad news is that the above domestic chart is no longer on the Turkish award chart. That section of the chart appears to have been eliminated entirely. That looked like terrible news. I initially assumed that the 7.5K sweet spot was dead.
However, there may be a window of opportunity. As of the time of writing, you can still book domestic awards online for 7.5K miles each way in economy class. The catch is that you must book online. And there is some good news:
New York is now in the online search tool. You can search from EWR, JFK, or "New York" to search both. LGA must be searched separately.
You can book one-way online!
Here are some examples:
Los Angeles to Honolulu (note that the most direct option still doesn't show — nonstop flights are available, but Turkish doesn't show them).
Newark to Honolulu (yes, you can now search from Newark!)
To search one-way, just don't put in a return date (only click on a departure date).
That will price and (I think) allow you to book one way online.
Of course, you'll need the miles in your account to book it. Note that transfer times from Citi are around 18-30 hours. Buying directly from Turkish (at 3 cents per mile) is instant.
Keep in mind that Alaska is also in the US. Regular readers of this blog know that I have no interest in Alaska in January, but at 7,500 miles each way it can be a steal to plan a trip to Alaska. Maybe book pre-preemptively for next year's Denali road lottery?
My best guess is that these awards are slated to change in price. Since they have eliminated the domestic award chart, I think these awards will increase in price to 10K each way in economy class or 15K each way in business class as "North America to North America" awards. I base this assumption both on two things: First, there's the fact that the domestic chart is gone. Second, there is the example I showed above where awards to Central Africa show a new price in the award chart that is not yet reflected in the online tool. My guess is that the online tool has not yet been updated. Will it be updated and when will it happen? I have no idea. Should you transfer your ThankYou points to Turkish right now in the hopes of booking nineteen trips to Hawaii next year? I have no idea. This could literally change the minute I hit the publish button or they could forget to change their website for another year or they could have no intention of eliminating this sweet spot at all (after all, whatever they reimburse United for domestic economy class travel can't be the most expensive award for them and just taking the pricing off the website will mean fewer people finding this sweet spot). Personally, I'm rolling the dice and transferring some ThankYou points to Turkish. I don't recommend that anyone else do that just because I'm doing that. I am personally accepting that this sweet spot may disappear before I can book it — don't copy me unless you can accept the same.
Part of the reason I'm willing to risk it is because…
Award pricing to Europe and other regions remains at the same great prices
This remains the piece of news that is most likely to get buried in most coverage (and indeed it's pretty far down the page in this post). I think it is massively good news that award pricing from North America to most of the world is not changing. That means to me that Turkish took a look at its chart and decided it needed to change some things, but not many things. I therefore wouldn't anticipate other major changes to the award chart in the near future. And Turkish's chart sure does have some sweet spots still. Sure, they pass on fuel surcharges. But not all airlines have painful surcharges. For instance, here is business class from New York to Warsaw on LOT Polish for 45K miles and less than $85.
If you can find business class to the Middle East for 47K each way, that seems like an awesome opportunity. Or North America to Central Asia for 52.5K one-way in business class is also an awesome redemption.
Furthermore, the US to Canada for 10K one way is largely improved by being able to mix partners. One could now get to the far reaches of Canada for 10K one way by mixing United and Air Canada. There are plenty of other decent opportunities in the chart.
Reminder on how to use the online booking tool
As a reminder, you do not want to use the booking tool from the home page to look for Star Alliance awards. To search for Star Alliance awards online, log in to your Miles & Smiles account. Then, use the drop-down tool by your name in the top right corner to choose "Miles Transactions" and click "book now" under "Star Alliance award ticket".
That brings you to the Star Alliance booking tool, where you can input your cities. Whereas the tool used to require round trip travel, you can now just choose an outbound date to search one-way as shown above.
Bottom line
Turkish has made some very interesting changes. Some of those changes are incredibly minor (like re-naming their "Anytime" award chart to make us think that the entire chart had been destroyed). Some changes might be a hit to the sweetest of sweet spots (7.5K each way within the US may be going away). However, overall, I think this is a net win. To recap:
Award chart has new increased prices to Africa. The online booking tool still shows old prices.
Award chart removes domestic awards. The online tool still prices domestic Star Alliance awards at 7.5K miles each way
You can now book one-way online.
Award chart no longer mentions a restriction to flying one carrier each way and the online tool now allows mixed-carrier awards.
Award chart now explicitly allows mixed-cabin awards in some (very limited) instances.
New York is now searchable (Search JFK or EWR or LGA or New York for both JFK and EWR). Presumably, other cities that were previously missing have been added.
Like I said, I can't really recommend speculatively transferring to Turkish, but I'm going to make a transfer after I publish this post because I think I'll find a use for the miles even if the 7.5K sweet spot goes away.  Overall, I think the news is more "not bad" than bad even if not overwhelming good. I'm glad to see that 7.5K each way within the US is still available for now and have my fingers crossed that it hangs around (and United keeps up its end of the bargain by keeping awards available to partners). That's a lot of "ifs" — so get your bookings in while you can.
For more on Turkish Miles & Smiles, see: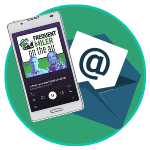 Want to learn more about miles and points?
Subscribe to email updates
 or check out 
our podcast
 on your favorite podcast platform.