Zombie Links
In yesterday's post I reported that the 100K Citi Executive AAdvantage World Elite MasterCard offer was dead.  Then, in the comments of that post, a couple of readers mentioned that "zombie links" were still available.
Zombie links are, apparently, links to signup offers that are still available after the bank has taken away the landing page showing the offer.  With Citibank, at least, it is well known that such zombie links can still be used to signup and get the bonus.
It can be a bit scary to signup for a card without any written indication of the signup offer.  So, because I care about you, my readers, I signed up yesterday with a zombie link to see if it would really work (true, I also care about 100,000 AA miles, but surely that wasn't my prime motivation?).  I was not approved instantly, but I was given an application ID and a phone number to call because they needed further information.  In this case, all I was asked was if I was willing to move credit line from other cards to approve this one (you bet!).  I then asked the phone agent to confirm the signup offer.  As expected, she said that I would get 100,000 bonus miles after $10,000 spend in 3 months.  And, I would get a $200 statement credit.  Of course, there is a $450 annual fee, but I think it is well worth it for 100,000 miles and $200 back.  Note that I already have an open Citi Executive AA card.  As reported by many others, Citi doesn't seem to mind when people open multiple accounts with this same card (but you can't signup for more than 1 per day, and not more than 2 in a 65 day period).
After confirming that the Zombie link works, I updated my Best Credit Card Offers page with the working Zombie link.
Club Carlson's revealing survey
Yesterday I received an email from Club Carlson asking me to fill out a survey in exchange for 3000 Gold Points.  Usually I don't bother with surveys but something motivated me to give it a go anyway.  The text of the email said:
Dear Greg,


As a valued customer, Club CarlsonSM sincerely values your opinion and would like to offer you an opportunity to provide feedback about your Club Carlson Visa Rewards® card.
Because we understand how valuable your time is, we would like to offer you 3,000 Gold Points® if you qualify and complete the entire survey.
The survey should take about 20 minutes to complete and is open until July 9, 2014.
What I found most interesting about the survey was that they seem to be looking for ways to increase Club Carlson credit card usage.  I'm guessing that many people, like me, have the card for it's terrific perks (see "Club Carlson rocks our world… Again"), but they don't use it much for day to day spend.  From the questions asked, I gathered that they are considering the following changes to encourage card spending:
Eliminating foreign transaction fees
Offering top tier Concierge status after $30,000 annual spend
Offering category bonuses for "everyday" purchases (maybe groceries and gas, for example)
Offering bonus points for high spend
Of course, they won't make all of the above changes.  If I could pick one, I'd love to see the option to earn Concierge status with high spend.  I'm not sure I'd actually go for it, but it would be nice to have that option.  My fear, though, is that they'll take away benefits too.  In particular, I would hate to see the end of their Bonus Award Nights (Update: This benefit was removed as of June 1, 2015) where the last night of any multi-night award stay is free (Please keep that one Club Carlson!).  Currently, the card offers up to 50 Bonus Award Nights per year.  I could easily imagine them changing the deal to offer only a few per year, but with the option to earn more through high spend.
It will be very interesting to see what, if anything, Club Carlson does with these survey results.  Will they really change the card benefits?  And, if so, will it be for the better?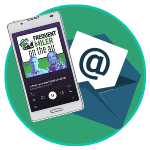 Want to learn more about miles and points?
Subscribe to email updates
 or check out 
our podcast
 on your favorite podcast platform.