Update 2/19/2019: TopCashBack offered 17% cash back at Dell yesterday, but that offer has since expired.  If you are new to TopCashBack, I recommend signing up for the portal via this short term offer: Exclusive Bonus Offer: Earn $25 When Joining TopCashback (valid through Feb 28, 2019)
$200 Business Platinum Dell Benefit
As of Feb 1 2019, the American Express Business Platinum Card offers up to $200 per year in statement credits for Dell purchases.  Cardholders who enroll in this benefit can earn up to $100 in statement credits semiannually: January through June, and again July through December.
Buy stuff, get reimbursed
If you buy things often from Dell anyway, then it makes sense to value this benefit close to face value.  All you have to do is enroll in the benefit and make sure to use your Business Platinum card to pay.
If you don't usually buy from Dell, it now makes sense to look to Dell for things like phone chargers, computer cables, printers and printer ink, etc.
Even if you never need anything from Dell, though, you can get value from this benefit.
Amex Offers
Log into your Amex account and look for an offer to get 10% back at Dell.  Add the offer to your Business Platinum Card.
Now, if you purchase $100 (after sales tax and shipping) worth of stuff from Dell, you'll get back $100 from the Business Platinum Dell benefit plus you'll get $10 from this Amex Offer.  This way you get stuff you may or may not want, plus $10 cash.  It's a small win, but it's a win.
Cash Back Portals
CashBackMonitor shows that portals have offered 20% cash back at Dell approximately once every 6 months.  If you don't really need anything from Dell, then you can afford to wait for the next 20% offer.  When that happens, click through the portal to Dell to make your $100 purchase.  That way you'll earn another $20.  Note that if your $100 purchase includes sales tax and shipping costs, you'll only get 20% back on the subtotal before those fees, so most people will get a bit less than $20 back.
We will publish a Quick Deal anytime we see cash back portals reach 15% or better with Dell.  However, you can set your own alerts via Cash Back Monitor, but you must first log into that site to do so.
Summary
If you have an Amex Business Platinum Card, then it's worth enrolling in the Dell offer even if you don't usually buy from Dell.  By combining the 10% back Amex Offer with 20% back via cash back portals, you can get your money back and make a profit of up to $60 per year.  Of course, if you find stuff you do want (or can sell easily), then the deal is much better.
Questions and Answers
Do I have to shop at dell.com/amex?
Short answer: No.  Just make sure that you buy directly from Dell so that the charge shows up as Dell on your charge card account.
After enrolling in the Dell $200 back benefit, you'll get an email telling you to "Visit dell.com/amex or call 1-877-BUY-DELL and make a purchase with your Business Platinum Card®."  So, you can start your shopping at dell.com/amex, but you don't have to in order to earn the credit.
Can I buy a $100 Dell gift card to get the statement credit?
No.  When you click to buy a gift card, you are sent to dell.cashstar.com to make the purchase.  As a result, you are unlikely to get a statement credit for that purchase (you also won't earn from the Amex Offer or from a portal).
That said, Dell does sell Xbox gift cards directly on their site, so those will probably work.
Do employee cards get this benefit too?
No.
I have two Business Platinum accounts, can I split a $200 purchase across both?
Yes, on Dell.com you can split your payment across up to 3 credit cards.
What are the official terms and conditions?
I'm glad you asked.  Here they are:
‡Benefit Terms

Shop Dell with Business Platinum

Only the Basic Card Member or Authorized Account Manager(s) on a Business Platinum Card® Account can enroll the Card Account in the benefit. Eligible purchases must be charged to the enrolled Card Account for the benefit to apply. Purchases by both the enrolled Basic Card Member and Employee Card Members on the enrolled Card Account are eligible for statement credits. However, each Card Account is only eligible for up to $100 in statement credits between January and June and up to $100 in statement credits between July and December for a total of $200 per calendar year in statement credits across all Cards on the enrolled Card Account. Valid only on purchases made directly with Dell or at dell.com in the US and US Territories where Dell is the merchant of record for the purchase. Not valid on online purchases shipped outside of the US. Please allow 2-4 weeks after an eligible purchase is charged to your Card Account for statement credit(s) to be posted to the Account. Please call the number on the back of the Card if statement credits have not posted after 4 weeks from the date of purchase. Note that American Express may not receive information about your eligible purchase from merchant until all items from your eligible purchase have been provided/shipped by merchant. Statement credit may be reversed if the eligible purchase is returned/cancelled. If American Express does not receive information that identifies your transaction as eligible for the benefit, you will not receive the statement credit. For example, your transaction will not be eligible if it is not made directly with the merchant. In addition, in most cases, you may not receive the statement credit if your transaction is made with an electronic wallet or through a third party or if the merchant uses a mobile or wireless card reader to process it. To be eligible for this benefit, Card Account(s) must be not canceled and not past due at the time of statement credits fulfillment. For additional information, call the number on the back of your Card.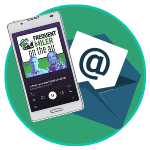 Want to learn more about miles and points?
Subscribe to email updates
 or check out 
our podcast
 on your favorite podcast platform.