Edit: Several of these deals have expired, but a few are still going strong.
There are several discounted gift cards deals going on at the moment – here's a roundup of the best.
Visa Gift Cards
Albertsons and its affiliate stores (including Safeway) have a couple of digital coupons offering discounts on Visa Gift Cards.
You'll save $10 when buying two $50 Visa gift cards and $15 when buying two $100 cards.
Uber
BJ's is selling $25 Uber gift cards for $22.49. That's a 10% discount, so it could be a good option if you want to lock in the discount as there doesn't appear to be any limit on how many you can buy.
You need a BJ's membership to take advantage of this deal, but you can get a $10 online-only membership rather than a full-priced one.
Be sure to click through from a shopping portal when buying these.
iTunes
Sam's Club is selling a few different denominations and multipacks of iTunes gift cards at a 14-17% discount. There's a limit of two, but you can buy two of each of the following:
You'll need a Sam's Club membership, so check out this post if you don't have one as you can make a profit when getting one.
Spotify
Spotify gift cards are often available at a ~16% discount, but Sam's Club is currently selling a $120 gift card for $90 – a 25% discount.
I stocked up on Spotify gift cards about 15 months ago when there was a good Google Express Amex Offer. Those are due to be used up in the next month or two, so I'm planning on getting one of these to only have to pay $7.50 per month for the next year.
Xbox Live
There are a couple of retailers offering discounts on Xbox Live Gold membership gift cards. All these cards will give you the same cost per month as a 12 month membership as that normally costs $59.99.
Best Buy is offering a $10 discount on both 3 and 6 month memberships. There's a limit of two of each, but you can buy two of each of the following types of cards:
Newegg is also selling a 3 month Xbox Live digital gift card for $14.99. This has a limit of 3 per customer, but you can order more 48 hours after your last order.
An added bonus with buying from Best Buy is that you'll earn Best Buy Rewards on the purchase.
Google Play
Giant and its affiliates Martin's and Stop & Shop are offering 10x Gas Rewards points on Google Play gift cards. If you can fill your vehicle(s) with the limit of 20 gallons, you'll be saving 20%.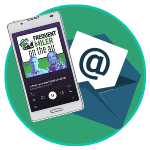 Want to learn more about miles and points?
Subscribe to email updates
 or check out 
our podcast
 on your favorite podcast platform.