Update: This offer has been extended to September 25, 2019. In light of the current Marriott promotion on point purchases, this could be an interesting deal. Buying 60K Marriott points would cost $525. Convert them to Aeroplan and get 32.5K Aeroplan – a rate of 1.62c per mile. That could be worth it for some redemptions if you're not able to generate miles cheaply / quickly enough otherwise.
Air Canada's Aeroplan is currently offering a 30% bonus when you convert hotel points to airlines miles now through September 22, 2019 September 25, 2019. This can be a solid deal for Marriott transfers or if you have hotel points that are going to expire unused.
The Deal
Aeroplan is offering a 30% bonus when you convert hotel points to Aeroplan miles
Key Details
Valid from 9/9/19 to 9/22/19 Update: Extended to 9/25/19
Does not apply to miles from Travel Packages
Bonus Aeroplan Miles will be issued by Aeroplan as follows: once the total Aeroplan Miles are earned by exchanging points from any combination of eligible partner programs during the promotion, the bonus miles deposited will represent 30% of the total miles earned from the exchange.
Bonus Aeroplan Miles may take up to 4‑6 weeks to be credited after the promotional offer end date of September 25, 2019.
Quick Thoughts
As noted at the to, the best value here is transfers from Marriott. Marriott points convert to Aeroplan at a rate of 3:1. However, when you convert 60K Marriott points to 20K Aeroplan miles, you can an automatic 5K mile bonus from Marriott for a total of 25K miles.
Ordinarily, 60K Marriott = 25K Aeroplan
With the 30% bonus, you'll get a total of 32,500 Aeroplan miles for 60K Marriott points. Keep in mind that the bonus miles are scheduled to post within 4-6 weeks after the end of the promotional period.
Aeroplan has a competitive award chart. For example, they charge 55K miles one-way for business class to/from Europe or 70K for first class. Unfortunately, you will pay fuel surcharges with some airlines. Those are particularly high with Lufthansa, but you will pay no or low fuel surcharges with the following partners:
No fuel surcharges on: Aegean, Air China, Air India, Air New Zealand, Avianca, Brussels Airlines, COPA, Croatia Airlines, EVA Airlines, Egypt Air, Ethiopian, GOL, Juneao Airlines, SAS, SWISS, Shenzhen Airlines, Singapore Airlines, South African Airways, Turkish Airlines, United Airlines
Low fuel surcharges on: Cathay Pacific / Cathay Dragon, LOT Polish, Thai Airways
Aeroplan used to also present particular value thanks to the ability to have 2 stopovers on a round trip award, but that has "temporarily" been suspended as of September 1st (your guess is as good as mine as to whether or not that will return).
As a relatively new parent, another key sweet spot for me has been for lap infant awards. Aeroplan charges set fees, including $100 or 10K miles in business class or $125 or 12,500 miles in first class whether one way or round trip (including on partner awards). See this post for more: Aeroplan: a great program for lap infant award tickets [Sweet-spot spotlight].
Other partners aren't worth a transfer unless you have hotel points that would otherwise languish unused or you're topping off for a high-value award. Keep in mind that Aeroplan is also an Amex transfer partner and a Capital One transfer partner, giving you additional options to put together the miles for your trip.
If you're looking for other good values with Aeroplan miles, see our Amex Membership Rewards sweet spots post to see where Aeroplan offers standout value.
As always, we have added this to our list of Current point transfer bonuses.
H/T: Dan's Deals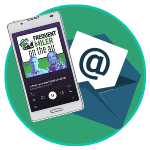 Want to learn more about miles and points?
Subscribe to email updates
 or check out 
our podcast
 on your favorite podcast platform.