When Greg hired me, the application to work at Frequent Miler was like nothing I'd seen before. Rather than questions about my previous job or past accomplishments, Greg focused on things relevant to Frequent Miler readers. One of the questions was something like, "There is a laptop you want at Best Buy. How would you stack to get the best possible deal?" Methods were quite different back then and I can't remember my answer in exact detail, but the question was spot-on in capturing the thought process that goes into finding the right deal. Greg wanted to know that I was the type who would torture myself over knowing that I had exhausted all possible avenues to save a few extra cents. Just this week, I've been running myself through the paces constantly while trying to stack a deal on a new laptop. I've been searching through all of the tools in the belt (in many cases multiple times each day for a few days), so I thought it might be worth outlining what it's like shopping when you just can't stop looking for stacking opportunities. Here's how I'm looking at my impending laptop purchase.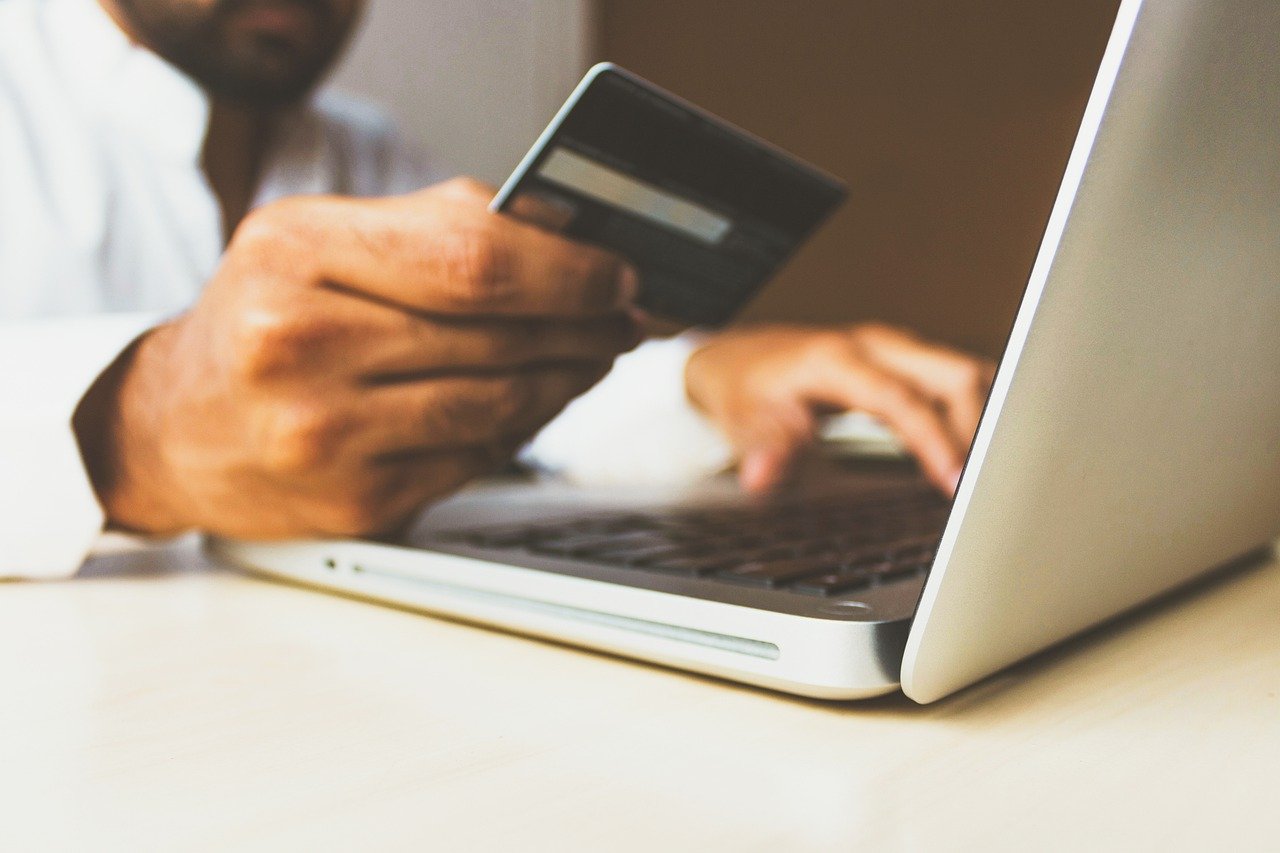 It's not really about computers
This post isn't really about computers, but rather a look at how to think about stacking a deal as an example that you can apply to lots of other types of stuff. I don't obsess so much over small purchases, but any time I'm going to make a larger purchase, I always like to make sure that I'm getting the most bang for my buck. That generally involves seeing what I can stack out of the following:
Credit card benefits

Statement credits (Amex Offers, Chase Offers, annual credits, etc)
Price Protection
Purchase protection
Extended warranty

Credit card bonus category
Shopping portal
Card-linked offer(s)

Dosh
Airline in-store offers
Rakuten
Other card-linked programs

Discounted / rewarded gift cards

Second-hand gift cards
Mileage Plus X, Rakuten Gift Cards, other instant gift card deals

Ability to split tender to use more than one payment method
I won't necessarily combine all of the above. The trick is determining which combination yields the "best" result for an intended purchase. I put "best" in quotation marks because it isn't always objective as you'll see momentarily.
In the next sections, I'll review options for each of the above and then eventually take a quick look at the stacks available for three major brands (Dell, Lenovo, HP). I'm not suggesting that those brands are the best ones for you but rather those are the ones I spent time focusing on this week since they made laptops I considered or had discounts of which I was readily aware. I'd take the same approach with any brand or store for a large purchase like this.
The simple approach
These days, almost all laptop manufacturers make machines with similar specifications, so there are a lot of similarities that make ordering from one manufacturer or another mostly a matter of personal taste. I'm sure many people have a story about why everyone should avoid one brand or another and each of us probably has some irrational loyalty to some brand based on affinity for a past computer, but I'm sure there are equally many who don't much care as long as their computer has a keyboard and connects to the Internet for web browsing / email.
If that's you and you don't really care much about which kind of laptop you get, consider setting a deal alert at Slickdeals for "laptop" or setting one for each of the major brands you might consider or a particular specification you care about. It's easy enough to do that and be alerted when something fits your needs even remotely.
Again, this post isn't really so much about computers but that is just rather the impetus that had me looking at stacking this week in particular.
Credit Card benefits
As shown above, there are several types of credit card benefits to consider.
Statement credits
As a habit, I almost always start with searching Amex Offers when I am making a large purchase (you can always search our current Amex Offers database for help with this). That is largely because there are sometimes quite valuable Amex Offers whereas many Chase Offers are capped at pretty low payouts. Still, I always make sure to check Chase next (and most of the time I remember to check Bank of America's deals, which would likely match Wells Fargo deals as well).
This time around, I also logged in to my Capital One account because as I've previously written about, Capital One is offering a shopping portal for at least some cardholders. In my Venture account, I see offers for 10% back at HP.com and 10% back at Adorama (a store mostly known for camera equipment, but they also carry laptops). Those offers require clicking through to activate them and the terms indicate that you must pay using a Capital One credit card, but I don't yet have hard data to know whether that is definitively true. I did make a couple of test purchases this week to find out, but no news yet. Still, those payouts are higher than other portals for HP or Adorama, so it could be worth paying with a Capital One card if this possibility applies to you.
Of course part of the reason I was considering a Dell computer is because of the $100 statement credit for Dell purchases on the Business Platinum card. That card offers $100 in statement credits for Dell purchases between January and June and $100 in statement credits for Dell purchases between July and December.
Consumer protections
Statement credits aren't the only important type of credit card benefit to consider when making a major purchase. You may also want to consider things like extended warranty, price protection, and purchase protection. The reason I need a new laptop today is because I dropped mine and messed up the hinge shortly after buying it about 3 years ago. The damage from that fall has finally become enough of a problem to need a replacement (if you watched our Ask Us Anything the other day, you probably noticed that my mic kept getting muted in the middle of speaking, which was related to the progression of the damage). I had used discounted gift cards to purchase my laptop back then, so I lost out on purchase protection that might have enabled me to get the laptop fixed or replaced back when I initially dropped it.
I recommend reading your credit card's guide to benefits carefully to know what is or isn't covered. For instance, I was originally planning to purchase an HP computer from HP.com, so the 10% back from Capital One made sense to me. Not wanting to miss out on 10% if they happen to enforce the need to use a Capital One credit card, I planned to use either a Capital One World Mastercard I have (some regular readers might remember that my Venture card is actually a Mastercard) or a Spark Cash World Elite Mastercard since Capital One Mastercards include price protection. However, as I dug into the details, I had a lot to consider in figuring out which of those cards to use:
The Spark Cash card covered a price protection claim of up to a $500 price difference, but only for 60 days. The World Mastercard only covered a difference of up to $250, but it extended for 120 days from purchase.
The Spark Cash card would cover a purchase of up to $10K for purchase protection (against damage or theft) because it is a World Elite Mastercard, whereas the World Mastercard only covers a claim of up to $1K (this distinction mattered to me because the laptop I was considering would cost more than $1K).
Both cards have purchase protection and price protection exclusions for items that are "customized" or "special order". If you're looking to custom-build a computer as you may through HP.com or Dell.com, it may not qualify for some of these key benefits.
Will the price change by more than $250? If there a better chance of a price change within 120 days? Is $1K in purchase protection enough? You'll want to do an analysis for your situation. For more on credit card purchase protections, see: Best Credit Card Purchase Protections.
Credit card bonus categories
Many readers are likely familiar with the fact that the Chase Ink Business Cash offers 5x at office supply stores, but plenty of other cards may be useful for various bonus categories that could help with a big purchases. I always use our Best Category Bonuses page to remind me of my best options (note that this page does get updated with rotating quarterly bonus categories, but if you find it helpful to parse those out you can always search the year and quarter – like "2021 Q1" – in the search box at the top of any page on Frequent Miler in order to find the current post.
In my case, things that came to mind included depending on where I ultimately purchased the laptop:
5x Office Supply stores via Chase Ink Cash
5x Office Supply stores via the new Business Platinum Amex Offer (which is capped at a max of 80K bonus points, well more than I'll earn from a laptop purchase)
5x warehouse stores via Chase Freedom quarterly bonus
3x online retail via AT&T Access More (no longer available for new applicants, but I have this card)
5.25% back via Bank of America Cash Rewards with Platinum Honors (assuming you choose "online shopping" for your quarterly 3% bonus category and have Platinum Honors). We don't have this card on the account with Platinum Honors, so this wasn't an option for us – though it is potentially a good one for those purchasing online since the quarterly bonus here is good for up to $2500 in purchases.
As I noted above, I was originally planning to forgo bonus categories on my purchase because I intended to purchase from HP, but all of the above needs to be considered in order to get a full picture of the opportunity cost of any particular deal.
Shopping Portals
I always start a purchase like this through a shopping portal. I use Cashbackmonitor.com routinely to compare cash back payouts. Keep in mind that they typically update rates once a day, so you'll want to peek at the last update date/time in the top left corner to know you're looking at today's rates (and you may need to otherwise click through to see if there have been any changes in rates).
However, remember that there are some portals that aren't listed on Cashbackmonitor. For example, at the time of writing, shopping portal UPromise is offering 12% back on Lenovo purchases. That's higher than the highest cash rate listed at Cashbackmonitor at the time of writing, though you'd have to weigh this against the fact that CashBackMonitor shows the United Mileage Plus portal is offering 10 miles per dollar. I love to see a good payout at Rakuten since Rakuten rewards can be earned as Membership Rewards points and I generally value those points at more than 1c each. See Miles and money you may be missing for more on things that may not immediately come to mind.
Always check the rules / restrictions for your chosen shopping portal. Most exclude the use of coupon codes not found through the shopping portal (enforcement of that is YMMV). Some exclude specific items (if you're looking for a Macbook, be sure to check portal restrictions on which Apple products are eligible). The UPromise portal only offers cash back on Lenovo orders of up to 5 items (likely a limit set by Lenovo to curb resellers). Always check the fine print.
Card-linked offer(s)
One of my favorite stacks is setting up a one-two punch between a shopping portal and a card-linked offer. For example, if you have a Visa business card, you can register it with Visa Savings Edge and receive a statement credit when you make a purchase at a qualifying merchant. Lenovo is available via Visa Savings Edge with a 5% statement credit. I could therefore click through the UPromise portal to earn 12% back on a Lenovo computer and also get a 5% statement credit thanks to Visa Savings Edge (and on some items I can even stack a coupon from my chosen shopping portal to also save 12% on the advertised price of a couple of laptops I considered). That kind of stack adds up. For instance, I looked at a Lenovo laptop with a current price of $1479.99. I could get:
12% off via coupon code SAVEMORE ($177.60 off)
12% back via UPromise ($156.29 back on the purchase price after coupon)
5% back via Visa Savings Edge ($65.12)
That would drop my net cost to $1237.27 before considering credit card earnings. That's not a bad discount on a big purchase like that.
Note that some card-linked programs will stack. Doctor of Credit has an excellent resource for card-linked programs.
Coupons
As noted above, coupons can often stack with shopping portals and card-linked offers. Your safest bet is to stick with coupons you see listed via the shopping portal page. Sometimes, I find other general-use coupons will stack even though portal terms make it seem that they won't. Personalized / single-use coupon codes you receive in your email often do not stack (they often wipe out portal earnings).
There are a number of browser extensions that offer to automatically search and apply coupon codes. I avoid using those browser extensions on the browser I intend to use to make purchases for fear of a coupon code getting applied that invalidates my portal cash. It's always worth running the math to see what saves you the most and when it might be worth risking the portal cash (obviously if the portal offers 10% back and you have a coupon that takes off 15%, you should click through the portal and use the coupon code and be happy if they stack but not disappointed if they don't since the 15% discount you got via coupon code is the winning hand to play either way.)
Discounted / rewarded gift cards
With many types of purchases, I will consider buying discounted gift cards from secondhand sources like Raise.com in order to save some additional money. Alternatively, I may use an app like United Mileage Plus X app to buy a gift card to earn miles (and then shop through a shopping portal to earn portal rewards and apply that gift card to the purchase). This can certainly be a strong play and our Instant Gift Card Deals page can be useful for checking your options.
However, with a larger purchase like this where credit card protections are more valuable to me, I'm not interested in secondhand gift cards unless they can save me a really significant amount. The combination of price protection, purchase protection, and extended warranty is worth quite a bit to me on an expensive laptop purchase, so I didn't spend much time considering this step.
Ability to split tender
Something to keep in mind when making a purchase where multiple credit cards could expand your discount in some way is the possibility of splitting tender over multiple cards. To split tender means to divide a purchase among multiple payment methods (maybe using 2 or 3 credit cards or some combination of gift cards and credit cards).
For instance, if you and your partner each have your own Business Platinum accounts, you could split tender at Dell over those two cards in order to make use of both of your $100 statement credits in a single purchase (indeed, if you have a friend in this hobby, you might make an agreement to alternate with this strategy between the first and second halves of the year in order to each use $200 on a single purchase).
This same strategy can work in concert with discounted gift cards. If you're buying second-hand cards through a site like Raise, you may need more than one in order to meet your intended purchase price. Be sure to check in advance to see how many gift cards and/or credit cards you can use on a single order as this varies by retailer.
A couple of examples
This week, I've mainly obsessed over HP, Lenovo, and Dell because they each make a laptop or two that fit the specifications I sought. Potential stacks I considered included:
Dell
The Business Platinum $100 in statement credits for Dell purchases between January and June.
10% back on Dell purchases via Amex Offer (found on many Amex business cards)
Capital One Spring offers a coupon code for 12% off on Dell plus "employee pricing". I've previously written that this might not be as good as it sounds, but YMMV. Alternatively, a new email sign up could net a 10% off coupon (see that same post for more info). Those might stack with….
Shopping portals. We've occasionally seen Dell go as high as 15 or 16% back (though rates are usually lower).
Dosh is currently offering 3% back. In the past, Dosh offers have worked like purely card-linked offers that didn't require clicking through Dosh to trigger them, though I'm not sure if this may have changed. I'd link my card to Dosh before purchasing from Dell and take this 3% as a bonus if I were going to buy a laptop through Dell.
On a laptop that costs $1,000 (to keep the math easy), the savings could easily add up:
-$100 from the Business Platinum card
-$100 from the Amex Offer for 10% back at Dell
-$120 from 12% coupon code (which could be a bit more when taken together with "member purchase pricing" as seen in that linked post above)
-$35.20 (4% back on the post-coupon price from a shopping portal based on current rates)
-$26.40 (-3% back from Dosh on the post-coupon price assuming you have connected your Business Platinum card to Dosh)
Total discount = $381.60
That's a pretty solid discount which would drop the net cost for that $1K laptop to ~$620. Of course, there is a chance that the last couple of steps (shopping portal and Dosh) may not stack, but it's always worth trying.
HP
Shopping portal (Capital One is offering 10% back for some Capital One cardholders)
Dosh (3% back)
Private Store program (~5% off current prices, though the discount varies considerably. I stumbled on this Coupon Dad post about this deal a couple of years ago and have found prices to often be good with this discount).
In this case, the discount is less predictable given that the "Private Store" / "Employing Pricing Program" discounts really vary. I'd really like to know whether or not I need to use a Capital One card through the shopping portal. This week, I bought a wireless mouse (which dropped to $6.60 with the private store pricing noted above) after clicking through the Capital One portal and I used a Business Platinum card to pay. I did this to both test whether I'd still get the 10% statement credit despite not having used a Capital One card and to see if the HP purchase somehow coded as an office supply purchase for the new temporary Amex bonuses. No dice on the 5x via Amex. The statement credit situation might be a while.
Lenovo
Shopping portal (12% Upromise, 10x United Mileage Plus Shopping)
Coupon Code (SAVEMORE 10 or 12% off depending on laptop cost)
Visa Savings Edge (5% statement credit when paying with a linked business Visa)
In this case, a $1,000 laptop would potentially come down as low as $730.40 net (assuming 12% off via the coupon, 12% back on the post-coupon price via the portal, and 5% back on the post-coupon price via Visa Savings Edge). Again, that's a pretty significant savings before credit card rewards.
Bottom line
The games we play can be quite lucrative in many instances, but they can also help save on big purchases. One of the things I love about this hobby is enjoying things beyond my budget. In normal times, that includes fancy hotels and first class flights. In the current times, that means buying a better laptop with specifications that will last me for years for about the price I'd pay for something that I'd need to replace in a couple of years. There's a trade-off for sure: I have spent many more hours this week shopping for a deal than most people will since I'm constantly flipping between portal comparisons and card-linked offers, checking my Amex Offers, testing coupon codes, etc. Then add in to the mix the fact that I also looked at refurbished machines and third party sellers on various websites with better portal rewards and I definitely put an amount of time into the research portion that is not without cost. Still, for those of us who really enjoy the thrill of the hunt but have been prevented from exercising that with speculative reservations and award searches for a year, this will have to do. And in this case, it enables me to get more for less – which is what attracted me to this hobby in the first place.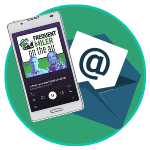 Want to learn more about miles and points?
Subscribe to email updates
 or check out 
our podcast
 on your favorite podcast platform.