For the 3 Cards, 3 Continents Challenge I previously revealed that I used 56,000 Avios points to travel on two flights from Asia to Europe.  Since I committed to this while there was a 40% transfer bonus available from Citi to Qatar Avios, this only cost me 40,000 Citi points.  One flight wasn't necessarily great value until one considers the 40% transfer bonus.  The other flight offered incredible value with or without a bonus.  Here are the details…
What is 3 Cards, 3 Continents?
Frequent Miler loves creating fun and competitive team challenges. This year Greg, Nick, and Stephen are competing to
book the most amazing 3-continent dream-trip using 3 credit card welcome bonuses.
Qatar Business Class from Vietnam to Qatar
Our flight aboard a Boeing 787-8 aircraft offered reverse herringbone seating. It wasn't Qatar's vaunted Qsuites, but it was still very comfortable.  And service was ridiculously great.  Flight attendants seemed to anticipate every need.  I've experienced this level of great service before, but only with international first class and even then it varied greatly by airline.  I've heard this from others before, but now that I've flown Qatar Airways, I can attest too that they offer a first class experience in business class.
This was the flight that offered good value because of the 40% transfer bonus.  We flew from Ho Chi Minh City, Vietnam to Doha, Qatar.  Using British Airways Avios, I paid 50,000 Avios plus $94 in fees.  That's not a bad price for a 7 and half hour business class flight, but it's more than AA charges for the same flight.  AA charges only 40,000 points plus $24 in fees.  Still, thanks to the transfer bonus, it was a pretty good deal since I paid only about 36,000 Citi points per person for the trip.
Qatar Business Class from Qatar to Bulgaria
This was an amazing find.  For some reason that I can't figure out, British Airways charged only 6,000 Avios plus $108 for this 5 hour flight in business class: Doha to Sofia, Bulgaria.  Sure, it wasn't on a wide-body jet and the seats didn't lie completely flat, but it was still great.  On this single aisle flight, we received similar service as on the wide body flight we took to Doha.  American Airlines would have charged 42,500 miles + $38 for the same exact flight, and Qatar Airways itself would have charged 35,000 Avios + $110.
To get an idea of what an outlier this is, compare to these BA Avios prices for shorter business class flights on Qatar Airways:
Doha to Istanbul (slightly over 4 hours): 35,000 Avios + $ 107.75
Doha to Athens (slightly under 5 hours): 35,000 Avios + $ 107.75
Doha to Bucharest (approximately same distance as to Sofia, ~5 hours): 35,000 Avios + $ 107.75
And if we look at slightly longer flights, such as Doha to Rome, the price goes up to 43,000 Avios + $ 107.75.
Is the deal dead?
Earlier in the summer, I checked and re-checked that this deal was alive.  And it was.  In fact, I successfully booked Maisie's flight about two weeks after booking my own.  Now, though, as I try to re-create the search results, BA's website has been returning an error each time ("Please provide the following information: There was a problem with your request, please try again later.").  I don't know whether this is a temporary glitch, whether they're in the process of fixing this award price, or if something else is going on.  If you try it and get a website error, it may be worth calling to book it.  Hopefully the phone agents will see the same 6K one-way price.
More Photos SGN-DOH
Check out this video to see more of this flight experience:
More Photos DOH-SOF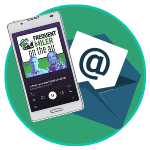 Want to learn more about miles and points?
Subscribe to email updates
 or check out 
our podcast
 on your favorite podcast platform.