Ever since Draft Day, I've been madly working on plans for my 3 Cards 3 Continents challenge trip.  As a reminder, Nick, Stephen, and I are competing to see who can build the most fantastic 3 continent trip using welcome bonuses from 3 cards.  Based on the cards I picked,  I have 94K Amex Membership Rewards points, 84K Citi ThankYou Rewards points, and $560 in cash to book what I previously vowed would be an around the world journey in business class.  I also have five 50K Marriott night certificates to use for lodging, along with a handful of Marriott points and any leftover Citi or Amex points after I book flights.
What is 3 Cards, 3 Continents?
Frequent Miler loves creating fun and competitive team challenges. This year Greg, Nick, and Stephen are competing to
book the most amazing 3-continent dream-trip using 3 credit card welcome bonuses.
To some degree, I didn't need to hurry.  Travel won't begin until a yet to be disclosed date in September.  But I had a deadline looming.  The 20% to 40% bonus on Citi points transferred to Qatar ends June 30th.  That gave me very little time to decide whether to do it and how many points to invest.  The transfer bonus requires transferring more than 20,000 points in order to get the full 40% bonus.
I plan to use my Amex points to book an ANA Star Alliance Round the World trip in business class.  But for 90,000 ANA miles (transferred from Amex), I can only fly up to 14,000 miles.  In order to truly go around the world, I need to book at least one long leg of the trip separately.  And Avios, transferred from Citi, offer one reasonable option for doing so.
After considering many Round the World options, I've settled on a loose outline in which I use ANA miles to traverse the Atlantic and Pacific oceans, but use another currency, transferred from Citi, to cover the long distance between Europe and southeast Asia.  Last week, I called ANA to see if an around the world booking like that was possible.  It was!  I was able to put an Around the World trip on hold.  Total price: 90,000 ANA miles plus $365 in fees (the cash component was much lower than I had anticipated, so that was great news!).
The problem with the itinerary I had on hold was that it was nowhere near final.  I still have work to do to figure out my final plans and so I'm not ready yet to book the ANA Round the World award for real.  Once I book it, if I need to make a significant change, I need to pay 3,000 ANA miles to cancel the original so that I can rebook the entire thing.  I'd like to avoid that if possible.
So… without knowing my exact ANA Round the World itinerary, I needed to figure out if Qatar Avios, transferred from Citi with a 40% bonus would be a good option for plugging the holes in my trip.  The clock was counting down.  A decision had to be made by June 30th!  Qatar Avios points transfer freely between Qatar, British Airways, Iberia, and Aer Lingus and so I'd be able to use any of those programs to book flights.  But I'm not limited to flying on those four airlines.  I can use Avios to fly any OneWorld alliance member flights.  In that way, Avios are a great option.  On the other hand, their distance based award charts favor flying short distances.  I need a currency that works well for very long flights.  Still, a 40% bonus can go a long way towards erasing Avios' inadequacies.
The first trick was to find likely routes to plug even if I didn't have final plans in place.  The next trick was to find OneWorld awards that were actually available during the likely dates of travel.  Then, I had to find whether Avios could be used to book those awards at decent value.  Finally, I had to have a pretty good idea of the exact number of Avios I'll need.  I didn't want to transfer more Citi points to Avios than I'd actually use.  I still have other plans for the remaining Citi points!
I wish I could give you details about what I found, but I don't want to give too much away to Stephen and Nick just yet.  Plus, I haven't booked all of my flights yet so the last thing I need is for readers to snap up the award space before I have a chance to!  Anyway, I will tell you that I found an excellent way to cross between Europe and east Asia with Avios for a total of 56,000 points.  That means that I only had to transfer 40,000 Citi ThankYou points thanks to the 40% transfer bonus.  The trip will involve two flights on an excellent business class product.  One flight isn't necessarily great value until one considers the 40% transfer bonus.  The other flight offers incredible value.  I'm pretty sure I found an award pricing error that makes this flight a fantastic value, even without any transfer bonus in place.  I will eventually reveal this deal to members of our Frequent Miler Insiders Facebook group.  I don't want to publish it on the blog directly because that would inevitably cause the loophole to close quickly.
In summary, for the 3 Cards, 3 Continents challenge I decided to transfer 40,000 of my 84,000 Citi points to Qatar Avios while the 40% transfer bonus was still in place.  This gave me 56,000 Avios, which I believe will be enough to plug the biggest current hole in my expected Round the World itinerary.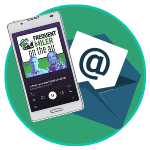 Want to learn more about miles and points?
Subscribe to email updates
 or check out 
our podcast
 on your favorite podcast platform.