One of the benefits of a number of premium credit cards is concierge services — essentially a contact point that can handle a number of different types of arrangements, from restaurant recommendations/reservations to more oddball requests like finding a specific hard-to-find gift. Back before I had a premium card, I wondered if these services added much value. My real-life experiences with the Amex Platinum concierge have been a mixed bag. Personally, I haven't found concierge services consistent enough to assign any real value-add to them, though that's not to say that I haven't had them come through with a few small wins.
Amex Platinum Concierge "wins"
A few years ago, I contacted the Platinum Concierge because it was my mother's birthday and I had failed miserably as a son been a bit busy and forgotten neglected to order the gift I intended on time. Late on the night before her birthday, I emailed the Platinum Concierge asking if they could make arrangements for flower delivery and an edible arrangements fruit bouquet. I gave them a fair bit of guidance as to preferences along with price caps that I thought would give them plenty of flexibility while also giving some definition to what I wanted. Part of the reason I contacted the Platinum concierge was out of curiosity as to how they would do, but I also contacted them knowing I would be in video conferences all morning on the day of her birthday, without much time to make phone calls/place orders. The end result was a smile on mom's face – she loved it.
But truth be told, it didn't save me much time at all. In my initial email, I explained as much as I knew about my mother's floral preferences and asked the Platinum Concierge to just use their judgment on an arrangement up to a specific dollar figure. Instead, they told me there were too many options to choose one for me and they sent me a list of links to bouquets from which to choose. It ended up taking four or five emails back and forth and a phone call to verify my payment information to get this done. Again, the end result was a happy mom — but I don't think the concierge saved me much time, and I lost out on opportunities for Extreme Stacking 1800Flowers.
On the other hand, the Amex Platinum Concierge has saved me some time on hard-to-get restaurant reservations a couple of times. A couple of years ago, my wife and I and a friend of ours planned to run the Chicago marathon. As an excuse to splurge motivation to train for a 26.2 mile race, we wanted to eat at the kitchen table at Alinea, Chicago's three-Michelin-star restaurant that has been ranked among the best restaurants in the world (check out Chef's Table Season 2 Episode 1 on Netflix if you're interested in getting a visual taste of Alinea).
The trouble is that Alinea only releases reservations a couple of months in advance and they don't do it on a predictable schedule. I contacted the Platinum Concierge and they were able to monitor availability and call me the day that Alinea released tables for my preferred dates to confirm my time and payment details. I probably could have monitored this myself, but it was helpful to have someone else watching for it and not to have to worry about missing a Twitter notification on my phone. Dinner was awesome. We got the night we wanted and even lucked out as there was a small mistake that led to a free white truffle course that had initially been offered as a $125-per-person upsell (we had politely declined, but chef Grant Achatz gave it to us for free when one dish didn't get executed the way they intended).
I've used the Platinum concierge for other restaurant reservations a number of times and have saved myself phone calls to look for availability and change/cancel as needed. On the other hand, I emailed a few weeks in advance to try for reservations at The French Laundry (knowing chances were slim just a few weeks in advance). There was nothing available at the time. I was told that the concierge would check back regularly for cancellations, but I never heard again. It's possible that nobody cancelled or it's possible that my request fell through the cracks — I didn't try to follow up on that one.
Platinum Concierge luggage fail
However, despite a couple of small wins, I've been underwhelmed a few times. Last fall, we went to Europe. One of our suitcases had taken a beating and was beginning to fall apart before the trip, but we figured it would make it through one last hop across the pond and back. We were wrong. The zipper all but fell apart at our first stop in Mallorca. The end piece that prevents the zipper from zipping off the suitcase had broken off, so we were being very careful not to pull the zipper all the way to the end. As we were leaving Mallorca for London, we asked a bellhop at the Park Hyatt Mallorca if he could get us some tape to seal off the end of the zipper because we didn't want to pull the zipper off. He was happy to help us…..pull the zipper off the bag completely, exactly the way we explained we were trying to avoid. Stuck with a suitcase we could only unzip, we needed a replacement ASAP.
Luckily, I knew exactly what we wanted.
A couple of years ago, we bought Muji suitcases in Japan and despite our initial hesitance on a brand we had never heard of at the time, we've come to love our Muji bags. It's true that we had destroyed the one we were replacing, but we attributed that to our own abuse (overstuffing, lack of care when opening/laying it down, etc). The problem was that we were traveling to London and needed a replacement pronto. The Muji UK website indicated that delivery would take 7 days, and we didn't have 7 days before our next flight onward from London. I sent the following email to the Platinum Concierge.
Dear Platinum Concierge,

I'm hoping you can help me fulfill a somewhat urgent request. I'm in Palma de Mallorca, Spain right now and the zipper on my suitcase has broken beyond repair. I got the suitcase wrapped so I can fly from here to Zurich to London tonight/in the morning, but I'm going to need a replacement before I leave London next week. I'm wondering if you can find the replacement I'm looking for and get it shipped to my hotel in London before my departure.

I'm looking for a Japanese brand called Muji. I'd like the black 62L hard side trolley case. I'll be staying at the Conrad London St. James from September X-Xth. I'd need the bag to arrive there by Tuesday. I'd love to figure out the most cost effective option, whether that's getting it shipped to the Conrad or I could pick it up somewhere in London if you can find it available. If you can get it delivered to the Conrad for under $250 total, send it to the Conrad. If delivery is more, if you can find it somewhere that I can pick it up in London for $250 or less, that's fine with me. If neither is possible, I'm willing to pay up to $300 to have it delivered to the Conrad. I'll trust your judgment, please go ahead and make it happen however you deem best and I'll be thankful for your help. As time is of the essence, please don't wait for confirmation from me – you have my authorization for up to $300 to be charged to my Business Platinum for this. If it's a few bucks more (like $305 or $310), I'll live with that as well. The most important thing is getting a bag on time. Thank you very much for your time and assistance.

Sincerely,

Nicholas Reyes
Note that at the time, the bag was going for a bit less than in the current screenshot above, so those prices were on par with Muji's selling price plus something for shipping/delivery. I knew that they probably wouldn't charge this to my card without speaking to me over the phone, but I figured I'd take a shot at it. I received an email back later that night:
The next morning, I called while waiting at the Swiss lounge at Zurich airport. I had trouble calling over the wi-fi and ended up just using T-Mobile, figuring that even though I would be charged by the minute, the call shouldn't take that long. I expected that an agent would see all of the information from my request and just need me to verify payment information.
Unfortunately, it wasn't quite that simple. The agent with whom I spoke didn't immediately have the details of my request. I ended up needing to explain everything again and to verify my card information. I explained that I was calling internationally and was looking for this to be completed without a long call. After being put on hold several times and spending more than 30 minutes on the phone, the rep told me that the only way to get the suitcase was to order it through Muji's website, delivery wouldn't be guaranteed in time, and they don't take American Express online so the Platinum Concierge couldn't help me even if there had been enough time. I wasn't very happy that I'd spent 30 minutes on an international call to be told what I'd think someone could have found out in a few minutes of research before getting me on the phone. Of course, I was also annoyed at myself for not having looked far enough into the Muji site to realize that they don't take Amex. Whoops.
I next pulled up Google Maps. The phone rep had told me that the only option would be to order online. Curious as to whether he was correct, I looked to see if there were any Muji stores within a reasonable distance from my London hotel.
Three tenths of a mile. A six minute walk. I looked up the number and called the store and in less than 3 minutes verified that they had the bag I needed at the price point I wanted. Lesson learned: never underestimate the power of the Google.
For fun, I emailed the Citi Prestige Concierge a few weeks later with the same exact request to see how they would handle it. They also directed me to Muji's website, without any mention of the store down the block from my hotel.
Bottom line
I've used the Platinum concierge to make restaurant reservations many times and I've had some success with requests like floral delivery. While I think concierge services can be useful in some situations, I generally haven't found measurable time savings over doing it myself. With more complicated requests, I've found that I'm probably better off just Googling it and figuring it out myself. While I like having the concierge as an option in a pinch, I keep expectations low and hope for the best.
I'm curious about reader experiences: Have you used credit card concierge services? What are your success / failure stories?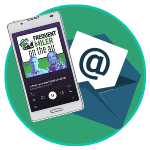 Want to learn more about miles and points?
Subscribe to email updates
 or check out 
our podcast
 on your favorite podcast platform.