This Perpetual Point Machine is best with two people working together.

In previous posts (such as this one), I defined the Perpetual Point Machine (PPM) as "a scheme in which, after a little push, hotel points and/or airline miles are accrued over and over again, forever, with little or no additional work or money." We have yet to identify a perfect PPM, but it has been fun and rewarding pursuing it. Today I'll describe a PPM that requires a little team work.
Gift Card Harvesting

Yesterday, I showed how it is possible to grow the value of gift cards over time (see Gift Card Harvesting). The idea is to buy Sears gift cards, use them to buy EBay gift cards at Kmart, and then use the EBay gift cards to buy discounted Sears gift cards. With the addition of 2% back in EBay Bucks, you will end up with more money than you started with! There are a few problems with this technique, though: 1) Not all Kmart stores / cashiers allow buying gift cards with gift cards; 2) Not all EBay gift sellers are honest (they can sell you a gift card with $0 balance, for example); and 3) There is no guarantee that Sears gift cards will be available to buy on EBay (especially if a lot of people start doing this trick!). I will explain soon how these issues can be overcome, but first let me remind you of another scheme:
Buying Miles

Last week, I wrote a post about how to buy miles cheaply (see Buy Miles for 1.2 Cents or Less). The idea there was to buy Sears gift cards for 6 to 10 extra points per dollar through the Ultimate Rewards Mall, then use them to buy more valuable gas cards (BP, for example) at Kmart, and then sell them through a service like PlasticJungle. As with Gift Card Harvesting, there are a few problems with this technique: 1) Not all Kmart stores / cashiers allow buying gift cards with gift cards; 2) From reader comments, it seems that not all Kmarts carry gas cards; and 3) Some people have reported having very bad luck with PlasticJungle. Now let's see a way to overcome these issues:
Working Together

To make this PPM viable, you need two people: a gift card harvester and a mile buyer. The gift card harvester needs to live or work near a Kmart that carries EBay gift cards and is willing to let you buy them with Sears gift cards (Kmart is owned by Sears and their gift cards are interchangeable). So, this PPM doesn't avoid the problem of finding a way to buy gift cards with gift cards, but only one person in the scheme needs to be able to do so. Both people need EBay accounts (you must be at least 18 years old to have one).
Here is what to do:
Step 1: Both Buy Sears Gift Cards through the Ultimate Rewards Mall

On December 9th, all Sears' purchases through the Ultimate Rewards Mall are awarded 10 points per dollar. This is the day to buy them! The mile buyer, in particular, must make sure to buy the highest $ value cards allowed ($500 each).
Step 2: Gift Card Harvester (GC Harvester) upgrades Sears gift cards to EBay cards at Kmart

See this post for more details about this step.
Step 3: Mile Buyer lists a $500 Sears Gift Card for sale on EBay

Set the "Buy it Now" price at $490 (or whatever amount both of you agree to).
Step 4: GC harvester buys the gift card through EBay

The gift card harvester needs to be ready to go as soon as the Sears card is listed because you don't want anyone else to snatch it up! By selling a high dollar value item at a fixed price, the seller saves a bit on EBay seller fees. In this example, if the card is sold for $490, the buyer will get $442.59 after EBay and Paypal fees are factored in. This is 90.3% of the selling price or 88.5% of the card's face value. Remember though, that the Sears cards were bought through the UR Mall and with a rewards credit card (ideally the Chase Sapphire Preferred). This way, the buyer receives 11.49 points per dollar spent on Sears gift cards. Since points are worth more than a penny each, the mile buyer comes out ahead. Meanwhile, the gift card harvester has just increased the value of the gift card by $19.80 ($10 by buying at a discount and $9.80 in EBay Bucks).
Step 5: Delivery

One of the hidden fees in selling things on Ebay is the cost of shipping whatever you sell. Ideally, the friends working together on this PPM live or work near each other and can simply hand over the purchases. This way, shipping fees are nonexistent and there is no danger of losing things in the mail.
Step 6: Repeat

Steps 2 through 5 can be repeated until the Mile Buyer has sold all of his/her gift cards. Note that EBay only allows you to list one gift card for sale at a time so you really do need to do this sequentially. If you want to go back to step 1 and buy more Sears cards, note that the value of buying gift cards will drop after December 9th (probably back to 6 points per dollar). I expect (and hope!) that there will be more 10 point promotions in the future, though.
Variations

The mile buyer can do even better with this PPM if he/she becomes a "Top rated seller" on EBay. In this way, they will get discounted fees and so earn more with each transaction. The rules for becoming a top rated seller can be found here: http://pages.ebay.com/help/sell/top-rated.html
You might be tempted to play both parts of this PPM yourself. You could theoretically open two EBay accounts under different names and do it all. I would advise against that, however. I'm pretty sure it would violate EBay rules and maybe even break a law or two. You really don't want to risk getting caught with something like this.
Analysis

I think this PPM is viable, but I have to admit I haven't tried it. I'm new to EBay so there could be additional "gotchas" that I haven't thought about. I also don't think the rewards here necessarily justify the effort involved. Most of the risk and work is on the side of the Gift Card Harvester so that person really needs to think about whether it is worth it to them. Let us know in the comments below what you think. Are you going to play this two player PPM?
Ultimate Rewards

Many schemes I have (and will) publish require access to the Ultimate Rewards Mall. In my opinion, the best option for getting access to the mall is the Chase SapphireSM Preferred Card. If you don't already have one, you can sign up with this link. Even if you don't want to try any Frequent Miler schemes, this is a great card. The signup bonus alone is worth $500 in cash back, or $625 in travel booked through Chase, or more than $1000 in travel if you convert the points to United Airlines miles and/or Hyatt points. That last point is really key to the value of this card: Ultimate Rewards points earned with this card are instantly transferable to a number of airline and hotel programs. So, you can shop around to find the best miles and points redemptions before transferring your points and in that way get some incredible values from these points! I will get a small commission if you use my link, but you'll get the same best offer available anywhere. I promise I would recommend this card with or without the referral commission. In fact, I have recommended it many times prior to my signing up for a referral network.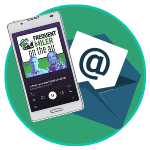 Want to learn more about miles and points?
Subscribe to email updates
 or check out 
our podcast
 on your favorite podcast platform.