The points parade marches on.
I was going through credit card statements the other night when I realized that the annual fee posted on my wife's Platinum card. In late 2020, she had opened the vanilla Platinum card via the 100K + 10x offer that we wrote about extensively (long since expired, but even better you can get 125K + 15x at the time of writing – details here). Yesterday morning, she chatted to see if there were any retention offers available and that worked out very well. If you opened a Platinum card around a year ago (many readers did), it is well worth chatting before closing to see what they can do.
Too many Platinums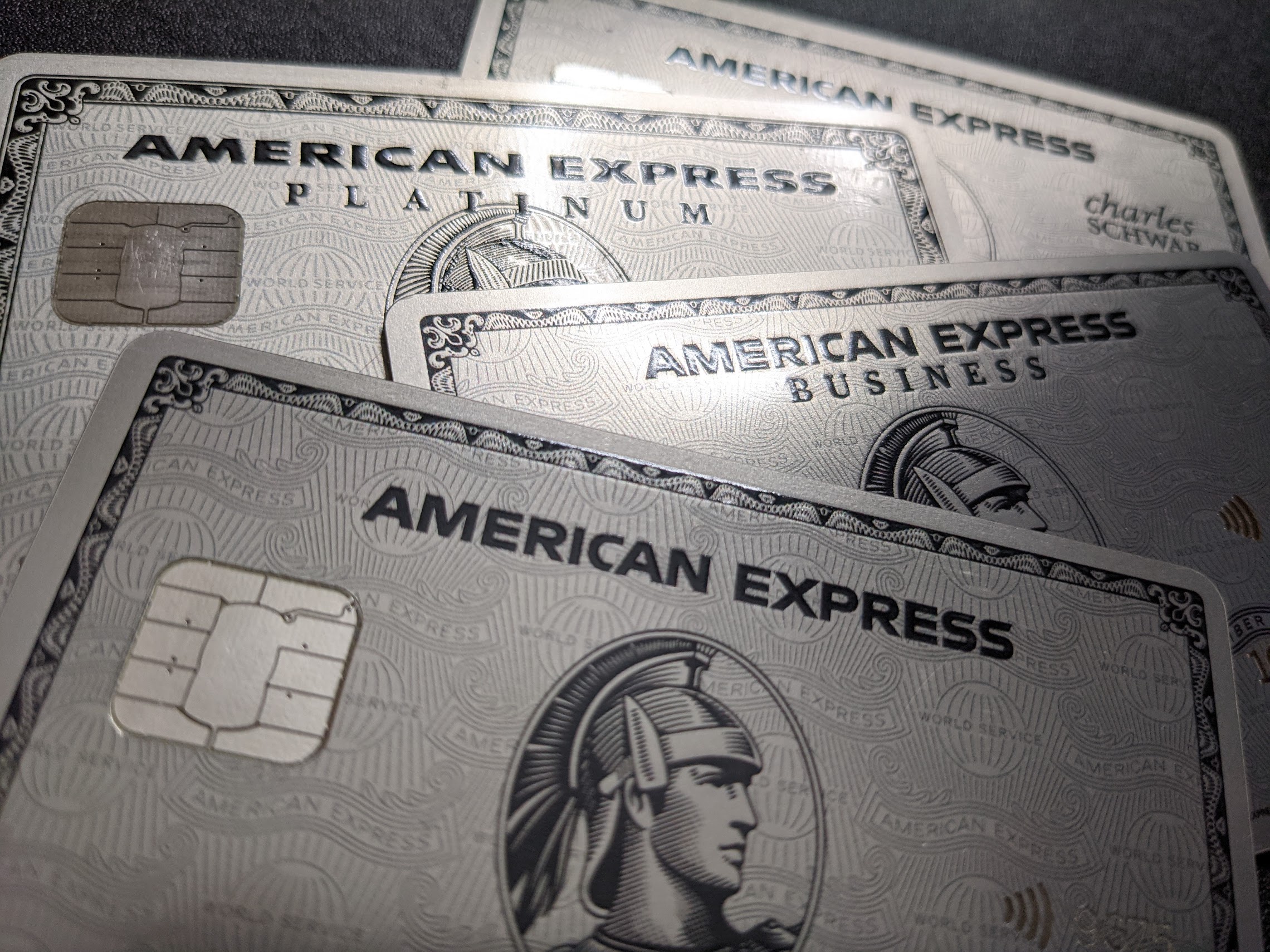 Between my wife and I, we currently have four Platinum cards open (three personal and one business). That's a lot of annual fees for benefits that overlap in many ways.
It therefore made sense to consider dropping one of the Platinum cards. Which one to drop and when is sort of an interesting question because while the annual fee on the Platinum card increased to $695 earlier this year, the new fee only kicks in on renewals as of January 1, 2022. That means when my wife's annual fee posted late last month, it was "only" $550.
That lower fee makes it slightly easier to justify keeping the card, but only slightly when considered in the larger context of the the barn full of ultra-premium credit card studs in our stable. Dropping the recently-renewed Platinum card now might make sense.
That's why my wife chatted for a retention offer. Sure, we can eke some value out of the annual credits and I'm happy to buy myself something I don't need at Saks now and then, but to justify keeping the card we'd need something more.
Asking for a retention offer via online chat
I've written in the past that Amex retention specialists are available via the chat function during weekday business hours (I believe from 9am to 5:30pm Monday through Friday). You can of course call and speak to a retention person, but if you're like me you may appreciate something that can be done with half a brain while you are multi-tasking.
My wife logged in to her account and pulled up the chat tool in the bottom right corner. She told the automated chat responder that she wanted to speak to a representative and then wrote that the annual fee on her Platinum card recently posted and she hasn't been traveling because the kids can't yet get vaccinated (true) and that she was leaning toward cancelling that Platinum card unless there are any offers that make it more attractive to keep.
The initial rep who picked up the chat had to transfer the chat to a retention specialist. That specialist asked whether my wife was familiar with the newly-enhanced benefits as of July 1st. Before my wife even finished typing a response to say that she was aware and it wasn't tipping the balance for her, the rep came out swinging with an offer for 55K points after $4K spend within 3 months of accepting the offer.
That sounded great — 55K after $4K in purchases is more like a new card welcome offer — in this case without opening a new account. At a base level, the points are worth $605 to her since she also has the Schwab Platinum card and can redeem for deposits to her brokerage account at a value of 1.1c per point. She gladly accepted.
The representative sent through some disclosures about how my wife was accepting an offer to keep her account open and how the long claw of the Amex rewards abuse team would find her even in the darkest hiding places if she tried to close this account before 12 months pass (in hindsight, I guess that whole bit about the claw was just implied). My wife agreed to keep the account open and the offer was activated.
I've noted this in the past with other issuers, but for those who might wonder I'll add that you do not need to have paid your balance to zero to discuss closing the account and retention. I used to think that a retention specialist wouldn't take you seriously if your account had a balance, but that wasn't the case. We had made some purchases during my wife's current billing cycle which won't be due until sometime in January and that didn't make any difference. Again, that bit of knowledge is probably second nature to some readers, but at some point in the past I would have assumed that I needed to pay and wait for the payment to clear before I could discuss canceling so I note this for those who would have made the same incorrect assumption.
A lucky stack with the old +4 referral bonus
Juicing things a bit farther, my wife had referred someone from this Platinum card with the referral offer that was around until 12/1/21 (since expired). That means she is currently earning an additional 4 points per dollar on all spend on up to $25K in purchases over the next couple of months.
The fact that she has that extra 4 points per dollar offer surely makes it sound crazy to consider cancelling, but because I am very fortunate to be a blogger we were able to get referrals and trigger the +4x offer on several cards. The truth is that we are unlikely to meet the full capacity that we have on the +4 offer as-is (and as I've previously written, stacking the +4x with additional cardholder bonuses on some of the business cards adds a lot of capacity to spend beyond 5x).
However, taken together with the retention offer, the +4 from the referral bonus will be great. Thanks to stacking these bonuses, the $4K in purchases required to meet this offer (if completed before her time runs out on the referral offer) should yield:
4K points at 1x (base earnings on spend)
55K points from the retention offer
16K points from the referral offer (+4)
Total = 75K points
That's awesome.
Bottom line
Getting 75K total points after $4K spend without opening a new account is terrific. In the end, that's an average of 18.75 points per dollar spent assuming we complete the spend while her +4 bonus is active. The nice thing is that this 18.75x is on all purchases. Looks like we won't miss the 19x that I've been earning at small businesses and restaurants on my Platinum card too badly.
I know that many readers must be in a similar boat with a Platinum card opened about a year ago thanks to the increased offer of that time and a chance to triple dip annual credits by applying in December. If you were considering canceling after using some 2022 credits in early January, it might be worth chatting with a representative and giving Amex an opportunity to change your mind. They might just invite you to march back into the points parade.