In this post, I'll make the case that nearly everyone should sign up for the Platinum Card from American Express.  Now.  For many frequent flyers, the Platinum card is great thanks to its many travel perks.  But with the current offer, I think that this card makes sense to get (for a year) even if you don't travel at all.  Note: This post has been updated from the original and now includes the fact that the 100K + 10X offer is available with an additional $200 rebate as a kicker…
I don't receive any compensation from these sign-ups.  It's simply an amazing deal that many have overlooked due to the $550 price tag.  If you can float the $550 for a while, you should not overlook this opportunity…
Overview
As I write this, the incredible 100K + 10X offer for the Platinum Card from American Express is not only still available, but it now includes an additional $200 rebate for Home Furnishing purchases!  Via select referrals, the offer is available to anyone who wants it.  There's no need to wait to be targeted or to use private browser windows.  You'll find the 100K + 10X offer link here: The Platinum Card from American Express.
Here are the basic details of what you need to know:
Offer link can be found here: The Platinum Card from American Express.
$550 annual fee is not waived.
Earn 100,000 Membership Rewards points after $5,000 spend in 6 months
Earn 10 points per dollar on eligible purchases at US gas stations and US supermarkets on up to $15K in purchases in the first 6 months.
Earn Up to $200 back on purchases at select U.S. home furnishing stores within the first 3 months of card membership.  Eligible U.S. home furnishings stores include: Lowe's, The Home Depot, Bed Bath & Beyond, Anthropologie – Home & Furniture, CB2, Crate and Barrel, Crate and Kids, Terrain, and The Container Store
If you were to spend $15,000 in the first 6 months at grocery stores and gas stations, you would end up with 250,000 points: 100,000 welcome bonus points + 150,000 from $15K of 10X spend.
The Platinum card is a "pay over time card" which Amex used to call a charge card.  This means that it is NOT subject to Amex's 4 or 5 credit card limit.  Instead it is subject to Amex's 10 charge card limit.
140K Easy Points
Imagine that you spend only $150 per week at grocery stores and gas stations combined.  If you use your new Platinum card for that spend, then you'll spend at least $600 per month or $3,600 in 6 months in the 10X categories.  Assuming you spend enough in other categories to earn the 100K bonus (which requires $5K spend in 6 months), you'll end up with over 136,000 points.  Those who spend more at grocery stores and gas stations can max out the welcome bonus with a total of 250,000 points after $15K spend at grocery stores & gas stations.
For those who don't spend a lot for groceries and gas stations, it's important to understand that ~140,000 points is still a fantastic haul.  The fact that you won't be able max out the 10X earnings shouldn't dissuade you!  For years, it was news when people were targeted for a simple 100K offer for this card (without 10X earnings).  Now, everyone can get in on it, and the 10X earnings are a fantastic icing on that cake.
Based on our Reasonable Redemption Values, 140,000 points are worth at least $2,170 toward award flights (after transferring points to valuable airline partners).  Alternatively, it's possible to cash out those points for $1,750 dollar (more on this later in the post).
Potential 55K Additional Easy Points
Once your card is open, you should log in and check your refer-a-friend offers.  If you're very lucky, you'll find an offer like above.  The offer you're hoping for states that you can earn 30,000 points and your friend can earn 100,000 points.
When I first signed up for my card, I didn't see this refer-a-friend offer.  About a month later, though, this offer appeared.  So, keep checking!
If you are lucky enough to get this offer, it should be easy to find friends or family members willing to sign up with your link (share this post with them so they can see how lucrative it is!).  You can only earn 55,000 points per card via referrals each year, so you'll max out your earnings with only 2 successful referrals.
What if you don't have friends willing to sign up?  We're here to help.  Join our Frequent Miler Insiders Facebook Group, and then add your 100K Platinum referral to the bottom of this Facebook post.  We have been regularly rotating the referral offer shown on our blog based on referral links found in that thread. In this way, those in our Facebook group who were lucky enough to have these referrals have been able to easily max out their 55K in earnings.
Now: Up to $1,040 in Cash Rebates (Limited Time)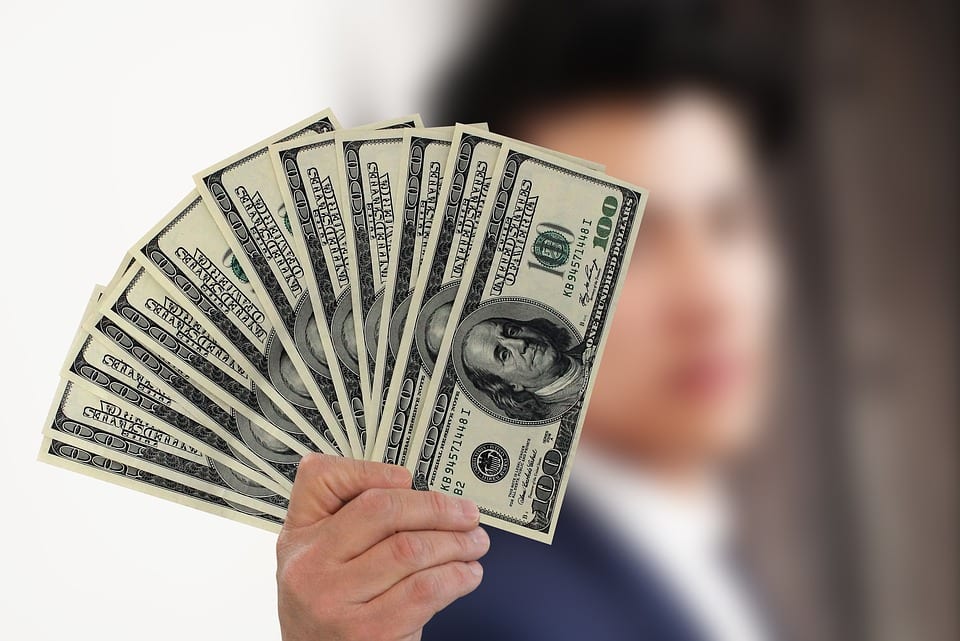 Besides the points earned, another great reason to sign up for the Platinum card is to get in on the many rebates available to cardholders.  If you get the card before the end of April and plan to cancel after 12 months to avoid the second year annual fee, you can rake in a lot of money back!  Here's a summary…
$200 on purchases at select U.S. home furnishing stores: Within the first 3 months of card membership, you'll get up to $200 rebated for spend at Lowe's, The Home Depot, Bed Bath & Beyond, Anthropologie – Home & Furniture, CB2, Crate and Barrel, Crate and Kids, Terrain, or The Container Store.
$180 $90 in Paypal rebates: Through June 2021, American Express is offering an automatic $30 per month rebate for all spend that goes through Paypal.  For those who get the card in April, this amounts to an easy $90 in rebates!
$200 in Uber / Uber Eats credits: The consumer Platinum card offers $15 per month Uber credit ($35 in December).  This credit can be used for Uber or Uber Eats food delivery.  You also get 12 months of free Uber Eats Pass for free delivery and other perks.
$400 in airline fee rebates:  Amex gives Platinum cardholders $200 per calendar year in airline incidental fee rebates.  Even if you don't fly this year, there are ways to earn the credits.  See: Amex Airline Fee Reimbursements. What still works?  Earn $200 this year and another $200 early next year.
$150 in Saks rebates:  Amex gives consumer Platinum cardholders $50 in Saks Fifth Avenue rebates January through June each year and again July through December.  It's possible to earn $50 three times between now and early next year.
Amex Offers: Many other rebates are available through Amex Offers that can be loaded to your account.  I expect we'll see a number of fantastic offers this year, so keep your eye out for these (we'll post about them, of course!)
Use Points for Flight Awards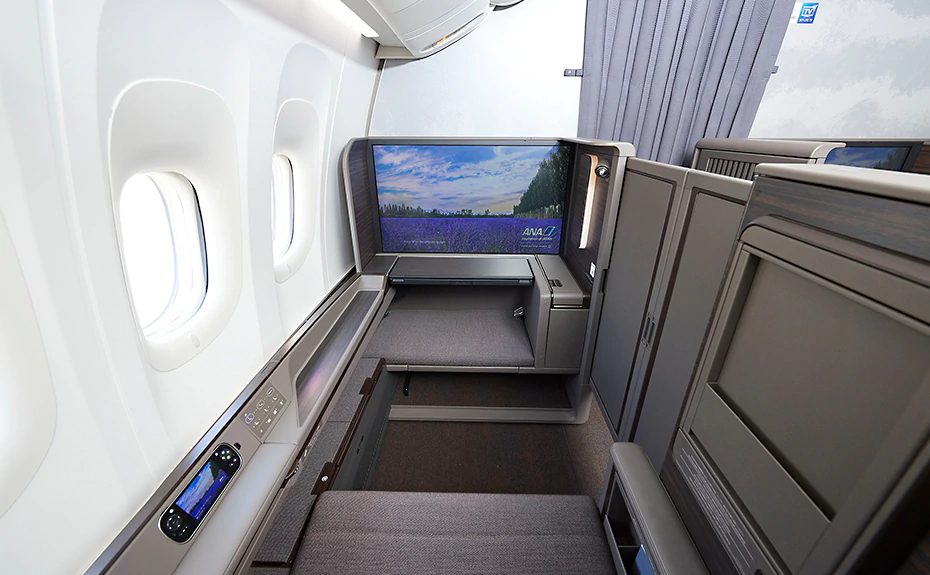 The best way to use Membership Rewards points is to transfer to airline partners when you find valuable award flights.  Here are a few examples of how you could use your points towards incredible value:
Transfer to Virgin Atlantic in order to book round-trip ANA First Class between the US and Japan for 110,000 or 120,000 points.
Transfer to ANA for various purposes:

ANA charges as few as 115,000 miles for an around-the-world business class ticket!  See this post for details: Around the world in business class for 115K [Sweet spot spotlight]
ANA charges just 88K round trip for business class Star Alliance awards from the US to Europe.
ANA charges 75K round trip between North America and Japan for business class flights on ANA metal during low season, 85K RT during regular season, or 90K RT during high season.
ANA charges only 104K round trip for business class Star Alliance awards from the US to Africa, including South Africa.
See this post for many more ideas: Amex Membership Rewards sweet spots
Use Points for Hotel Awards
Point transfers to hotels tend to be far less lucrative than transfers to airline programs, but there are some opportunities for good value.  Amex usually offers 2 Hilton points for each Membership Rewards point, but they also frequently offer transfer bonuses such that you can transfer 1,000 Membership Rewards into 2,800 Hilton points.  When that bonus is available (which it is at the time of this writing), it's possible to transfer 140,000 Membership Rewards points into 392,000 Hilton points.  Thanks to Hilton's 5th Night Free awards, 392K points would be enough points for 5 nights at almost any top-tier Hilton in the world when standard rooms are available.  Most Hilton hotels top out their standard award rates at 95,000 points per night and so a 5 night stay (with 5th Night Free) would cost 95K x 4 = 380,000 points.
A Lucrative Cash-Out Plan
A different American Express Platinum card, the Schwab Platinum Card, has a standard welcome offer: 60K points after $5K spend (found here).  In addition to offering the same perks and rebates as the vanilla consumer platinum card described earlier in this post, the Schwab Platinum card makes it possible to cash out points for 1.25 cents each via its "Invest with Rewards" feature.  And here's the best part: the two Platinum cards are considered separate products, so you can have both.
You do need a Schwab brokerage account in order to qualify for the Schwab Platinum card.  If you don't already have such an account, you can earn up to $500 by using a refer-a-friend link and depositing money to the account:
Here is my referral link.  Unfortunately for me, Schwab doesn't offer a bonus for the person referring others.
Timing your Schwab Platinum sign-up.  You could sign up now in order to get in on the $30 per month Paypal rebate that is available through June.  I think that a better play, though, is to wait and sign up when you are ready to cancel the generic Platinum card.  The Platinum cards truly have some very nice travel perks (such as airline lounge access) that might come in handy and so this is a way to keep those perks active for two full years without paying a second year annual fee.
Once you sign up for the card and complete the spend requirements, you'll earn at least 63,000 points from the Schwab card.  When combined with the points from the 100K + 10X offer described earlier, you should have over 200,000 points in your account (Amex automatically combines all Membership Rewards points for you).  You could then cash out those points with the Schwab Platinum Invest With Rewards feature.  Each point is worth 1.25 cents this way.  In other words, you can then cash out your 200,000 points for $2,500.  See: How to convert Amex Membership Rewards to cash with the Schwab Platinum card.
Don't Sign Up If…
While I think most people would do very well to sign up for the Platinum card right now (and maybe the Schwab Platinum later), not everyone should.  Don't sign up if…
You can't float the $550 annual fee.
You can't meet the minimum spend requirement.
You know you're not disciplined enough to cancel the card next year (and you don't want to pay the annual fee each year).
You've signed up for the Platinum card recently (see: Bending Amex's Lifetime Rule)
Conclusion
As shown above, the Amex Platinum 100K + 10X offer is a fantastic deal even if you have no plans to travel now or in the future.  Yes, you do have to put up $550 to get started, but it gives you the opportunity to rake in far more money and rewards.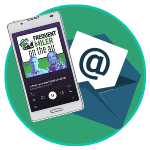 Want to learn more about miles and points?
Subscribe to email updates
 or check out 
our podcast
 on your favorite podcast platform.