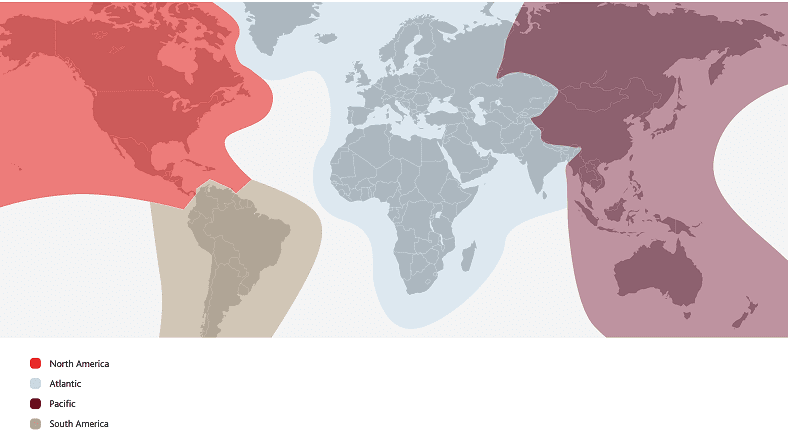 Air Canada Aeroplan has announced yet another new partnership today, this time with Air Mauritius. Effective today, members can redeem miles on both Oman Air (previously announced) and Air Mauritius. This combination gives Aeroplan even further reach to exotic destinations in the Middle East, Indian Ocean, and beyond.
Air Mauritius added
I am particularly excited to see Air Mauritius added as this should open some at least slightly easier options for getting to exotic destinations like the Seychelles, Réunion Island, Madagascar, and more. As of today, Aeroplan members can redeem miles for economy and business class awards (it looks like they don't operate a first class cabin) and will be able to earn miles on Air Mauritius flights beginning in early 2022.
When I browsed the Wikipedia page for Air Mauritius destinations, I was surprised to see both some reach in Europe and in Southeast Asia in addition to the more exotic destinations in the region. Since Aeroplan allows you to mix partners on an award, that should make connecting to Air Mauritius as practical as getting to that part of the world can be.
As you would expect, you will be able to book both Air Mauritius and Oman Air flights directly on AirCanada.com and mix and match with other partner airlines. That's awesome.
Oman Air added today also (as expected)
As they had previously announced with the Aeroplan credit card launch, today Oman Air has also been added as an Air Canada Aeroplan partner. Members can now both earn and redeem miles with Oman Air — including redemptions for award tickets in first, business, or economy class.
Oman Air's first class looks pretty awesome, so this adds a new luxury option that will appeal to those looking for the fanciest ways to fly. And once again, the route network adds a lot of connectivity for those looking to get to destinations without much Star Alliance service.
Bottom line
Overall, it is great to see Air Canada continue to build a stronger program with what I believe is the largest number of partnerships of any airline program in the world. Based on the credit card media event, I don't think they are done: I expect that we'll hear about another new partner in the weeks or months to come. While award redemption rates have increased in many cases with the new Aeroplan, the ability to easily book such a wide range of partners online and mix and match both Star Alliance and other partners on a single award is a huge strength. If and when Air Canada launches the award booking tool that allows you to customize your routing as they hinted at when the new program launched, they are going to be leaps and bounds ahead of many competitors.