Every other week Nick and Greg tackle reader questions about earning miles without flying, rewards cards, loyalty programs and more. This week they kicked things off discussing Amazon Prime Day, then moved into reader questions including Amex +3 Everywhere and more. You can watch the full episode below, or click the timestamp links to navigate to each specific question in Youtube.
Here are the questions they tackled this week with timestamps for the exact spot within Youtube.
7:30 – ​I downgraded CSR to freedom in August after using $300 credit and getting AF back. Have since switched to flex. Am I going too far if I now switch to CSP to refer P2?
9:10 – ​Is there any advantage to splitting your chase online account, ie having one online account for personal cards, and one online account for each business. Are there any disadvantages to doing this?
11:06 – ​Can you get frequent flyer credits for two different airlines for outbound and inbound flights on the same reservation
12:23 – ​Long story but have 108,000 KLM points. Interested in travel to Ireland, Scotland, Australia, Hawaii….any good way to use those points to make it to those destinations?
17:27 – In the past, AMEX hasn't given retention offers for consecutive years. Do you see that changing due to COVID? I got a 15k for 2k on the Gold last year. I picked up Chase Unlimited 5x on groceries.
22:12 – Also, I am a visual learning and I would think I'm not alone in this. Would you consider doing a video of how to use the Hyatt spreadsheet. I read the post and I'm still lost. Thanks in advance.
23:05 – ​Do you know when Marriott five 50k cert offer expires? Someone on DoC said they got a mailer that says "apply by 10-21." Any insider info into how far this will be extended?
26:22 – How long do you think Paypal Key will continue to work with Plastiq?
28:10 – I'm working hard to get Hyatt Globalist for next year. By math, I'll be at 36-40 nights at the start of next year. Do you see American offering status for globalist again with System wide upgrades?
30:50 – Given Pay Yourself Back, is there any reason to use UR points for travel on the CSR site.
34:51 – I noticed Amex slashed the lump sum referral bonuses on exchange for a reduced amount plus 3x for spend. I think the lump sum referral schedule is much better. Do you agree ?
36:25 – ​is there a good way to buy Google play gift cards?I don't often see deals.
38:42 – P2 (player two) took a new job and is planning 50+ nights at Marriotts in 2021. Starting w/ no loyalty & planning to app for Amex Brilliant but is there an argument to app for Chase Boundless then PC to Ritz card?
45:02 – ​How much is "too much" to spend on Ink Cash for VGCs in a billing cycle? Trying to avoid attracting Chase's attention but want to maximize 5%. Assuming not cycling credit line. Thanks!
46:40 – Follow up to CSR – Freedom – Flex – CSP question: After referring P2 to CSP, I want to go back to flex. Still acceptable? Should I at least be sure to pay the CSP AF?
48:44 – I'm planning a trip to the Conrad Bora-Bora hopefully for sometime in 2021 is it worth making a speculative transfer from AMEX MR to Hilton given the transfer bonus going on this month
51:28 – ​I read that the Chicago Seminar is going online on OMAT and say that Nick and Stephen are speaking. I've never gone before and want to go and network with others. What will you be taking about?
53:58 – Should I save Hyatt TSUs as a globalist given the extension and hope for upgrades given covid?
57:02 – ​Why do bloggers recommend Cap One Venture when you can get the Citi doublecash for no annual fee? I get the sub but for actual use, it's not even close
1:00:54 – Thoughts on trying to MS with new 3x MR bonus? If Amex can be strict with MS, think it'll spread to non"special" situations?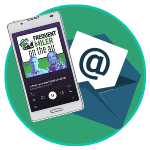 Want to learn more about miles and points?
Subscribe to email updates
 or check out 
our podcast
 on your favorite podcast platform.