This week's Frequent Miler on the Air ran long, but it's packed with stuff that's worth checking out. From Greg's storytime tip that might save you big someday to his theory on the Amex clawbacks and then from our discussion on the merits of the new Hyatt promo to a question of the week that may make you re-think your ThankYou point plans, there are some nuggets of wisdom to be found that are worth a listen. Watch, listen, or read on for this week's Frequent Miler week in review.
FM on the Air Podcast
For those who would rather listen than watch, the audio of our weekly broadcast is available on all popular podcast platforms, including:
You can even listen right here in this browser:
If you can't find the podcast on your favorite podcast platform, send us a message and let us know what you'd like us to add.
This week at Frequent Miler:
In loyalty programs:
We talked at length about this post and promo during this week's episode of Frequent Miler on the Air. In short, the promo looks pretty awesome, yielding the potential to use points for dining and other room charges at a value of 2c per point (in addition to a valuable return on award stays), but the utility is limited given the current state of affairs. If you have Hyatt award stays currently booked, you will surely be happy with the promo — but despite being pretty generous, I'll be giving it a pass.
A question during our live broadcast on Tuesday prompted a post: if you had to quickly move all of your points to a single transfer partner, which partner would you choose from each of the major transferable currencies? My picks might surprise you – heck, they surprised me. There's no doubt that my perspective is clouded by the pandemic, but here I make my case for my picks (and see Greg and I pick apart each other's picks during Frequent Miler on the Air above).
How can you earn Hilton Lifetime Gold Status? How many points per dollar do you earn on paid stays? Are transfers to airline partners worthwhile? This complete guide has everything you need to know about Hilton Honors (hint: there is no such thing as Lifetime Gold).
In credit cards:
Ugh. Amex has recently offered a bunch of bonus points for grocery store spend. Since grocery store spend has previously been safe, most of us wouldn't have thought twice about ramping up spend in that category — but moving forward, it will be hard to trust in a temporary Amex bonus again. Greg has a plausible theory about Amex and their relationship with MS that's covered in Frequent Miler on the Air above.
Greg recently took some flak from those who couldn't understand why he wouldn't use a 2x everywhere card rather than earning cash back. In this post, Greg basically makes the argument that since his transferable points balances are high, new points are worth less to him and therefore the opportunity cost of using a 2x card rather than a cash back card is too high. However, in Frequent Miler on the Air, I made the argument that it might not just be those in his shoes who should re-think 2x everywhere cards. If you could buy 100,000 ThankYou points or Membership Rewards points for $1,310 today, would you make that purchase today without a specific plan in mind as to how you'll use the points? If your answer is no, you should re-think that 2x everywhere card, because that's exactly the kind of trade it forces you to make (assuming you have the BOA Premium Rewards card with Platinum Honors available to you — if not, consider that the Discover IT in the first year makes a 2x card even more expensive).
Greg has put together a guide that he will work to keep updated with the latest information about purchase protection, extended warranty, price protection, and more. Which cards still offer a partial refund if the item you bought has dropped in price? If the item you buy as a 6-month warranty, will your credit card add an additional year or just double it to one full year? Bookmark this easy reference page for when you're making a major purchase.
Unlike with Chase or Amex, Citi does not have an easy way to keep points alive when you want to cancel one of their ThankYou cards. It can be downright tricky — and as we address in the question of the week in Frequent Miler on the Air, the consequences can really stink in some cases. See this guide for everything you need to know before you cancel a card or transfer points to another member.
---
That's it for this week at Frequent Miler. Check back soon for this week's last chance deals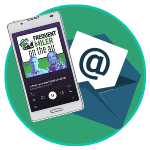 Want to learn more about miles and points?
Subscribe to email updates
 or check out 
our podcast
 on your favorite podcast platform.