There's an incredible deal available via Amex Fine Hotels & Resorts (FHR) at the moment when booking a stay at the Arizona Biltmore, a Waldorf Astoria property. In addition to the regular FHR benefits, you can get a $250 property credit which can be stacked with even more earning opportunities and benefits.
The Deal
Get a $250 property credit at the Arizona Biltmore property when booking via Amex Fine Hotels & Resorts.
Key Terms
Book from May 15, 2022 through October 4, 2022 for hotel stays from May 16, 2022 and completed by October 5, 2022.
Quick Thoughts
Booking hotels via Fine Hotels & Resorts always comes with a number of benefits:
12pm check-in, when available
Room upgrade upon arrival, when available (certain room categories are not eligible for upgrade)
Daily breakfast for two people
Complimentary Wi-Fi
Guaranteed 4pm late checkout
US$100 credit (what this benefit can be redeemed for varies by property)
You'll get all of those when booking a stay at the Arizona Biltmore, but if staying by October 5 you'll get an additional $250 property credit which it seems can be applied against any kind of room charges from food and drink to spa treatments and more. You can find the full list of available spa treatments here; there are several that cost less than $250 and so would be fully covered by the $250 property credit.
That's a fantastic deal seeing as room rates are available from as low as $299 per night, although they can go as high as $800+ per night.
If you have a personal Amex Platinum card, that comes with a $200 statement credit when prepaying for a 1+ night FHR stay or a 2+ night The Hotel Collection stay. If you've not yet used that benefit this year, you could therefore have a net cost of $99 + tax and get the the $250 property credit, $100 food & beverage credit, free breakfast and more – an incredible deal.
The potential deals don't end there though. If you have Hilton Gold or Diamond status, you'll get a $25 per person (limit of two people) food & beverage credit on top of those offered by FHR. You'll also earn double or triple points from Hilton's latest promotion provided you've registered for that.
If you'd like to have a longer stay, the Arizona Biltmore is classed as a resort by Hilton, meaning you can use the $250 Hilton Aspire resort credit at this property. You could therefore book an additional night at the hotel separately, but note that you wouldn't get any of the FHR benefits for that separate reservation.
For anyone in two player mode where each of you have an Amex Platinum and Hilton Aspire card, you could book four separate one night stays and pay for each night on the separate cards. Over the course of those four nights you'd receive the following statement and property credits:
$500 statement credit on the Aspire card from the resort credit
$400 statement credit on the Amex Platinum card by prepaying for the FHR benefit
$500 property credits from FHR
$200 food & beverage credits from FHR
Free breakfast on two mornings from FHR
$200 ($50 per day) food & beverage credit every day from Hilton Diamond status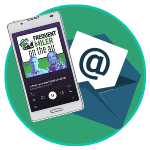 Want to learn more about miles and points?
Subscribe to email updates
 or check out 
our podcast
 on your favorite podcast platform.