Kimpton is a well loved chain of boutique hotels, most of which are in the United States.  A few years ago, IHG bought Kimpton.  That made it possible to use IHG points and free night certificates to book Kimpton stays.
Recently IHG moved to dynamic award pricing.  That is, the number of points required for any given night is no longer a fixed number.  Now, the price is whatever IHG decides it is.  This is both good and bad.  It's bad when IHG decides the price should be higher than usual, but it's good when the price is lower.  And there are two specific situations where dynamic pricing is particularly good:
Most hotels can now be booked for 40,000 points or less, at least on some dates.  IHG Free night certificates are capped at 40,000 points per night.  Previously that meant that you couldn't book any Kimpton hotels or other high end IHG hotels with those certificates because they were all priced at 45K points or more.  Now, in almost all cases that I've looked at, it's possible to find at least some nights that are priced at 40,000 points or less.  On those nights, it's now possible to use IHG free night certificates.
Fourth night free awards, which are possible if you have one of two specific IHG credit cards, can be "gamed".  If you position your award such that the first three nights are low priced, but the fourth night is high priced, you'll only pay for the low priced nights.  See this post for details: New IHG Sweet Spot — Dynamic Pricing + 4th Night Free For Huge Savings.
How I ranked Kimpton hotels
For this post I set out to find the best Kimpton hotels in North America.  To do so, I looked up the TripAdvisor ratings and city rankings for every Kimpton hotel in North America.  Since most Kimpton hotels have the same rating (4.5), I calculated each property's city ranking as a percentage: city rank divided by number of hotels in the city.  For example, for the Kimpton Gray Hotel I recorded a TripAdvisor rating of 4.5 and a city ranking of 12 out of 207 hotels in Chicago.  I turned this ranking into a percentage: 12 divided by 207 = 6%.  I used this city rank percentage to determine the best Kimpton hotels in North America (smaller is better).  Here we go…
Top 14 Kimpton Hotels in North America
Top 5 Kimpton Hotels in the Midwest & Toronto
Top 5 Kimpton Hotels in the Northeast
Top 11 Kimpton Hotels in the South
Top 15 Kimpton Hotels in the West
All Kimpton Hotels in North America, Ranked
These are too new for reviews, or not yet opened: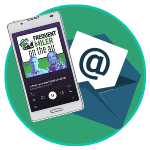 Want to learn more about miles and points?
Subscribe to email updates
 or check out 
our podcast
 on your favorite podcast platform.