Hyatt Diamond is one of the better, if not the best, hotel chain elite status available. Just the 4 annual confirmed suite upgrades alone (or as I call them, "sweet" upgrades) make Hyatt Diamond a true step above its peers. Some people prefer Hilton or swear by Marriott, but I'm a huge Hyatt fan. If it weren't for their smaller geographical footprint, I don't think I'd ever stay anywhere else.
Unfortunately the overly generous Hyatt Diamond Trial (which Greg the Frequent Miler wrote about last year) is no longer available to the general public, which means you (mostly) have to earn status the old fashioned way. Putting $40,000 spend on the Hyatt credit card does get you 5 stay and 10 night credits towards status, but other than that, it's pretty much butt-in-bed stays and nights.
(UPDATE: as of June 2015 the Hyatt Diamond Trial is back! Keep reading to see which of these tricks can be applied to the Trial as well.)
However, that doesn't mean there aren't a few ways to make those stays and nights add up a bit more quickly… and for a little less cash.
You'll need either 25 stays or 50 nights in one calendar year to get Hyatt Diamond status for the following year, but in my experience, it's usually easier to get to the 25 stay threshold than the 50 nights unless you tend to book long Hyatt stays. So these tips are mostly geared towards maximizing stay credits, though some of them can be used to increase nights as well.
Stack award stays with a Points + Cash night.
Unlike some hotel chains like Starwood, Hyatt does not credit reservations booked with award points towards elite status. But they do count Points + Cash reservations. So one obvious way of increasing your elite credits (other than just booking cash nights) is to use Points + Cash instead of only points.
But while Hyatt's Points + Cash chart can provide decent value, it can also get expensive pretty quickly, especially at a Category 6 or 7 property where the co-pay can reach up to $300 per night. Also, Points + Cash nights have limited availability, so you can't always get them for every night of a stay.
So what's the answer? Book an award stay… but add a single Points + Cash night to it.
If you've got a 3 night Hyatt stay planned, book 1 night as Points + Cash and the other 2 nights with just points. You'll get credit for the stay, which you wouldn't have gotten on a pure points booking, but you'll only pay for Points + Cash on one night.
You'll also earn points for the cash portion of the stay, plus you'll only need to find Points + Cash availability on any 1 night of the three. And on top of all that, the stay (and 1 night) will also count towards any ongoing Hyatt bonus promotions, such as the Stay More, Play More bonus that just ended a few weeks ago (don't worry, there'll likely be a new Hyatt bonus promotion soon enough).
You'll need to make two separate reservations for this, so make sure you book the same type of room on both reservations. Normally it's a standard room for both award and Points + Cash bookings, but don't forget to match the bed type as well. Then when you check in, just ask the hotel to keep you in the same room for the entire stay. In fact, in most cases the hotel will do this automatically without you even asking.
The obvious next question is… can you double dip this? Meaning for that 3 night stay, if you booked the first night as Points + Cash, the second as an award night, and the third as another Points + Cash night, would you get credit for two stays instead of one?
Unfortunately, Hyatt Gold Passport's terms and conditions say no.
While I haven't personally attempted this to see if Hyatt's computer is in fact crediting stays as per the T&C's, all reports are that it does, so we're out of luck on the double dip. But this is still a good method for picking up at least one stay credit for what is otherwise a points stay.
Alternating M life Hotels
In 2014 Hyatt and MGM introduced a partnership that allowed members of each loyalty program to earn points in the other when staying at Hyatt or MGM properties. MGM has about a dozen hotels in Las Vegas, including several fairly cheap ones on the Strip such as Luxor and Excalibur. If you link your Hyatt Gold Passport account to your MGM M life account, you'll get both stay and night credits for bookings at any of these MGM hotels.
(UPDATE: Mlife stays do NOT apply to the Hyatt Diamond Trial. You can only use Mlife stays to qualify for Diamond status if you're doing it the normal way with 25 stays or 50 nights in a calendar year).
But if you're in Vegas on a multi-night stay, with a little extra work you can maximize this even further, as I was reminded by my friend Debbie at Traveling Well For Less when we were all flying back and forth between Las Vegas and Philadelphia a few months ago for the #30KtoNowhere challenge.
We already know we won't get more than one stay credit for consecutive nights in the same hotel, even if we book multiple 1-night reservations. But we will get multiple stay credits if we switch hotels every night.
Sound like a pain? Not when you consider, for example, that the Luxor and Excalibur are right next to each other and often cost just $40 to $50 per night. Book alternating 1-night reservations at each of these hotels and just walk back and forth each day. It's roughly a 10 minute walk if you don't get distracted by the blackjack tables.
Granted, I probably wouldn't recommend this if you're traveling with a family of 4. But if it's just you or you and a companion and you've got a 5 night stay in Vegas, by switching back and forth you'll be 20% of the way to Diamond status by the end of your stay. You can also do this at Hyatt hotels in the same city, but rarely are two Hyatts within walking distance of each other.
Also, and this is super important, don't forget that MGM hotels are almost always much cheaper when booking on mlife.com. You'll need to be an M life member (which is free to sign up) and signed in to see the discounted rates. If you already have any sort of Hyatt status, you can sign up for M Life and link your accounts at the same time at the link page. But even without status, MGM hotels are almost always priced higher on hyatt.com than mlife.com, so book on M life instead.
And like most hotel loyalty programs, you will not get elite credit or points if you book through an OTA like Expedia or Priceline. Bookings at the M life site are eligible, but steer clear of those other sites if you're trying to pick up extra Hyatt night or stay credits.
Web Check In (danger, Will Robinson!!)
Finally, if you get near the end of the year and you're just a few stays short of Diamond, there's always the option to mattress run (meaning to book hotel stays without any actual need for the hotel room). The only problem with mattress running is that it usually requires that you at least show up to check in at the hotel, even if you're not actually planning to spend the night.
Some folks have asked about using Hyatt's Web Check In or checking in by phone to avoid showing up at the hotel, with the idea being to book a night at the cheapest Hyatt you can find and then checking in from the comfort of your own home in order to pick up the stay and night credits.
This, unfortunately, does not work.
In fact, it's written directly into the terms and conditions for Hyatt's Web Check In:
Reports are that Hyatt does in fact generally enforce the rules on these "phantom stays." So if you want to mattress run, you'll have to actually show up at the hotel to physically check in (though you don't usually have to check out in person — that can be done by phone or online or even not at all).
Note that you can also use Points + Cash bookings for mattress runs. It's a waste of points on a hotel night you won't actually use, but it cuts down on the amount of cash needed to pick up those last few night or stay credits. I wouldn't do it for more than 1 or 2 nights, but in a pinch it can be useful. Again, you'll still have to physically check in at the hotel to get credit, just like cash bookings.
So if you're thinking of going for Hyatt status this year, make sure you know the tricks that work to make your life easier and get to Diamond faster.

Loading ...
Other Recent Posts From The "Bet You Didn't Know" Series:
An overlooked no-fee Club Carlson credit card
A shared secret about Amex credit pulls, plus an Offersbot update
Manipulating the Citi ThankYou Flight Search Engine
Find all the "Bet You Didn't Know" posts here.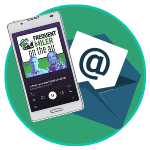 Want to learn more about miles and points?
Subscribe to email updates
 or check out 
our podcast
 on your favorite podcast platform.