One unusual gadget I take with me whenever I travel is a wireless pocket router. Just like a standard wireless router, this device turns a wired internet connection into a wireless one. The only real differences my travel router has from a standard router are: 1) it is tiny, so it is very easy to pack; 2) it can be powered via USB; and 3) it has a shorter range than a standard router. The one I have is from D-Link, but I expect that others are good too. The router has proved itself worthy in multiple situations:
No Hotel Wireless

On a few trips I've been surprised to find that the advertised internet access was wired-only. That is, no wireless was available at all. Since I regularly travel with my iPhone and iPad, but without a laptop, the lack of wireless is a big deal (since neither comes with a network port). With my travel router, the problem is easily solved: power it up, plug it in, and voila, I have wireless internet!
Slow Hotel Wireless

On several occasions I've found the hotel wireless access to be unbearably slow while, at the same time, the hotel's wired internet was much faster. In these situations, the pocket router has allowed me to surf the internet at the faster wired speed while remaining un-tethered.
Charge for Multiple Devices

Some hotels not only charge for internet access (which should be considered a crime in itself!), but exasperate the situation by charging, not by room, but by device. That is, they expect you to pay for internet access for every device that you connect to the internet. When I travel with my family of three, we usually have six or seven devices that we would like to have connected to the internet. With the pocket router it can appear to the hotel as if there is a single device connected to the internet rather than six or seven. Note that this depends on the technology the hotel system uses. The trick has worked for me twice, but struck-out once.
Some hotels have wireless internet, but no wired internet. Others have great, free wireless internet. In those cases, the router hasn't helped at all, but it's so small that I've never regretted taking it along… just in case.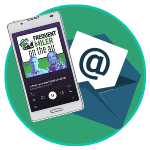 Want to learn more about miles and points?
Subscribe to email updates
 or check out 
our podcast
 on your favorite podcast platform.