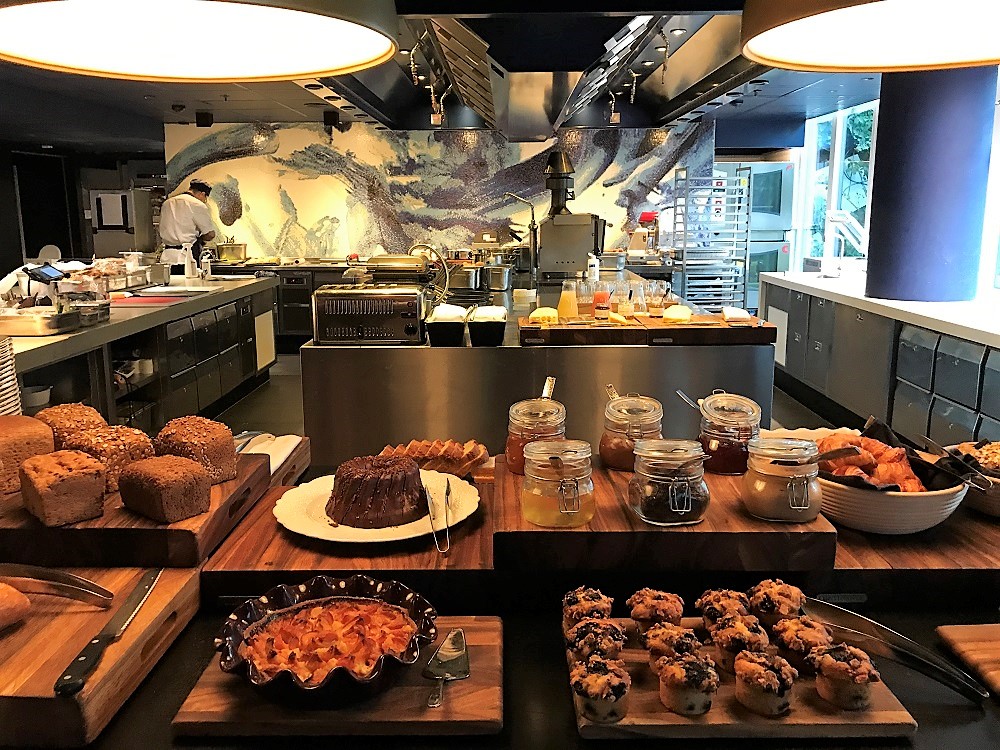 Over the past few years, I've become a bit of a Hyatt fanboy.  In my opinion, Hyatt is the sweet-spot brand for those in the points & miles game for many reasons:
Reasonable award chart
Best top-tier elite benefits (free parking, no resort fees, suite upgrades at time of booking, etc.)
Points easy to earn indirectly thanks to Chase credit cards that earn 5X, 3X, and 1.5X Ultimate Rewards points per dollar (see: Amassing Ultimate Rewards and Chase Transfer Partners).
Possible to manufacture top tier status through credit card spend with the new World of Hyatt Credit Card (details about card can be found here)
Terrific hotels & staff
No resort fees on award stays
There are two key things missing, though:
Rivals Marriott/SPG and Hilton offer 5th night free awards.
Hyatt has a much smaller footprint than competitors such as Marriott, Hilton, IHG, etc.
Regarding their footprint… Hyatt may have a quick fix.  Last month, Hyatt announced an upcoming partnership with Small Luxury Hotels of the World (SLH).   This will make it possible to earn and redeem Hyatt points at participating SLH properties.  If most SLH properties participate, this will grow Hyatt's footprint from 700+ hotels to over 1200 properties.  Side note: Don't forget that you can easily get status with SLH.  We don't yet know if that will be useful with the Hyatt partnership, but I'm pretty sure it can't hurt.
I had earned top tier Hyatt status years ago from a status challenge, and later from a very briefly available status match.  Since then I've resisted the desire to mattress run for status for a couple of reasons:
Recently, though, Hyatt started counting award stays towards status.  And, they launched their new World of Hyatt credit card which gives you 5 elite nights per year, plus it makes it possible to earn additional elite nights through spend.  To get to top-tier Globalist status (which is the only tier worth making an effort to get, in my opinion) you need 60 elite nights at first, and then 55 elite nights in subsequent years to re-qualify.  If you don't earn enough through actual stays, it is now possible to make up the difference through credit card spend (each $5K of spend results in 2 additional elite nights).
Deep in the Marriott morass
When I had top-tier Hyatt status, Marriott was probably my favorite back-up chain. This was partly due to them having properties pretty much everywhere.  Mostly, though, it was because I had earned Marriott Platinum status many years ago, and kept it by buying back status each year for 40K points (the elite buy-back program was discontinued for the 2018 elite year).  Now, I have Platinum status only because I had Marriott Gold 50 night status which was renamed to Platinum with the Marriott/SPG merger.
For the rest of this year, I'm concentrating on staying at Marriott hotels as often as possible.  The primary reason is that I talked myself into the idea of earning Platinum Premier (75 night status) this year with the hope that I'll "soft land" to Platinum in Feb 2020.  In other words, by staying 25 extra nights this year beyond the 50 required for Platinum, it might be possible for me to secure an extra year of Platinum status.  See: Marriott Platinum Premier 75. Should I go for it?
And, next year I'll be staying often at Marriott hotels in order to take advantage of temporary sweet spots that are available due to the Marriott / SPG merger.  In a few cases, I booked award stays in advance because the post-merger award prices were much higher.  For example, I've booked awards under old prices at the Westin Grand Cayman, Marriott's Newport Coast Villas, and Domes of Elounda.  All three properties are much more expensive in the combined program.
I also want to take advantage of the fact that top-tier properties, including off-the-charts properties, will cost no more than 60,000 points per night (or 48K per night thanks to 5th night free) until both category 8 and peak-season pricing are introduced in early 2019.  At that point, the same hotels will cost up to 100,000 points per night.  So far, I've only managed to book one such property (Mystique, in Santorini), but I plan to try to book more towards the end of this year and beginning of next when bookings will be available into late 2019.  Currently, due to technical difficulties, it's not easy to book these properties, but it can be done (see Nick's post "Booked: St. Regis Bora Bora for 48K / night").
Waiting to return to Hyatt
So, I have all of these Marriott/SPG plans, but my heart is still with Hyatt.  Since the World of Hyatt credit card came out I've been anxious to sign up for the card to start manufactured spending my way back to top tier status.  But the timing isn't right.
Ideally, I'd sign up for the card at the beginning of a calendar year.  The current signup bonus for the card is for 40K points after $3K spend in 3 months and 20K additional points if you total $6k spend in 6 months. Plus, the card offers an annual free category 1-4 night with $15K spend. By signing up for the card in January (or late December), I would essentially earn 12 elite nights after $15K spend (5 elite nights are automatic for cardholders + 6 elite nights from $15K spend + 1 elite night after using my free night).
If I average 3 nights per month actually staying at Hyatt hotels through the course of the year (not counting the one free night mentioned above), I'd have 48 nights in the bag (36 nights from stays, plus 12 described above).  I would then need 12 more nights to get to 60 elite nights.  That would require $30,000 additional spend on the World of Hyatt credit card.  Compared to putting that same spend on the Freedom Unlimited or Ink Business Unlimited (both of which earn 1.5 Ultimate Rewards points per dollar), this spend would result in 15,000 fewer points.  15K points happens to be exactly what Hyatt charges for a night at a category 4 hotel.  So, you can think of this as giving up one free night in exchange for top tier elite status.  I'll take it.
In future years, maintaining Globalist status will be a bit cheaper since renewal requires 55 nights instead of 60.
When will I get started?
For many reasons (as described above), I won't get started this year.  And, because I've already planned a number of Marriott/SPG stays for next year, it wouldn't make much sense to do it then either.  My best bet is to start January 2020.
Of course, things may change between now and then:
Chase may start enforcing the 5/24 rule on the Hyatt card (with the 5/24 rule, Chase doesn't approve applications for new cards if you've signed up for 5 or more cards with any bank in the past 24 months).  To-date, they haven't applied this rule to the Hyatt card, but there's no guarantee that things will remain that way.
Marriott may convince me that they're just as good as Hyatt.  Ha.  No.
Hyatt may devalue their program.  I don't think it's likely, but it's possible.
I may come to my senses and decide that it's silly to pursue elite status at all.
Globalist perks
Some of the unique Hyatt Globalist perks that I value most include:
4 suite upgrade awards that can be used at the time of reservation.  Each upgrade award can be used to upgrade an entire stay.  This is huge when booking family vacations where the extra space in a suite can be really important.
Free parking on award stays
Waived resort fees on paid and award nights (this is huge)
Club lounge access or full breakfast for up to 2 guests plus 2 children (Hyatt does not have a list of excluded properties the way that Marriott does)
Guest of Honor bookings lets you share in-hotel perks with others when you book award stays for them.
2 United Club passes annually
These are pretty good perks too, but not unique to Hyatt:
Upgrade at check-in, up to standard suite
4pm late checkout
And, you get free nights when you stay more:
Free category 1-4 night when you stay at 5 different Hyatt brands
Free category 1-4 night when you stay 30 nights at Hyatt hotels within a calendar year
Free category 1-7 night when you stay 60 nights at Hyatt hotels within a calendar year
And you can choose from 10K points or a suite upgrade award each time you meet these stay thresholds:
70 nights, 80 nights, 90 nights and 100 nights within a calendar year

And then there are great perks available to all Hyatt members:
Waived resort fees on free night awards
Award nights at very reasonable rates (5,000 to 30,000 points per night at most properties)
Ability to book rooms with club lounge access for a small premium (extra 3K points per night on paid stays or approx 40% more points than a standard award stay)
Ability to book suites with points for only 60% more than the standard award rate
Ability to upgrade paid stays to suites for only 6,000 points per night
Free internet
The more I focus these days on Marriott and SPG stays, the more I miss Hyatt's program.  As things stand now, though, it looks like I'll be waiting until 2020 to return.  That is, unless the details about their partnership with the Small Luxury Hotels of the World turns out to be really great.  If so, I might just cancel some of those aspirational Marriott awards and return to my fanboy base…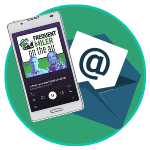 Want to learn more about miles and points?
Subscribe to email updates
 or check out 
our podcast
 on your favorite podcast platform.