Starting today, the Bilt Mastercard is now widely available without a waitlist: anyone can now apply for the Bilt Mastercard (which is now issued by Wells Fargo) and earn points on any residential rental in the US (even if your landlord requires payment by check) in addition to earning 3x dining and 2x travel without an annual fee. Even better, you can now earn points for referring others to Bilt — even if you don't have the card yourself.
Note: We have
previously written about Bilt
a number of times. Prior to today, we did not have a business relationship with Bilt (our waitlist code simply helped readers skip the waitlist; we didn't receive any compensation for that). We now have a business relationship with Bilt. We similarly have business relationships with many credit card issuers, but we have always been very careful to make sure that relationship doesn't influence our editorial. As a reminder, Frequent Miler never includes credit card affiliate links in the body of posts. Links are found on our dedicated card pages (which you can find via our Best Offers page).
Wells Fargo now issuing the Bilt Mastercard
Bilt has announced today its partnership with Wells Fargo to issue the Bilt Mastercard moving forward. The support of a major issuer is a good indication that Bilt is set to be a long-term player in this market. One would think that Wells Fargo has plenty of opportunities to issue co-branded cards. The fact that they've decided to expand with Bilt is both fascinating and exciting for those who enjoy earning easy points for paying rent.
This also represents a major coup for Wells Fargo in the sense that they suddenly pick up a growing transferable currency since those earning Bilt Rewards points by paying rent or using their card can enjoy broad use of their Bilt Rewards points.
Earning Bilt Rewards points
There are several ways to earn Bilt Rewards points:
Paying rent
Anyone who rents can earn rewards by paying rent (without a fee) through Bilt, even if their landlord doesn't accept credit card (Bilt can send a check in cases where your landlord doesn't take any digital form of payment or you can even pay via ACH — see this post for more info). You'll earn 1 point per dollar on rent paid through Bilt if you have the Bilt Mastercard (as long as you make 5 purchases per month on the card). If you don't get the Mastercard, you still earn 250 points per rent payment. Note that you can earn 1x on a maximum of $50,000 in rent payments per year.
It is worth mentioning that Bilt does not offer a way to earn points for paying a mortgage. I'm sure that Bilt is readily aware that many people have mortgages and would like to earn points when paying for them, but they are a rent rewards program right now and they do not offer a way to earn points for paying your mortgage.
Readers also frequently ask if you can earn points paying for business rent, but you can not. Bilt offers points for residential rent.
Referring friends
Anyone can refer friends to get the Bilt Mastercard. Bilt is currently offering 25,000 points with 5 successful referrals up to a limit of 1 million points. That's pretty awesome because it means that even if you don't rent you can join Bilt Rewards and refer your renting friends to the Bilt Mastercard and earn points doing it.
Using the Bilt Mastercard
You need to make 5 purchases per month to earn rewards, but as long as you meet that minimum you will earn 3x on dining, 2x on travel, and 1x on rent with no annual fee.
It's cool that you can earn points on rent even without having the card. While I'd think most renters would want to have the card, that's almost enough points for a free night at an off-peak Category 1 Hyatt each year just for paying the rent through Bilt without the card.
Earn Referrals even without the card
Even if you don't have the Bilt Mastercard, you can still earn points by referring new cardholders. That's awesome because I imagine there are many readers who don't rent but know people who do. You can now be rewarded for referring them to the Bilt Mastercard.
The referral program awards you with 25,000 points after 5 successful referrals. Unfortunately, that assures some breakage since you need to get 5 referrals to get any points. However, it is pretty easy to track referrals in the Bilt Rewards app to see where you stand en route to 5 referrals.
Again, anyone can sign up for Bilt Rewards, with or without the Mastercard. Just go to Bilt Rewards and when you sign up for an account you will be prompted to choose whether you want to apply for the Mastercard or "Bilt Rewards without card."
Even without the card, you can still refer others. You'll need the Bilt Rewards app to generate your referral link. When you are logged in on the app. you'll see the "invite" link in the top right corner.
That brings you to a page where you can copy your link and also track how many referrals you've had.
It's pretty cool that you can earn points even without the card. I know a lot of people who rent and who don't currently earn points (and won't jump through the hoops to buy gift cards and money orders or the other options to earn rewards for rent). This card would make a lot of sense for those folks in my life who don't otherwise earn points but do pay rent.
Using Bilt points
Bilt Rewards transfer partners
Of most interest to me and most readers, Bilt Rewards points can be transferred 1:1 to any of Bilt's transfer partners. Those include:
Air Canada's Aeroplan
Air France / KLM Flying Blue
American Airlines AAdvantage
Cathay Pacific Asia Miles
Emirates Skywards
HawaiianMiles
IHG Rewards
Turkish Miles & Smiles
Virgin Atlantic Flying Club
United Mileage Plus (new)
World of Hyatt
That's an impressive array of partners for a young transferable points program. Bilt's mix of partners gives rewards program members access to a really good selection of sweet spots (See: Bilt Rewards sweet spots).
Redeem for rent
Bilt points can be redeemed toward your monthly rent payment. However, when used this way, points are only worth 0.55c per point. That represents a very poor-value use of points, so we don't recommend redeeming points this way unless you can't make use of the many travel rewards sweet spots.
If you would be tempted to redeem points toward rent and your landlord accepts debit card payments, you would probably be better off using something like the PointCard debit card, which earns 1% back everywhere, or the Nearside Business Debit Card, which earns 2.2% cash back this year, rather than earning points at 1x and using them at 0.55c per point (an effective return of just 0.55%).
Redeem Bilt Rewards points for art / home décor, fitness, future mortgage
Bilt Rewards points can also be redeemed for art and home decor from Bilt's curated selection. Whether or not that makes sense for you will probably depend on whether your taste matches that of the Bilt tastemakers.
You can also redeem points for fitness classes with select fitness partners (current partnerships include Soul Cycle, Rumble, Solidcore, and Y7.
Today's press release also notes that renters can also redeem points toward a future mortgage when financing is arranged through Bilt. I'm sure that more information is yet to come on this option, though I also don't expect it to offer much more value than the 0.55c per point currently offered when using points toward rent.
Bilt Rewards Elite status
Bilt Rewards has an elite status program and elite members to earn interest in the form of rewards points based on their rewards balance. The interest rate will be based on the FDIC federal savings rate, which means it will be even less than one tenth of one percent based on current rates. That won't move the needle much, but I respect the hustle in adding a gimmick that sounds particularly appealing given how many of us have been sitting on large rewards balances since the beginning of the pandemic. Again, it's a miniscule addition, but it made me smile nonetheless.
The ability to earn interest based on your points balance is available to those with Silver status or higher and today Bilt has simplified the process for earning status. Status is now earned based on total points earned over a calendar year as follows:
Blue – anyone enrolled in Bilt Rewards with under 25,000 points
Silver – 25,000 points earned
Gold – 50,000 points earned
Platinum – 100,000 points earned
You will need to have earned 25K points in a calendar year (Silver status) to earn interest on your points balance. Those 25K points can come from any type of spend — meaning that in addition to the points you earn for paying your rent, dining and travel spend will accelerate your pace up the status tiers.
Status earned between January 1 and June 30 each year will expire January 31 of the following year. Status earned between July 1 and December 31 will remain active the rest of the year in which it was earned and the entire following year.
Benefits as you move up status tiers include:
Silver and higher

Earn interest in the form of points to a member's Bilt Rewards account every month based on average daily points balance for each 30-day period (rate is based on the FDIC published national savings rate)
Bilt will deposit up to 10% bonus points on top of points issued by landlords to
members for signing for new tenant leases and lease renewal., depending on
member status.

Gold and higher

Bilt Homeownership Concierge: Members who redeem Bilt Points toward a home down payment can get help from a dedicated concierge who will walk the member through the home buying process
Bilt will deposit up to 25% bonus points on top of points issued by landlords to
members for signing for new tenant leases and lease renewal., depending on
member status.

Platinum

Members will receive a complimentary gift from the Bilt Collection (apparently some type of home decor / art)
Bilt will deposit up to 50% bonus points on top of points issued by landlords to
members for signing for new tenant leases and lease renewal., depending on
member status.
In my opinion, the status benefits are weak. Surely the home buying concierge will appeal to some folks nervous about the home-buying process, but there are plenty of free Internet resources to help one navigate that. I like art, but I have no idea if Bilt's curators have are going to match my taste, so I wouldn't go spending to the 100K level of that. Interest on rewards points is a neat gimmick, but it isn't likely to make a significant difference for most cardholders. Given the way that Bilt has improved the card, I have to believe that they will find ways to enhance the status program if they want it to be a driver of card use. Just having an elite program is unique, but hopefully they can add some more benefits.
Bottom line
Bilt Rewards is an intriguing program that becomes a bit more exciting yet today now that the card is open to all and being issued by Wells Fargo. Bilt is clearly here to stay and is making a strong play to get into the wallets of renters nationwide. With no annual fee and the ability to earn 1x points while paying rent — even in cases where the landlord doesn't accept credit card payments — this program just makes sense for a lot of people. It still won't make sense for those willing to put in the legwork to jump through a few hoops and earn rewards by indirectly paying rent with a credit card, I can think of plenty of people in my social circle who would stand to win an easy 50K points per year with this card with almost zero effort. Bilt could be a great way to introduce friends and family to travel rewards without them needing to study and learn much. As someone who enjoys introducing people to travel rewards, I find that pretty exciting.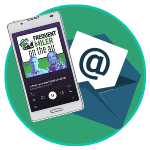 Want to learn more about miles and points?
Subscribe to email updates
 or check out 
our podcast
 on your favorite podcast platform.